Apple's iPhones and iPads use its own Lightning connector for charging and data transmission. You can purchase third-party cables and accessories, but they must be certified. If a cable or accessory wasn't certified by Apple, you'll see a warning message when you connect it. However, this message can sometimes appear incorrectly, too.
How Apple's Certification Works
Apple offers an "MFi Certification Program." "MFi" stands for "Made for iPhone," "Made for iPad," and "Made for iPod." Third-party accessories and cables that advertise they're "MFi certified" have gone through Apple's certification process to ensure they're compatible with Apple's hardware and well-made.
iPhones and iPads started enforcing this restriction when iOS 7 was introduced. There's actually a little authentication chip inside Lightning cables and other accessories. This authentication chip communicates with your iPhone or iPad, which is how your device knows whether you're using an Apple-approved cable or accessory, or one the manufacturer didn't put through Apple's certification program.
Read Also: How To Backup iPhone to Windows PC without iTunes for Free
Cables that aren't MFi certified don't have the chip inside them, and they won't work properly with an iPhone or iPad. When buying Lightning cables, be sure to get MFi-certified ones. That doesn't mean you have to buy Apple's cables, as there are less expensive options. For example, Amazon has its own AmazonBasics brand of Lightning cable that can be had for $7 each, while Anker's MFi-certified cables can be had for $6 on Amazon. Apple charges $19 for its own cables. We've also had good luck with the longer Sundix-brand cables.
Apple has a web page designed to help you identify counterfeit or uncertified Lightning cables and accessories. It lays out Apple's argument for why the certification process exists. Uncertified cables could damage your iPhone or iPad, or the cable itself might easily fall apart. The Lightning connector might fall off, get very hot, or not fit your device properly. You might be unable to sync or charge your iPhone or iPad with the cable, too. That's why the message warns "This cable or accessory is not certified and may not work reliably with this iPhone (or iPad)".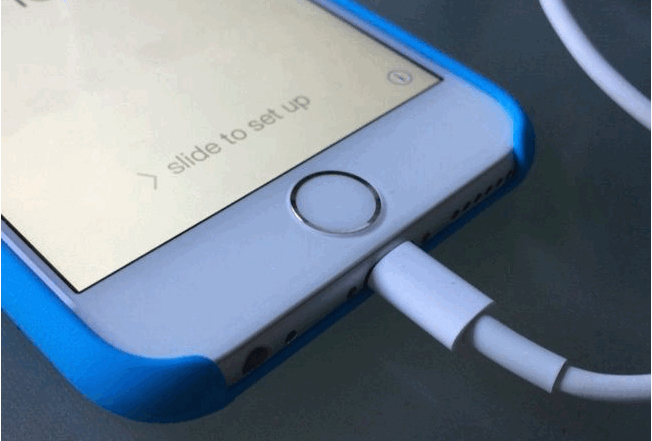 The Message Could Be an Error
This message can sometimes appear in error, however. We've seen this particular error message a couple times using a charging cable we'd been using for an entire year. To fix it, we just unplugged the cable for a moment before plugging it back in. It's worked fine with no warnings ever since. This was clearly a one-time bug, and the message shouldn't have appeared. Other members of our staff have seen the issue once or twice as well.
If you're suddenly seeing this error message on your iPhone or iPad, and you're using a cable or accessory that's never prompted this message before, you might also be experiencing such a bug. Just unplug the cable from the iPhone or iPad and then plug it back in. If you're charging your iPhone or iPad by plugging it into a PC or Mac, try plugging the cable into another USB port if that doesn't work. If the message doesn't appear again, everything is working properly and you don't need to worry about it.
Your Cable or Accessory Could Be Damaged
If the message continues to appear with a certified cable every time you plug it in–or appears regularly, if not every time–it's possible the cable is damaged. Less expensive, poorer quality cables are more vulnerable to this, even if they are certified. The cable could have frayed or been damaged by water, and you might see evidence of this if you just look at the cable. Of course, it's possible the cable is damaged inside and there's no way to tell from the outside. You may just need to purchase a new Lightning cable.
There's also the possibility that the charging ports may be partially obstructed. Examine the charging port on the iPhone or iPad and the connection where the cable meets the charging brick. Ensure the ports aren't blocked with pocket lint, dust, or any other debris.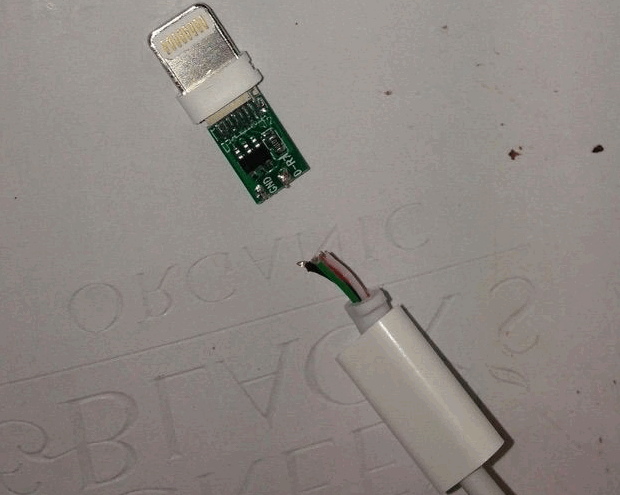 If you did purchase an MFi-certified cable or accessory and regularly see this message, there's a good chance that cable or accessory is broken. Try to get it replaced if it's under warranty–if it's no longer under warranty, if may have broken and you may just need to buy a new one.
---
Recommendation: Manage iPhone/iPad/iPod without using iTunes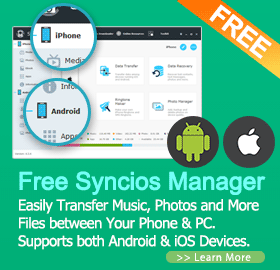 Support to transfer, edit, backup, manage, view iOS & Android mobile data: Music, videos, photos, apps, ebooks, contacts, messages and more.
Download videos from 100+ video sharing sites up to 4K HD video quality and transfer to iPad/iPhone/iPod/Android.
Massive free resources: videos, wallpapers, ringtones
Handy toolkit: Audio converter, video converter, ringtone maker, etc.
Free
Go to learn more>>




You can follow Syncios onTwitter,Facebookfor more tips and tricks.
Source: howtogeek