Encryption against law enforcement is a bad thing. It's all fine and dandy to encrypt your device against unauthorized use. But if the government gets a warrant the manufacturer and/or owner should be required to give them access to the smartphone and all of the information on it. This is essential to our safety.
What is encryption and how did it suddenly become so important?
Encryption keeps your information hidden in a scrambled format so unauthorized users are not allowed access to it. If you don't have a key, such as a PIN or fingerprint, you are not allowed access to the information. This can get quite a bit more technical, as is the case with Apple and the FBI.
Apple devices automatically erase the data on a smartphone if more than ten incorrect attempts happen on one of its devices. This public encryption debate started when the FBI wanted to get into the San Bernardino shooter Syed Farook's iPhone and needed to bypass the code. They couldn't do it because Apple won't let them get around the phone's encryption. Now the courts are ordering Apple to start assisting the FBI in unlocking devices.
Apple decided to resist the governments attempts to force them to unlock devices. But this is ridiculous, we can't take the stance that the FBI can't look at a known terrorist's (or criminal's) contacts. They already have access to their homes, cars, everything they they own. But not their smartphones. Is the phone some imaginary line that cannot be crossed?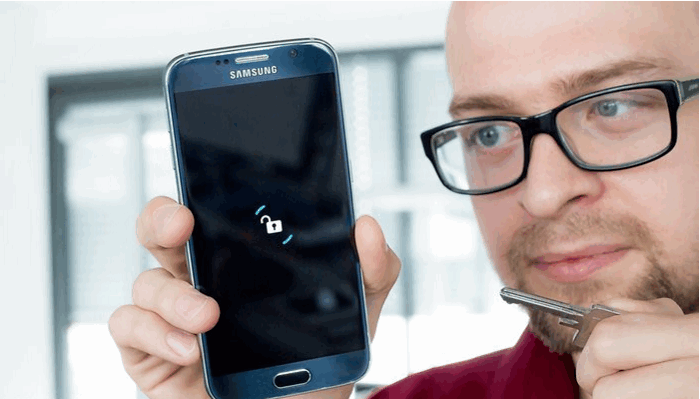 Less privacy means more security
Since 9/11, we've waved goodbye to much of the privacy we had before. This is a perfectly natural reaction to the worst terrorist attack on US soil. Since then, no major terrorist attack happened on the scale of 9/11 and that could be attributed, partially, to the government having more control of our information.
We've seen some creative ways the FBI has used modern technology to stop would-be terrorists. Though controversial at first, they are now commonplace. The FBI infiltrated message boards to dupe radicalized terrorists into planting fake bombs. Imagine if they had instead planted real bombs.
This debate is no different. Sure the government having access to your phone's data is controversial now but it's necessary for the security of everyone. We'll get over the intrusiveness but we won't get over a terrorist attack. This may go to the Supreme Court but it's ultimately up to us as voters. Do we really care about encryption enough to risk more attacks?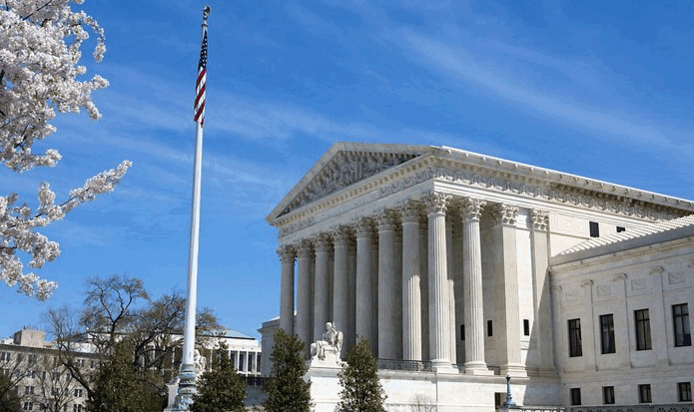 Do we actually care about privacy?
One pressing question is whether or not we actually care about our privacy as a nation. Much of our communication is public. We toss our thoughts on Twitter and publish tons of our photos publicly on Facebook. Much of our digital lives are lived in public, which would nullify most of the arguments for encryption against law enforcement access.
So think, right now, is there anything on your phone you care about being public? For most of us, it wouldn't be the end of the world if this data was in the public. Well, why not make it accessible to law enforcement if they get a warrant. I'm not saying make all of your information public to anyone but keeping your phone locked when the FBI has a warrant is like slamming your front door in their face.
Would you give the information on your phone to the FBI? Let us know in the comments.
read also:
How to Backup and Resore iPhone?
How to Restore iPhone Safely and Quikly?
---
Recommendation: Manage iPhone/iPad/iPod without using iTunes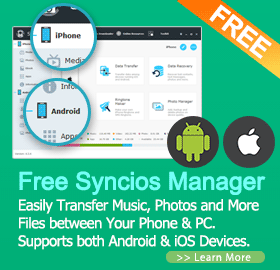 Support to transfer, edit, backup, manage, view iOS & Android mobile data: Music, videos, photos, apps, ebooks, contacts, messages and more.
Download videos from 100+ video sharing sites up to 4K HD video quality and transfer to iPad/iPhone/iPod/Android.
Massive free resources: videos, wallpapers, ringtones
Handy toolkit: Audio converter, video converter, ringtone maker, etc.
Free
You can follow Syncios onTwitter,Facebookfor more tips and tricks.
source:androidpit