Apple announced a new iPhone SE a few days back, going back to the 4 inch iPhone size. While this does not mean that the iPhone SE will be the new iPhone size going forward, it shows that Apple is trying to take on Android with this new screen size. This brings us to a debate – is the iPhone better than Android? We think so. Read on to find out more.
The latest iPhone flagships – the iPhone 6s and the iPhone 6s Plus come with a multitude of features that aren't found on Android. Of course, it goes without saying that Apple has also been inspired by Android in many other areas. However, at the end of the day, the execution matters. Apple has traditionally been better at implementing and executing features in the iPhones.
The iPhone 6s and the 6s Plus were announced last year, during an event in September. Nearly six months down the line, we still think that the iPhones are better than Android. There are some reasons for this – the app ecosystem, updates, security. We try to explain these reasons below.
Reasons why the iPhone is better than Android
Fast Updates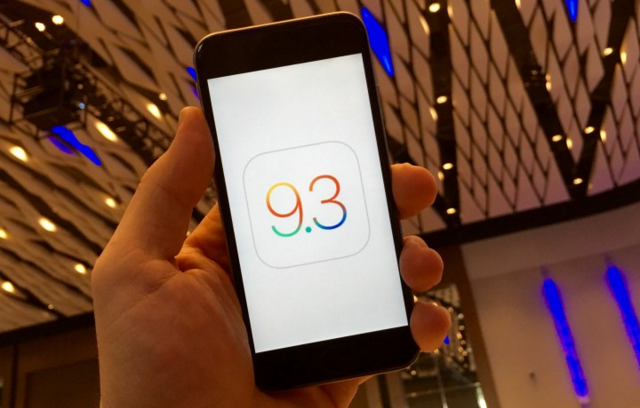 With an iPhone, you never have to worry about an update reaching late. With Apple cutting carriers out of this process, the only party that can delay the update from being installed is the user. If you are looking for a phone that gets updated frequently, quickly and long after it has reached its end-of-life stage, you should go with the iPhone.
Still Superior App Ecosystem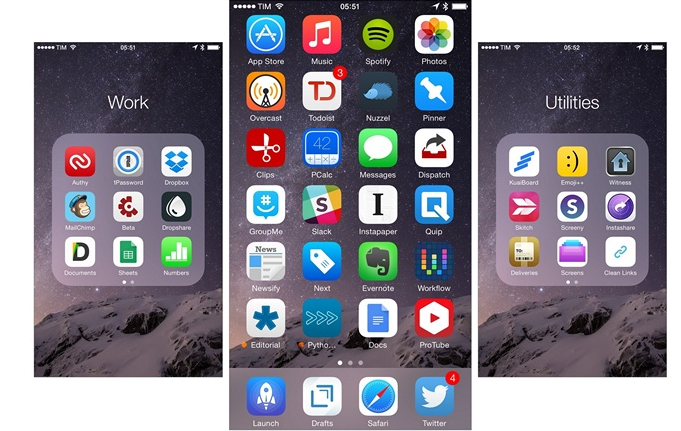 Google's Play Store may have surpassed the iTunes store in terms of apps (and perhaps games too), but the fact remains that the Play Store is filled with low quality, second-rate apps. While companies and indie devs have launched some really good apps, the iTunes app store still remains the top destination for high quality apps.
Things are so bad that quite often even Google brings new features to its iOS apps instead of Android.
Family Sharing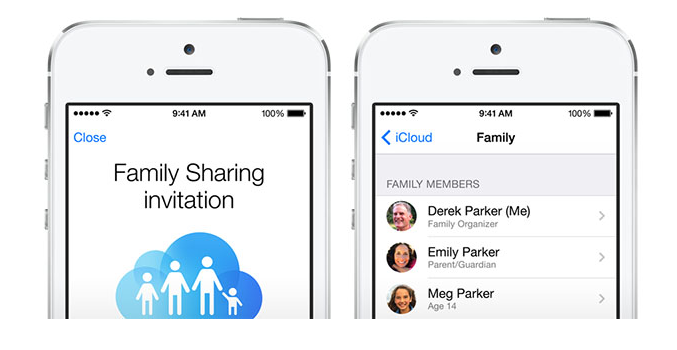 Having to use the same Google account on your family member's Android devices just to share your purchases is a very annoying process. More than anything else, it also kills your privacy.
Thankfully, Apple thought about this problem and added Family Sharing in iOS 8. iPhones and iPads with iOS 8 or later can use Family Sharing to share apps, music, movies and books.
No Carrier Bloatware
Dealing with carrier bloatware can become very annoying. Almost every Android device (save for the Nexus series) sold by the carriers comes with a lot of bloatware installed by the carriers. This not only affects the performance of the device, it also leads to delayed updates. Apart from that, most of the times these apps are preinstalled in the System partition, meaning you cannot uninstall them.
On an iPhone, you will never have to go through this.
AirDrop Sharing Between Apple Devices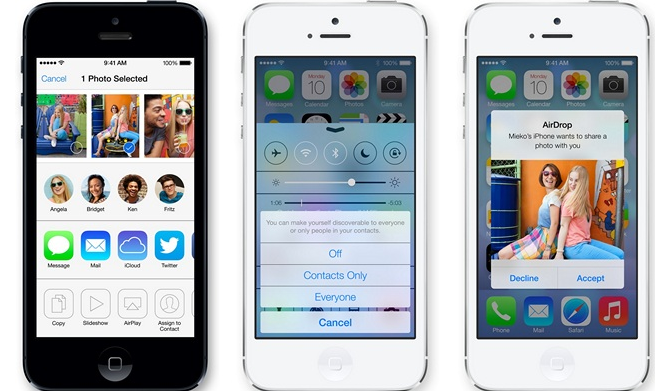 Sharing different things between iPhones is a lot simpler thanks to AirDrop. On many occasions, sharing your location (for example) is a matter of a tap or two. So while iPhones don't utilize an advanced sharing intent like Android, iPhone-to-iPhone sharing is a lot simpler.
Ease of Use
iPhones just work. This is something I grudgingly admit after having used Android for over five years now. While Android has gotten a lot better at working properly out of the box, it is still quite unpredictable. On the other hand, gettings things to work is a whole lot simpler on the iPhone.
Better Resale Value
One of the things that almost all of you must have observed is that iPhones are the best when it comes to resale value. While things may have become a little bad in the last year, the iPhone still remains the best when it comes to retaining value over years.
Lighting Port
Among the many things that Apple has simplified over the last few years is the connector port. It used to be big and ugly before, and a whole lot difficult than microUSB, but the new lightning connector has solved all those issues in one go. It's reversible and fast; if rumours are to be believed, it will remain the only port on the next iPhone with support for audio as well.
Android devices are slowly adopting the new USB Type C port now, but it's still in its early stages.
Vastly Superior Apple Support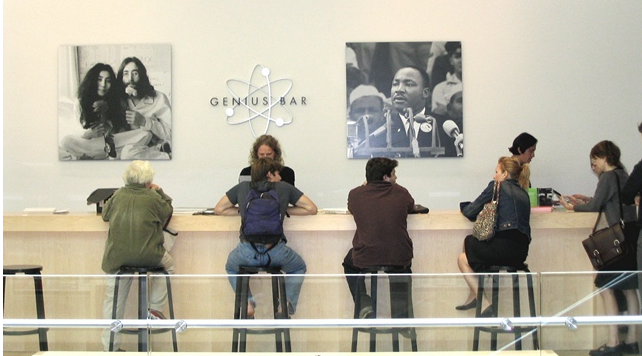 Apple Store support is known for being very customer friendly. If you have any issues with your iPhone, you can trust the Apple Store to resolve it in a few hours' time. If not, you can also get a replacement. Generally speaking, you can expect an entirely different level of customer friendliness from Apple in this regard.
read also:
How to Transfer Data from Old Android Phone to a New iPhone 6s or iPhone 6s Plus
How to Transfer Files from iOS to Android?
---
Recommendation: Manage iPhone/iPad/iPod without using iTunes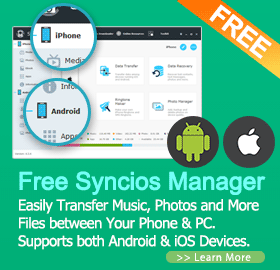 Support to transfer, edit, backup, manage, view iOS & Android mobile data: Music, videos, photos, apps, ebooks, contacts, messages and more.
Download videos from 100+ video sharing sites up to 4K HD video quality and transfer to iPad/iPhone/iPod/Android.
Massive free resources: videos, wallpapers, ringtones
Handy toolkit: Audio converter, video converter, ringtone maker, etc.
Free
You can follow Syncios onTwitter,Facebookfor more tips and tricks.