The iOS 10 release date is confirmed for the fall but you ming to iPhone, iPad and iPod toucan try Apple's new update long before that thanks to the beta. If you decide to give it a shot, this guide will help you prepare your iPhone or iPad for the iOS 10 beta.
The iOS 10 update made its debut on stage at WWDC 2016 and it's coch later this year with a host of new features and tweaks.
Apple's iOS 10 release date for iPhone, iPad and iPod touch is months away but the company will give developers, and the general public, a chance to try out the upgrade and its changes early with an iOS 10 beta release.
The iOS 10 beta is available for all devices capable of running iOS 10. The list includes the iPhone 6s, iPhone 6, iPhone 5s, iPad mini 3, iPad 2, and others. The iPhone 4s won't get iOS 10.
The changes on board the iOS 10 beta make it a tempting proposition for developers and those looking to test new features and gauge performance ahead of the iOS 10 release date this fall.
If you decide to give the iOS 10 beta a go before the public release, you need to be careful. Early software is extremely unpredictable and it can (and probably will) cause problems on your device. This is precisely why you'll want to prepare yourself, and your device, for the iOS 10 beta.
Our guide outlines some of the things we think you should do before you install the iOS 10 beta on your iPhone or iPad. This is aimed at new users but some of these tips might come in handy for veteran beta users as well.
Look Over Apple's Beta Rules & Conditions
These are the steps that we usually take before we install early iOS software but know that you do not need to follow every single one of these steps before you download and install iOS 10 beta.
If you decide that iOS 10 beta is something you're interested in, you'll want to then go over the rules and regulations for Apple's iOS beta software process.
Getting the iOS 10 beta on board your iPhone or iPad is pretty easy but there are some guidelines that you'll need to follow once you commit to doing so.
If you're thinking about downloading and installing the paid iOS 10 developer beta you'll want to take a look at Apple's beta website for developers. It will take you through the most important info related to the developer version of the beta.
If you want to download the iOS 10 beta for free, you'll need to join the Beta Software Program. And like the developer beta, Apple's Beta Software Progam has rules that you'll want to follow.
Before you download and install iOS 10 beta, read Apple's FAQ on the Beta Software Program because it will answer many of your burning questions and help you understand some of the important do's and don'ts.
The public version of iOS 10 beta will arrive in July.
Get Familiar with iOS 10
One of the first things you'll want to do is get familiar with the early version of iOS 10 and all of its changes. This way, you'll know exactly what you'll be getting yourself, and your device, into if you decide to install the iOS 10 update today, tomorrow or in the future.
iOS 10 beta comes with a long list of notable changes including big upgrades to Apple Music, Smart Home, and more.
Apple's website  has a detailed look at the iOS 10 update and many of its features and that's another source to look at and study before you download the early version.
Make a Backup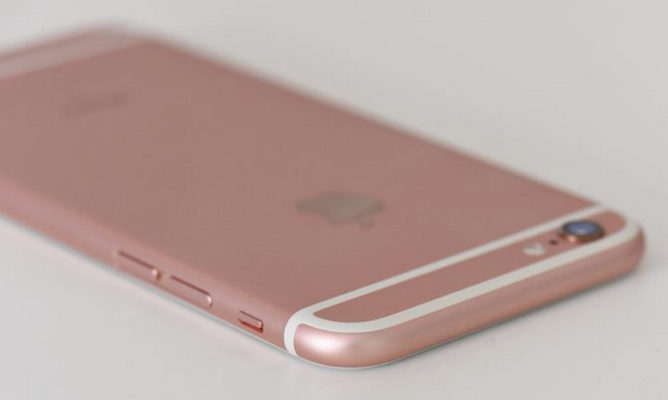 This is important.
Before you install the iOS 10, you'll want to make sure all of your data is backed up. The installation process can be unpredictable so you'll want to be safe rather than sorry.
We've got you covered if you aren't sure where to start. We've put together a guide that will take you through the backup process via iTunes. If you don't want to go through iTunes, you can use the backup process via iCloud.
Get Familiar with Fixes for iOS Problems
Apple's initial iOS 10 beta, and its subsequent releases, will cause problems for a lot of people. So, you'll want to be as prepared as you possibly can for installation issues and other potential headaches before you download.
To do that, you'll want to take a look at our running list of fixes for iOS 9 problems. They address some of the more common issues including battery life, Wi-Fi problems, installation problems, and more.
These fixes have worked for many iOS 9 beta users and they should work for the iOS 10 beta and its collection of problems. Take a look at them before you downgrade or throw your device off a cliff.
Weigh the Pros & Cons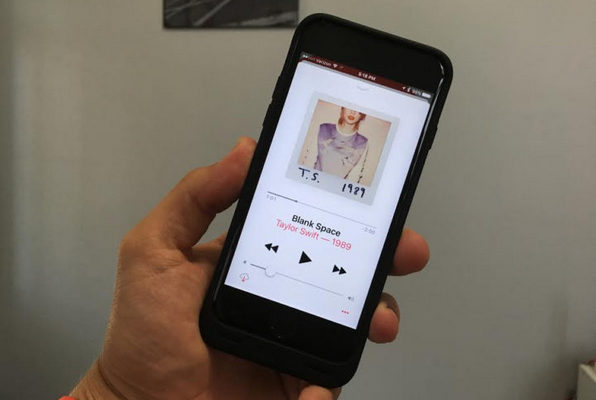 There are plenty of reasons to try the iOS 10 beta on your phone or tablet. Maybe you want to help Apple test it for bugs. Maybe you want to gauge performance. It's tempting but know that there are also some reasons why you might want to think about avoiding it.
If you only own one iOS-powered device, don't install the 10 beta. Early software can cause problems with apps, services and general performance and you don't want to do deal with any of those things on your daily driver.
This is especially important if you use your device or devices for work or school. The last thing you want is for the 10 beta to ruin a meeting or a project.
If you can't handle bugs or issues, it's probably best to avoid Apple's new update. Again, we expect iOS 10 beta to be riddled with bugs and issues.
And again, those of you moving from something older than iOS 9.3.2 won't be able to go back to whatever it is that you're on. So you'll want to be one hundred percent sure that the iOS 10 beta is the right decision for you and your device.
Approach the iOS 10 beta carefully.
read also: How to Backup iPhone Data Before Upgrading to iOS 10?
---
Recommendation: Manage iPhone/iPad/iPod without using iTunes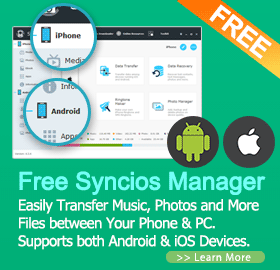 Support to transfer, edit, backup, manage, view iOS & Android mobile data: Music, videos, photos, apps, ebooks, contacts, messages and more.
Download videos from 100+ video sharing sites up to 4K HD video quality and transfer to iPad/iPhone/iPod/Android.
Massive free resources: videos, wallpapers, ringtones
Handy toolkit: Audio converter, video converter, ringtone maker, etc.
Free
You can follow Syncios onTwitter,Facebookfor more tips and tricks.
source: gottabemobile