It's such a cliché, but if it ain't broke, don't fix it. Or in this case, if Windows 7 still works perfectly fine, why update it to Windows 10?
If your PC is still running Windows 7, you may be wondering if you should pull the trigger and install Windows 10. After all, it's a free upgrade until a year from now.
That really depends on whether the new features matter to you or not.
Released in 2009, Windows 7 is one of Microsoft's finest OS releases, right up there with Windows 95, 98 and XP. Like how Windows 10 corrects most of the misguided design decisions of Windows 8, Windows 7 was the OS that cleaned up the mess that was Windows Vista.
If you grew up on Windows, chances are you've developed habits. And as we all know, habits are hard to break.
On Windows 8, Microsoft karate-chopped the Start menu and replaced it with the Start screen. It was a huge slap in the face to Windows users.
Though users can switch between the Start screen and a desktop view, the two UIs clashed and confused users. You can count me in the boat of users who hated Windows 8.
"I couldn't even figure out how to restart and shutdown [a Windows 8 PC]" says Sammie Lin, a graphic designer who switched from PC to Mac, and hasn't looked back.
On Windows 7, that setting is in the Start menu, a place users expect it to be. On Windows 8, you have to swipe in from the right (on a touchscreen device) or point your mouse at the top right or bottom corners and bring up the Charms bar. From there, you hit Settings and then shutdown. It's a real pain in the butt. (In fairness, Microsoft added a power icon to the Start screen in Windows 8.1.)
Now that the Start menu's back on Windows 10, the shutdown setting is right back where it belongs and as easy to access as in Windows 7.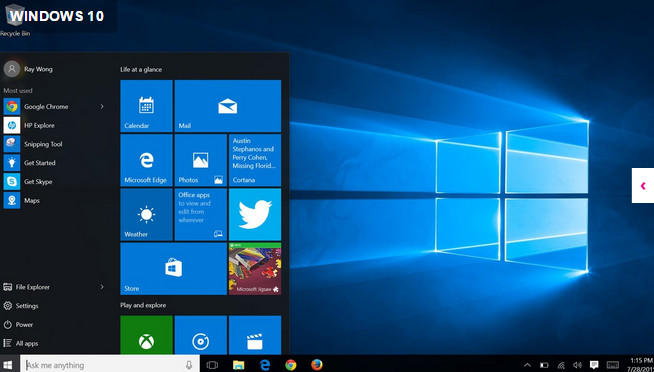 I was never a fan of cluttering my desktop with Microsoft's "Gadget" widgets in Windows 7. But if you use them, you can kiss them goodbye if you update to Windows 10, although the Windows live tiles, inherited from Windows 8/8.1, can provide some of that functionality.
Which version will you get?
There are only two versions of the new OS for consumers: Windows 10 Home or Windows 10 Pro.
Windows 7 users must have at least Service Pack 1 in order to get Windows 10. If your copy of Windows 7 doesn't have SP1, you'll need to update it first.
All users with Windows 7 Starter, Windows 7 Home Basic and Windows 7 Home Premium will be updated to Windows 10 Home.
All users with Windows 7 Professional and Windows 7 Ultimate will get Windows 10 Pro.
Windows 10 Home and 10 Pro are identical, except the latter has a few extra features such as Remote Access Services, Windows Update for Business and more.
What about all my data and settings?
The best part about updating to Windows 10 is that it will preserve all your files, programs and system settings. At least, that's been my experience.
It's possible a few drivers won't work, though. You'll want to check the Windows Device Manager after updating to Windows 10 to see if there are any driver issues.
As a safety measure, you should always back up your PC files before updating. While data loss is unlikely, it could happen.
Will you talk to your computer?
Cortana, Microsoft's personal voice assistant, runs deep in Windows 8. She's very powerful (when she works).
You can ask her questions, have her launch apps and have her search for files. She understands natural language so you don't need to say specific commands; you can say stuff like "turn on Bluetooth" or "turn off Wi-Fi."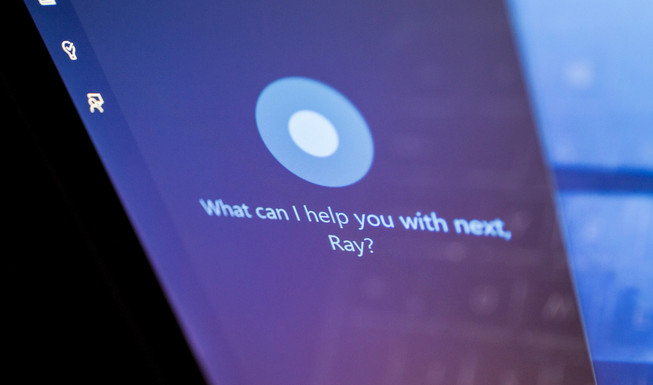 If voice commands aren't your thing, there's also a Cortana input bar for you to type a query right on the task bar now.
One thing I've learned as I've started to use voice controls with Siri, Google Now, Amazon Echo and now Cortana, is that computing with your voice is strange at first. It takes practice before you develop a flow and it becomes second nature, where you don't stop and think about what you're telling it to do.
Pretty much all laptops have a built-in microphone, so Cortana will be able to hear you if you go the voice-control route, but if you're on a old-school desktop PC, just know that you may need to have an external mic plugged in to use the feature.
Does PC gaming and Xbox One streaming matter to you?
If you're a gamer, Windows 10 is a very attractive update. Not just because of the neat Xbox One-to-PC streaming features, but because the DirectX 12 graphics API, will be a Windows 10 exclusive.
Sure, you'll need a new graphics card to reap the benefits of DirectX 12, but if you want to game with the highest level of details and settings, you'll need to be on the cutting edge.
The other gaming-related feature Windows 10 has is game streaming from Xbox One. If for some reason you want to stream your console games to your laptop or PC, you'll need to update.
Will you miss Windows Media Center?
One feature you will lose from Windows 7 if you update to Windows 10 is Windows Media Center.
First introduced in 2001, WMC was the original digital hub for the living room. It's one place to store all your music, videos and photos.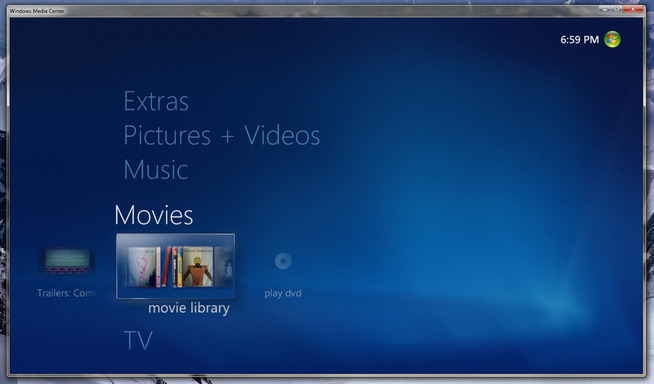 If you're part of the WMC community and can't give it up, know that there are alternatives such as Kodi (formerly XMBC) and Plex. You could also get make do with a set-top boxes like Roku and Apple TV, game consoles like Xbox One and PlayStation 4, an HTPC (Home Theater PC) or an inexpensive media-streaming box like a WD TV Player.
Can I revert back to to Windows 7?
The good news: Yes, you can! The bad news: You only have one month to decide if you want to keep Windows 10 or not if you updated from Windows 7.
To remove Windows 10 and revert back to your version of Windows 7, you'll want to go into the Settings page > "Update & security" > Recovery.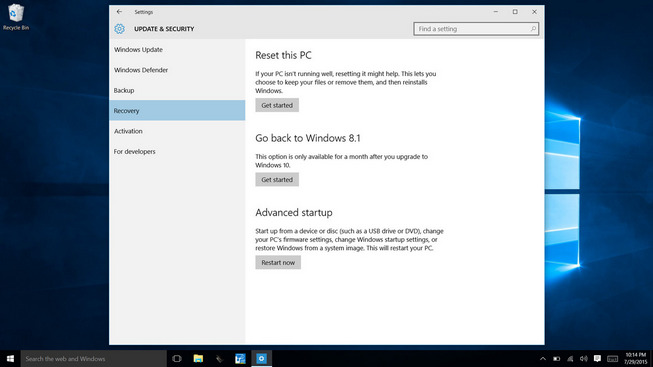 You should see the above, but for Windows 7 and not Windows 8.1.
Have something to add to this story? Share it in the comments.
Reference: Mashable
Read more:
You can follow Syncios on Twitter, Facebook for more tips and tricks.
Recommend: if you would like to backup your iPhone/iPad/iPod Touch data to the PC, just go here to learn more. Simply download the free version and have a try, it can transfer data between iOS device and PC freely and easily.