Roll them bones, strain the tea leaves, and consult your crystal balls. With Apple's September 9 event now a matter of public record, the only sensible way to while away the hours over the next week and a half is to speculate about what precisely the company might have hidden up its sleeves strange temporary building.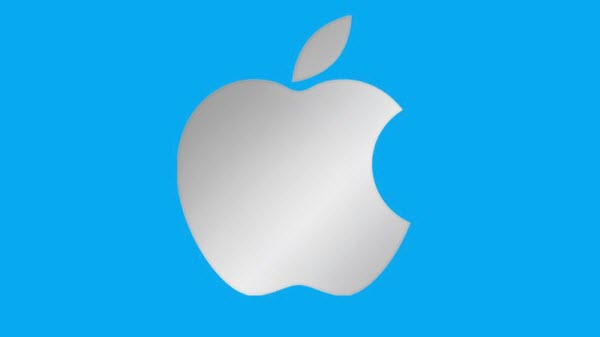 There are any number of rumors afoot about what Apple has in the works, but that doesn't mean that every single theoretical device from Cupertino will pop up at September's event. But there are certainly plenty of options to choose from, especially given Apple's coy "wish we could say more" invitation.
iPhone 6
Let's knock this one right off the list. You can look at the rumors, the historical timing, whatever you want–this is about as close to a sure thing as you can get when playing the Apple prognostication game. Of course, exactly what form said iPhone will take is still (largely) a matter of conjecture. Despite the leaks of many of the device's parts, we've yet to see the whole package–and that's the area where Apple excels at setting its products apart from those of its competitors.
That said, a few factors have become more substantial as the mists clear: The new iPhone will probably have a larger, 4.7-inch screen–and there will likely be a 5.5-inch model as well. At least one of the models (and perhaps both) will probably feature a sapphire screen. You can also expect the usual niceties that we see with a new model of iPhone: a better camera, an improved processor, and perhaps another new hardware feature or two.
That last is still fairly shrouded in mystery: We've heard everything from a barometric pressure sensor to a Near Field Communications (NFC) radio that could be used for mobile payments. While both are possibilities, there also remains the chance for something out of left field.
Anyway, take the iPhone 6 (and probably a larger screened version) to the bank; if Apple does announce it, the new model will probably ship around the end of the following week, on September 19, with pre-orders kicking off on September 12. And though rumors of larger capacity iPhones persist, we'd bet on the same price points and storage capacities as the current line-up. Why mess with success?
iOS 8
Where there's a new iPhone, the new version of iOS can't be far behind. First showed off at this year's Worldwide Developers Conference, the latest iteration to Apple's mobile OS will probably get a recap at the event. But will there be anything new?
At this late stage in the game, it seems most likely that whatever is slated to be added to iOS is specifically tied to new hardware. Should there be, say, an NFC chip, iOS 8 will have the software to make use of it–likewise with any new capabilities of the iPhone 6's camera. (What's left? A 3D mode? Night vision? Thermal imaging?)
But the biggest news will likely be pinning down when iOS 8 is available to consumers, and once again we here turn to announcements of Apple's past. Generally an iOS update is available a couple days before the new phone arrives–in this case, we think that means September 17.
OS X Yosemite
An iOS-centric event this might be, but that doesn't mean that Apple won't dish on the next version of its Mac OS too–especially given the close ties between the two this time around. Like iOS 8, Yosemite got plenty of stage time at WWDC, where we saw not only its new interface, but also the Continuity features that will bring iOS devices and Macs into ever-closer harmony.
Will we see a release date for Yosemite at next week's event? It's not impossible, but neither is it particularly likely. Rumor has it the company may hold a second event to come this fall, as it has in late October for the last couple years. That would seem a more likely occasion to discuss Yosemite thoroughly. But as with financial markets, past performance is no guarantee of future performance, so it's not out of the question that OS X will make an appearance this time around.
iPad/Mac/Apple TV
Three, three, three products in one. Given that Apple has usually bundled Macs and iPads into its October events, we think it unlikely that they'll want to cheapen the iPhone's moment in the sun by trying to preview too many products. The iPad and Mac are big enough to hold their own at a product event, so we're going to go out on a limb (of carefully machined aluminum) and say that the iPad and Mac won't make showings in September.
The Apple TV is more of a wild card. Apple hasn't revamped the set-top box in quite some time now–its last update was the relatively modest 1080p version launched in March 2012, alongside the all-too-brief-for-this-world third-generation iPad. That would suggest the box is more likely to continue to be paired with the tablet than with the phone. Which, admittedly, makes a sort of sense, since it seems much more likely that the iPhone will instead be paired with …
The iWatch
Yes, we left the best for last. Perhaps no hypothetical device has garnered so much attention as Apple's entry into the wearable market–at least not since the iPhone. Here's what we know about the device for sure:
Nothing. Absolutely nothing. We don't even know for sure that it exists, except that with all the smoke, there must be some sort of wrist-mounted fire somewhere. But whether it's a fitness band, a timepiece, a wrist computer, or a snap bracelet, we couldn't say for sure. It does seem more likely to accompany an iPhone, given the mobility aspect of both, and we do think it's more of an accessory than a standalone device. We'd also bet on a sapphire screen and the fact that it runs some version of iOS, though it may be as distinct from the iPhone and iPad as the Apple TV is.
But if we're going to put our chips on the table, here's one thing we'd guess: It won't ship this fall. As with the original Apple TV and the original iPhone before it, Apple may show off the iWatch this year, but not ship it for another six months or so. While that might mean missing the lucrative holiday shopping window, its announcement might prompt folks to buy a new iPhone–especially if the iWatch works best (or only) with the new models.
That's a wrap
Even our modest conjectures seems like a lot to pack into just a couple short hours. There's barely any time for Phil Schiller to jump off something tall or for Craig Federighi to FaceTime with Dr. Dre, but we're sure Apple will fit in a few surprises.
We've told you what we're expecting–what about you? Tell us about your hopes and dreams for Apple's September event.
---
Recommend: You can use Syncios to free backup old iPhone and transfer to new iPhone 6. You can also download and install apps into iPad/iPod/iPhone. There are Huge and growing collection of free games, apps, wallpapers, ringtones for iOS devices. Just simply download and have a try.
---
You can follow Syncios on Twitter, Facebook for more tips and tricks.