HDR. These three little letters are present in many smartphone camera applications but you might be clueless as to what they represent. If you're still in the dark on HDR is, or just want to learn about when is best to use it is, read on.
What is HDR?
In photo terms, dynamic range is the difference between the lightest and darkest elements of an image. High Dynamic Range, or HDR, is a process which increases this dynamic range beyond what could otherwise be captured by your smartphone lens.
Though the ultimate goal of HDR is to create more impressive pictures, it's not a feature that should be used for every single photograph. Below we've highlighted the best uses for HDR, as well as how it works in practice.
How does HDR work?
When you take a photo with HDR enabled, the camera captures several images in quick succession with different exposure values. The smartphone camera software then combines these images into a single photo which maintains detail from the darkest and lightest regions.
Before this functionality found its way to smartphone cameras, to achieve this effect you had to capture three photos (with your camera of choice), transfer them to a PC, open them in Photoshop or something similar and use the HDR software function to compile the three images together, highlighting the best parts of each.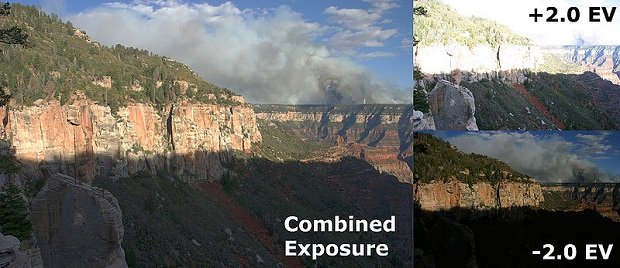 Thankfully, smartphone manufacturers have adapted HDR to their devices' camera software so that, when activated, the phone does all of this work automatically.
When should you use HDR?
There isn't really a best way to use HDR because often it comes down to what you want to achieve from a photo. That said, below are some tips for some of the more common places where HDR is employed to capture images.
Landscapes
Lighting is one of the most important aspects of a good photo, but outdoors, sunlight can cause too much contrast. HDR can balance these discrepancies so there are fewer parts of bright white or dark black. Look at the two photos below and see how the detail in the sky becomes more visible with HDR enabled.
Low-light and backlit scenes
If your photo is too dark – or too dark in specific areas – HDR can be used to raise the overall level of brightness. It can't achieve miracles, if there is no light in a particular environment then HDR can't manufacturer it, but as HDR works on the basis of taking the lightest and darkest elements of a picture and combining them, it can help in this regard.
When should you not use HDR?
When you or other things are moving
Because HDR takes three photos, if something moves between one or two of the shots, the final image can appear blurry: this is also why photos take a little longer to process when using HDR. Keep yourself steady and try to take photos of still subjects.
High-contrast scenes
Some photos look better with strong contrast between the light and dark areas. Using HDR will reduce this contrast, so the effect is less pronounced. If that's not what you want from the final image, don't do it.
Scenes with vivid colors
HDR can certainly bring some vibrancy to otherwise lifeless colors in a scene. But if you're dealing with colors that are already very much alive, HDR can make them look garish. Be careful not to overdue the color saturation.
How do I know if my phone has HDR?
Most modern phones have an HDR setting, but to make use of it, you might need to enable it in your camera settings. Sometimes, this means setting your phone to a Manual mode rather than Automatic.
If your smartphone doesn't come with HDR, there are a number of solutions available in the Google Play Store, which offer varying results.
Conclusion
The best tip for using HDR for photos is simply to take a picture of the same scene with and without it, and then see what appeals to you most. It's quick, easy and will give you a better idea of what can be achieved with this setting. Just remember to keep a steady hand when you do it.
read also: How to Transfer Photos from Huawei P9/P9 Plus to Computer?
---
Recommendation: Manage iPhone/iPad/iPod without using iTunes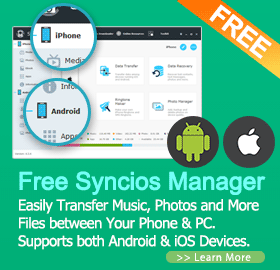 Support to transfer, edit, backup, manage, view iOS & Android mobile data: Music, videos, photos, apps, ebooks, contacts, messages and more.
Download videos from 100+ video sharing sites up to 4K HD video quality and transfer to iPad/iPhone/iPod/Android.
Massive free resources: videos, wallpapers, ringtones
Handy toolkit: Audio converter, video converter, ringtone maker, etc.
Free
You can follow Syncios onTwitter,Facebookfor more tips and tricks.
source: androidpit