When you come across a great song in Apple Music and would like to listen to the album on which it's featured, there's a quick way to do just that — if you know where to look and tap.
Let's say you are listening to a particularly pleasing playlist — Pop Hits: 1984, for example. If "Caribbean Queen (No More Love on the Run)" sparks a long-dormant affinity for the criminally underrated Billy Ocean, you are but two taps away from all of Mr. Ocean's hits.
From the list of songs of the playlist (but not from the mini-player), tap the triple-dot More button to the right of a song. You'll get a number of options, from Play Next to Add to a Playlist. Above these options is a banner with artist, song and album information. Tap this banner and you will be taken to the album. Done and done.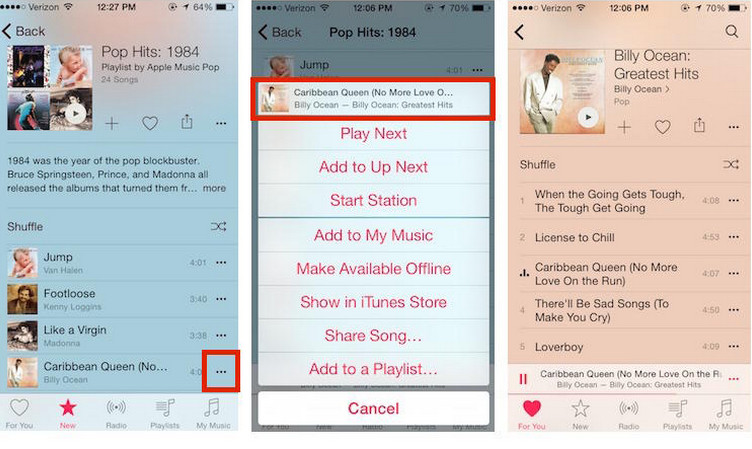 Well, not so fast. While this process works for playlists you find on the For You and Next tabs or search for, it stops working once you add a playlist to My Music. When a playlist is saved to My Music and you attempt the above maneuver, you are met with this Unknown Album/Artist screen: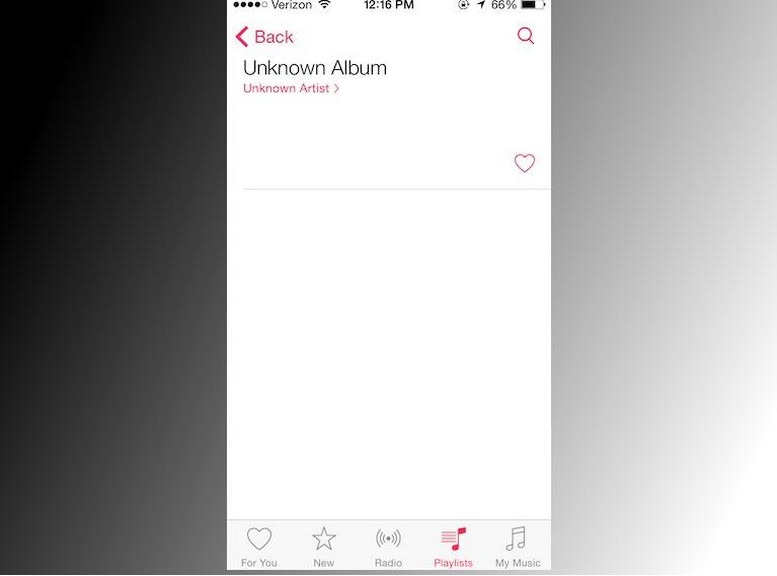 Reference: Cnet
You can follow Syncios on Twitter, Facebook for more tips and tricks.
Read More:
How to transfer music from iPhone to computer/iTunes
Recommend: if you would like to manage your iPhone music easily and freely, just go here to learn more. Simply download the free version and have a try.