Apple's new iOS 8 software is pretty awesome — or at least, it will be when it launches to the public sometime this fall. Right now, as is always the case with early iOS beta software, iOS 8 is buggy and unpolished. The software is intended only for developers, because they need early access in order to update their apps and build new apps that utilize all of iOS 8′s new features. Of course, that won't stop tens of thousands of non-developers from installing the iOS 8 beta on their personal iPhones, iPads and iPod touch handhelds.
iOS 8 debuted on Monday and it has already undoubtedly found its way to plenty of devices. A big chunk of them likely belong to people who register for Apple's developers program but aren't actually developers.
Now, even more non-developers have likely installed the iOS 8 beta because a workaround was discovered that allows users to install and activate iOS 8 without a developer account.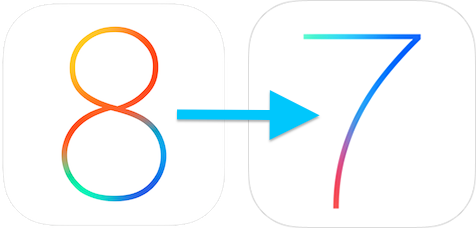 For the time being, iOS 8 is buggy and apps will crash constantly. For those reasons and more, we advise people not to install iOS 8 until the public version is released this fall. If you got too excited and took the leap, however, there is a way to go back to iOS 7.1.1 (or whatever the latest build might be at the time you choose to roll back) even though Apple's developer portal states that rolling a device back from iOS 8 is not possible.
We has put a nice guide together, and the steps involve putting your device into DFU Mode and restoring it in iTunes. Of course, make sure you back up all of your data first.