If your computer crashed or you're simply upgrading to a new computer, getting your music collection back can be a challenge. Syncios iOS Transfer can help you rebuild your entire iTunes Library based on the content and playlists on your iPhone, iPad or iPod. It makes transferring playlists from your device to iTunes easy and convenient. Simply connect your device then export files in your iPad/iPhone/iPod to PC, and then you can import to your iTunes Library.
Here is step-by-step guide of how to transfer playlist from iPhone, iPod, iPad to iTunes Library.
How to Transfer Playlists from an iPhone, iPad or iPod to iTunes
Step 1: Download and Install Syncios iOS Transfer
Download and install the free Syncios iOS Transfer on your PC. Make sure iTunes has been installed on your PC. Please note that you do not have to run iTunes when using this free iOS transfer tool.
Step 2: Connect your devices to PC
After installing, run the Syncios iOS Transfer tool meanwhile connect your iPhone/iPad/iPod to computer.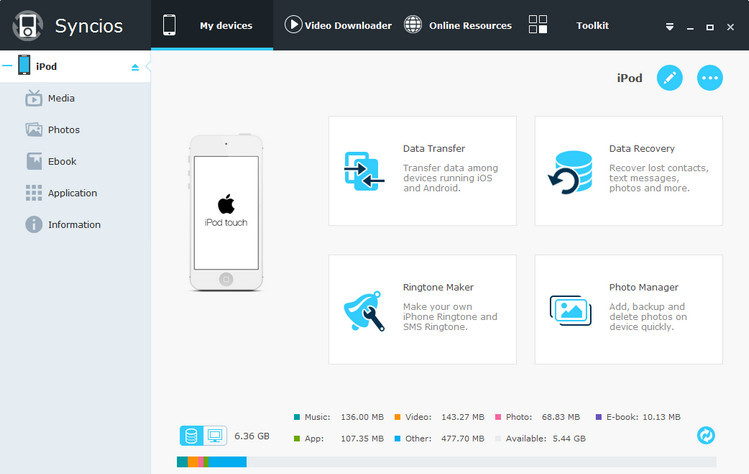 Step 3: Export Media files from your device to PC
Check media files you would like to transfer from iPhone/iPad/iPod to iTunes Library and then export to PC.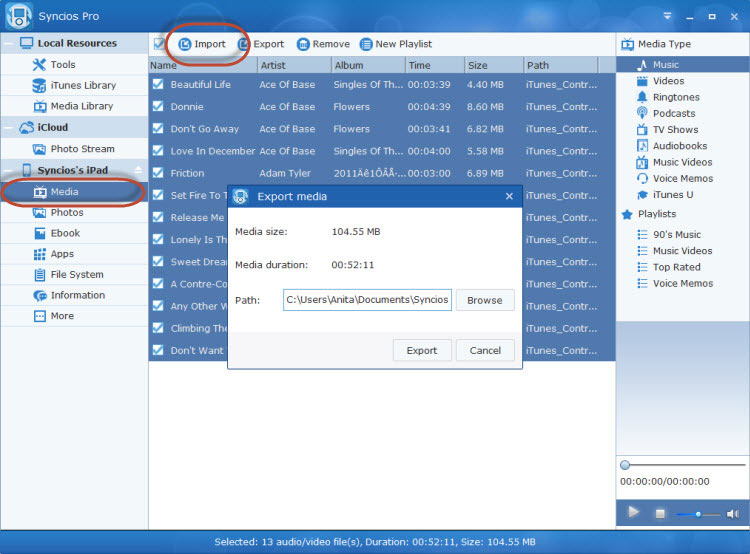 Step 4: Create new playlist in your iTunes.
Run your iTunes and create New Playlist to your iTunes. The playlist can be the same as on your device.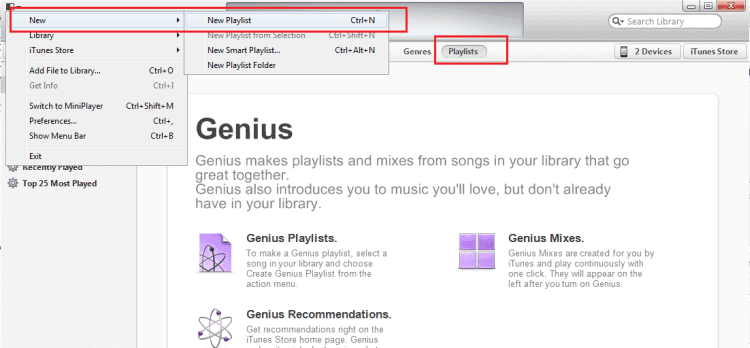 Step 5: Import media files to iTunes Library.
Click Add File to Library to add media files you currently exported into iTunes Library.

Step 6: Scan mediea files to the new playlist.
Choose the playlist, and click Add to button to scan files to the new playlist.

More about iOS Management: