Many people have the habit of falling sleep listening to music or audiobooks, but you may not want it playing all night. We will introduce top three iTunes Sleep Timer for you.
Top 3 iTunes Sleep Timer
iTunes Timer Widget
This iTunes Timer Widget enables you to stop and start playing on iTunes on a timer.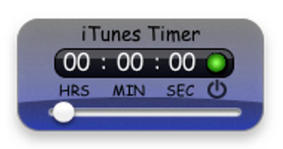 Besides, you can configure iTunes Timer Widget to wake you up after a certain time, and you are also allowed to choose from the widget's options: play, pause, or sleep.
iTunesShut
iTunesShut  is such a smart iTunes sleep timer, which provides an easy but effective solution.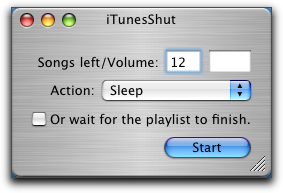 Enter the number of songs you want to play. Once those tracks finished, choose an action: Shut Down, Restart, Sleep, Pause iTunes, or Quit iTunes, and then hit Start. After the selected number of music complete playing, this smart iTunes sleep timer will perform the designated action.
iTunes Sleep Timer
This iTunes sleep timer is totally for free, which is based on Yahoo Widget. After you designated a certain duration time, it will pause iTunes, thus you can have a good dream.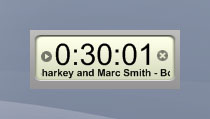 Read More:
You can follow Syncios on Twitter, Facebook for more tips and tricks.