We've used iTunes since the first iPod came out. The first version of iTunes was excellent. It let me quickly and easily organize my music files without dragging down system performance or shoving ads in my face.
Over time, iTunes has undergone a number of major upgrades. Most of these upgrades have made the software significantly worse.That's why it may be time for you to choose better music playback software.
Today, We are going to tell you about the top 4 best free iTunes alternatives available online today. These programs are ranked in no particular order:
1. SynciOS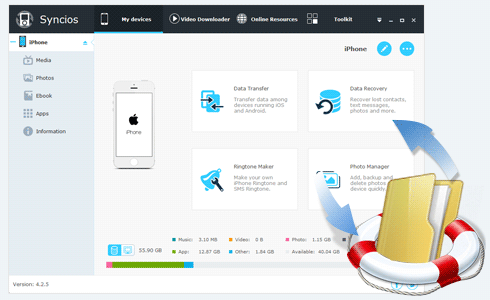 Apart from backing up your music, SynciOS can be used to backup your apps, SMS, contacts, notes, eBooks and more from your device. It even allows transfer of phone data like photos, contacts, call history etc. to other iOS devices as well as Android devices. The distinctive feature of SynciOS is its ability to manage jailbroken devices, a feature which is not available in most other softwares. Transferring data from your iOS device to your PC is also intuitive. The audio and video convertor that comes with this software is extremely useful for playing music that is otherwise not supported by iOS devices. It also displays complete device information when you plug-in your gadget to your PC. All these features are available even in the free version. Overall, SynciOS is a user-friendly and full-featured iTunes alternative and is excellent for handling multiple devices at once.
The only disadvantage of this software is its speed. It takes a while to show the media on your device and also to transfer files to and from your iOS device.
2. Foobar2000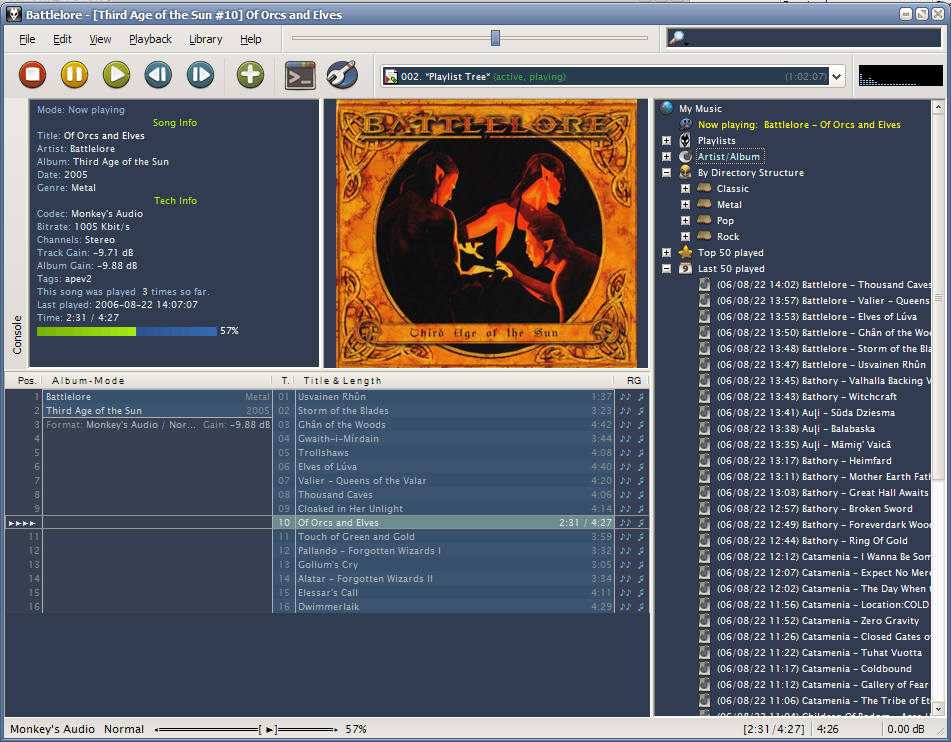 Foobar2000 is a light software that supports a variety of music file formats, some of which are FLAC, MP3, MP4, OGG, WAV, WMA, AIFF. It uses a simple and user-friendly interface which is highly customizable. It has advanced features for managing your music tags and metadata. It's ReplayGain feature automatically plays all your music at the same volume.
However, these customizations require you to download additional web resources. It also takes some getting used to, which makes it unpopular with first-time users.
3. MusicBee
MusicBee is an easy and effective music management and playback application designed to help you find and play songs on your PC. It features a distinctive orange and dark grey interface along with support for tags, playlists, and more.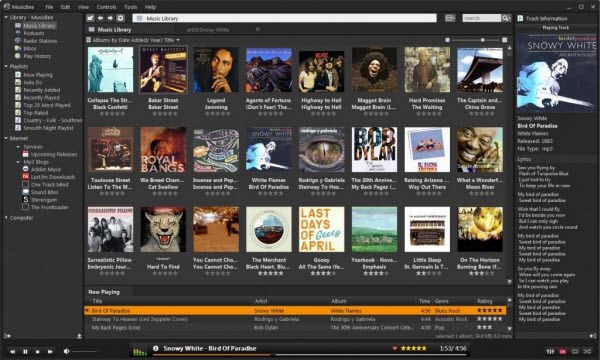 There are also advanced audio tools that let you change encoding profiles and encode songs in different formats. Most users won't ever need to access these settings, but they're there if you need them.
4. MediaMonkey
If you like the iTunes interface but not iTunes, then Mediamonkey is a good replacement. It features a very similar interface to iTunes but also lets users download and install skins to modify the software's appearance.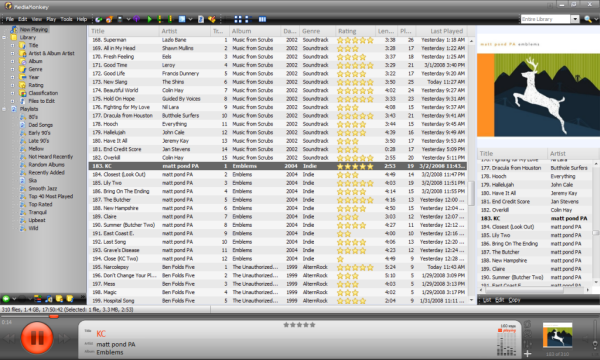 Better yet, you can sync your Android, iPhone, iPod, and other music playback devices to the software with ease, which means you don't have to ever switch back to iTunes again.
You can follow Syncios on Twitter, Facebook for more tips and tricks.