With the iPhone 6S and iPhone 6S Plus having been in users' hands for a few weeks now, we want to make sure you make full use of all the Peeks and Pops. Here are some tips and tricks to help you get to grips with what 3D Touch can do.
1. Quick Actions
Since not all apps support quick actions, you can press any item and experiment to see if it can be added.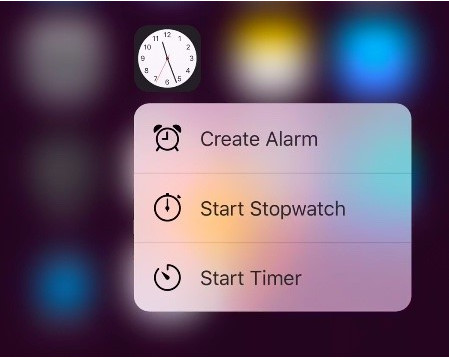 2. Email
One of the first places where I discovered the joy of 3D Touch is in the Mail app. Apple has added some excellent functionality in here, with the ability to do a lot of things quickly.
3D Touch in many places can be a two step procedure. It's like a door within a door. If you tap and hold on a message once, you can peek into the contents. In other words, you can read the contents of the email without actually opening it. If the email is an important one or something you may want to read in full, you can press a little harder to open it completely.
Or if you don't want to read it fully, you can swipe up after the first press to view a list of actions available.
3. Peek zoom
The partially sighted or others who find the relatively small icons and text on smartphone screens difficult to make out are likely to enjoy the zoom feature – which isn't by any means exclusive to the new iPhones but can be activated in a slightly easier way thanks to 3D Touch.
You need to have zoom switched on to use this feature. Go to Settings > General > Accessibility > Zoom, and make sure Zoom (at the top) is switched to green. But we also want to switch on the onscreen controller icon, so tap 'Show Controller', slightly lower down, so that's green too.
With zoom enabled, you can activate it at any time by doing a double-tap with three fingers. You can then move around the screen by swiping, again with three fingers. Double-tap again with three fingers to unzoom the screen.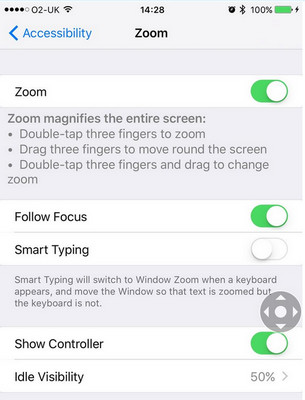 4. Trackpad
The iOS keyboard may not be the best out there, but Apple makes it a little better than the rest by allowing you to use it as a trackpad.
Press the keyboard until it turns light grey, when the keyboard changes into this trackpad, you can move the cursor by swiping your finger around the keyboard. You can also press once to select a word, press twice to highlight a sentence or press three times to choose a paragraph.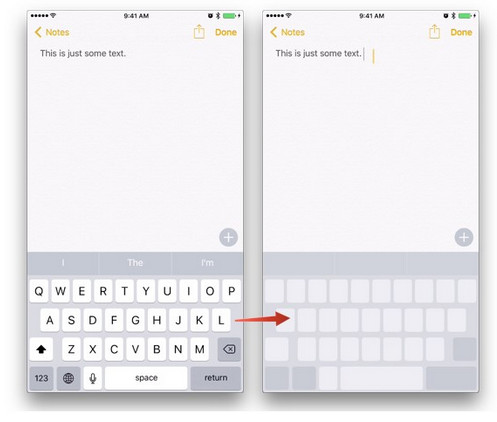 5. Photos
Another app where 3D Touch has been implemented rather well is Photos. Once you are in the app, tap on any thumbnail to preview the photo. Just like with the Mail app, you can swipe up to view a list of actions available. Press a little harder to open the photo.
Additionally, if you have captured any Live Photos, they can be viewed live if you press and hold in the camera roll. iOS presents them as static, normal photos when you click on them. Use 3D Touch to bring them to life!

Read Also: How to Get Photos from Computer onto iPhone without iTunes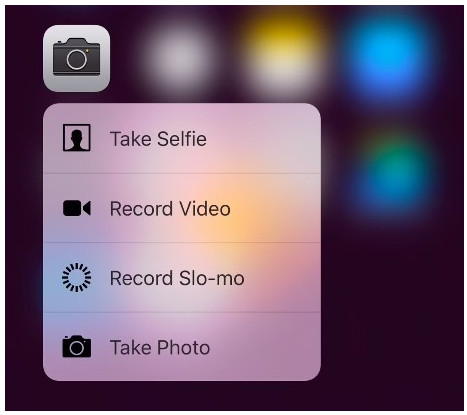 6. Video
I don't receive video messages these days, but if you do, you can preview them without playing them fully. Just tap and hold on the thumbnail in the message. Press a little harder to play them in fullscreen.
7. 3D Touch art: pressure-sensitive drawing
With 3D Touch, you can draw a line across the screen and have a compatible app create a thin line if you're pressing gently and a thicker one if you're using more force: a small but fundamental step forward in touchscreen sketching. (In the past it's been possible to achieve these effects but only crudely – by using the larger area of contact when pressing harder – or by depending on a pressure-sensitive stylus bought separately.)
At the moment we've only seen this in Notes' new sketch feature, but we're sure it's only a matter of time before the big names in the art-software world get involved.
Read Also: Guide on How to Backup iPhone Notes in 3 Different Ways
This feature would be even more appealing on a tablet, which is the natural form factor for digital artists, but the implementation of 3D Touch on an iPad screen seems unlikely to happen before the launch of the iPad Pro 2, if it even happens then. Apple will hardly release an iPad Air 3 with a feature that's not available on its flagship tablet. The Pro offers a similar feature provided you buy the (pressure-sensitive) Apple Pencil stylus, but it doesn't have 3D Touch.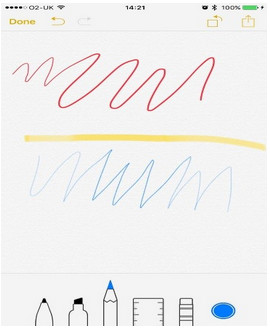 8. Switch Apps
If you like to switch different apps, apart from double pressing on the home button, you can also press on the left edge of the screen to jump to previously used apps or press even harder to be taken to the multitasking view.
9. Active Live Wallpaper without Unlocking
Any time you see a Live Photo (you'll generally get a hint, such as a brief animation as you swipe to the image or a 'Live' icon – or set of small concentric circles – when you go to share it), a hard-press is the way to make it animate fully. It'll blur out initially then play the three seconds of footage.
The same technique applies to dynamic wallpapers, too. Give it a firm press to see the fish (or whatever) do its thing.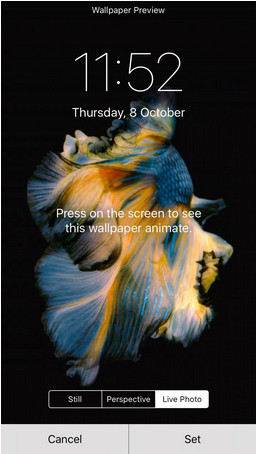 10. Beats 1 Quick Play
You can launch Beats 1 radio by simply long pressing the music app's icon on your homescreen. Doing so will bring up a list of quick actions, select Play Beats 1 and you'll be on your way.
We hope you enjoyed our 3D Touch tips and tricks installment. Which one is your favourite?
Recommendation: Manage iPhone/iPad/iPod without using iTunes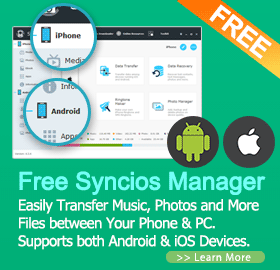 Support to transfer, edit, backup, manage, view iOS & Android mobile data: Music, videos, photos, apps, ebooks, contacts, messages and more.
Download videos from 100+ video sharing sites up to 4K HD video quality and transfer to iPad/iPhone/iPod/Android.
Massive free resources: videos, wallpapers, ringtones
Handy toolkit: Audio converter, video converter, ringtone maker, etc.
Free
You can follow Syncios onTwitter,Facebookfor more tips and tricks.