AS an Apple user, you may have strong interest in iTunes and try to make the most use of it.  So, various concerns about iTunes arise such as "Can I use iTunes as an alarm clock?" The answer is absolutely "No".
Although there is not alarm clock feature in iTunes, you can still find some very excellent iTunes Alarm Clock.  There are three iTunes alarm clock introduced in this article.
iTunes Alarm Clock for Mac
This iTunes Alarm Clock for Mac is such a sweetheart tool, which turns your Mac into the fully-featured alarm clock you've ever experienced before. It gently puts you to sleep then quietly does the same for your computer. When its time to wake up, it'll wake the computer first, and then rouse you from your slumber with whatever music you choose. What's more, you can even use it to seamlessly change from one playlist to another, changing the mood at a specific time.
iSnooze- iTunes Alarm Clock for Windows
This iTunes alarm clock will let you get a lot more specific about your wake-up parameters. it Wakes up to a certain playlist on certain days at particular times, have it pause as soon as you touch something on your computer, gradually increase the volume until you finally wake up—it's your best friend or worst enemy, depending on how important it is that you get up and going in the morning.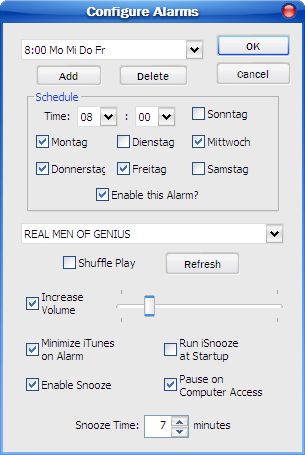 Alarm Clock Pro — For Windows and Mac
Both Windows and Mac version for this iTunes Alarm Clock are all available, it  isn't just an ordinary alarm clock. You can use it to  wake you up in the morning, send and compose e-mails, remind you of appointment, randomize the iTunes selection, control an internet radio station and even time you baking.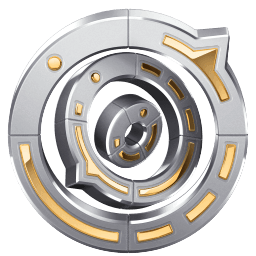 Read More:
You can follow Syncios on Twitter, Facebook for more tips and tricks.