The OnePlus 3 is expected to launch "at the end of the second quarter," said Carl Pei, co-founder of OnePlus, in an exclusive interview with CNET en Español.
Pei declined to disclose many details about the upcoming smartphone, which will be the China-based vendor's fourth model and new flagship device. But Pei said he hopes the new model will "captivate" users as much as its first smartphone, 2014's OnePlus One. He also said the new phone will feature a "new design," which implies a departure from its predecessor, the OnePlus 2.
Although the OnePlus 2 has sold better than the OnePlus One, Pei knows that the company's first phone was a more captivating device than its second generation. He said he hopes the OnePlus 3 will have "at least" that special feeling cast by the OnePlus One when users first saw it.
It will not be an easy task, but the company believes it has what it takes to surprise and continue growing rapidly, despite being a young company, founded only in 2013.
The OnePlus One was the first smartphone launched by the Chinese manufacturer, and it managed to compete with other high-end devices in the market, including the Samsung Galaxy S5 and the LG G3 at the time, mostly due to its high-end specs and affordable price. The sandstone-feel material on the back, which was also featured in the OnePlus 2, is not easy to find on other devices and helped create a special feeling among its followers.
See Also: How to Backup and Restore OnePlus 2?
How to Transfer Data from iPhone to OnePlus X
OnePlus does not reveal sales figures, but the company claims to have 800,000 current users in its online forum, which serves as a platform for its users to share news, tricks, solutions and experiences with their OnePlus devices.
Despite being a relatively new company, OnePlus has generated a large number of loyal fans and hopes to continue generate interest for further growth in markets it currently serves before expanding to Latin America and other territories.
"The US will be very important for us this year," says Pei, and adds that the company will begin to use more "traditional marketing" strategies to promote its devices. As of today, for example, OnePlus does not buy advertising on mainstream media, but instead has used an invitation-only system to sell its devices. It was that exclusivity factor that had people around the world scrambling to get their paws on an invitation. (The company's most recent phone, the OnePlus X, used the closed invitation format for three months before opening sales up to everyone.)
Pei acknowledges the current market for smartphones is a tough one, but he says he understands that many young people are also looking for new brands that offer quality at a good price.
Earlier this year, OnePlus began to have presence in personnel in the US and last in the UK.
According to Pei, the OnePlus 3 will arrive in the US and other markets as an unlocked phone and will be sold directly by the company. He says the company expects to offer a "better buying process," although he did not reveal if that would mean abandoning its system of selling by invitation only.
The company also said it will continue to offer free shipping on its devices, and will accept payments with credit card, rather than just offering PayPal payments as it has so far.
Recommendation: OnePlus Phone Data Transfer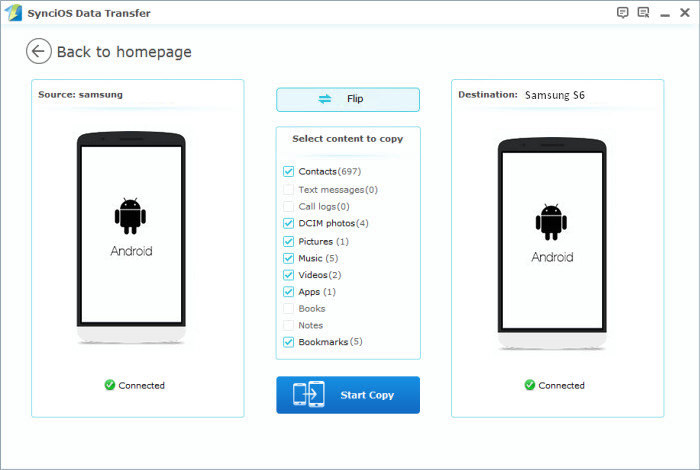 – Simple yet effective solution for transferring content between Android and iOS
Transfer contents include contacts, messages, call logs, music, photos, videos, apps, notes, bookmarks, ebooks and more.
One-Click backup Android & iOS phone data and restore in lossless quality.
Sync contents from iTunes Library to PC and OnePlus Phone .
Multiple OS supported: data shift between multiple phones run Android and iOS.
Multiple brand phones supported: Apple, Samsung, HTC, Sony, MOTOROLA, LG, HUAWEI, ZTE and more.
You can follow Syncios onTwitter,Facebookfor more tips and tricks.
Source: Cent