A festive countdown of the greatest ever.
1. Fairytale Of New York – The Pogues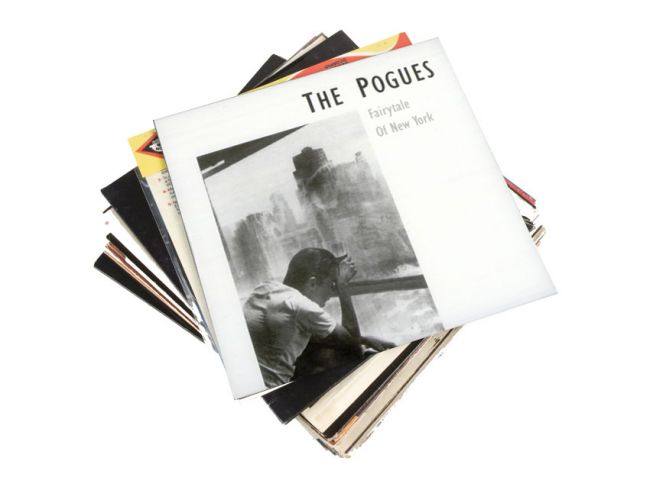 Your top Christmas song is set in the underbelly of New York City, and guaranteed to melt the hardest of hearts.

An anthem for anyone who finds themselves staring into the bottom of a glass, reminiscing about lost love and wasted opportunities. Certain to provoke raucous sing-a-longs in bars across the globe until the end of time.
Fact: the song's typically Irish lyrics include the words "faggot" (slang for a lazy person) and "slut," which BBC Radio One deemed unsuitable for its listeners in 2007. Literally on the same evening of the ban, the Beeb reversed its decision. To this day, however, VH1 still scramble the offending lyrics, plus the word "arse."
2. Happy Xmas (War Is Over)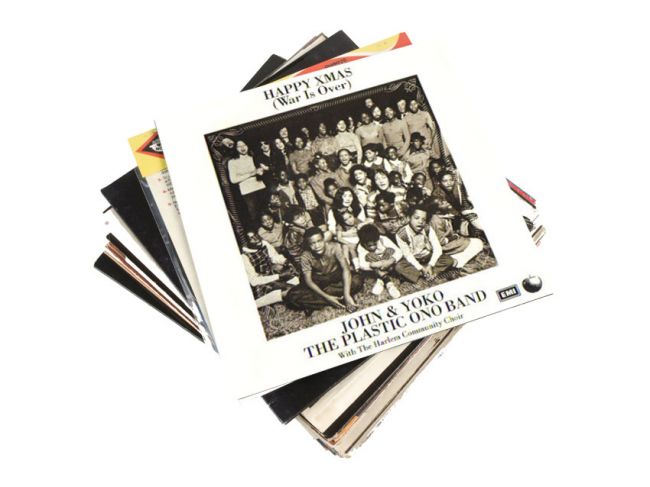 With lyrics based on John Lennon and Yoko Ono's 1969 billboard campaign which displayed the words "WAR IS OVER! (If You Want It) Happy Christmas from John and Yoko" in cities deeply entrenched in the Vietnam War, it's perhaps surprising that the song's original release failed to chart in the US.
Fact: The song's whispered beginning is a greeting to the couple's children – Yoko says "Happy Christmas, Kyoko" and John says "Happy Christmas, Julian" – not, contrary to popular belief (and incorrectly included in the lyric sheet from 1982's The John Lennon Collection!), "Happy Christmas, Yoko. Happy Christmas, John".
3. White Christmas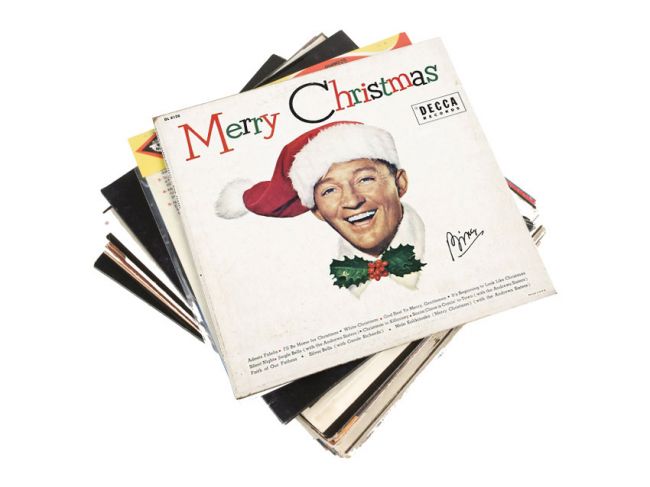 A croon for those longing for the Dickens-esque Christmas Carol white blankets of old. Bing Crosby's version remains one of the best selling singles of all time and, with heart-warming lyrics about 'glistening treetops' and heart-wrenching memories of Christmases at home – "just like the ones I used to know" – you'd have to be Scrooge himself not to hear why.
Fact: the song's writer Irving Berlin's opening verse is often dropped from many of its covers. Darlene Love's take on A Christmas Gift for You From Phil Spector is one of the few to include it.
4. Last Christmas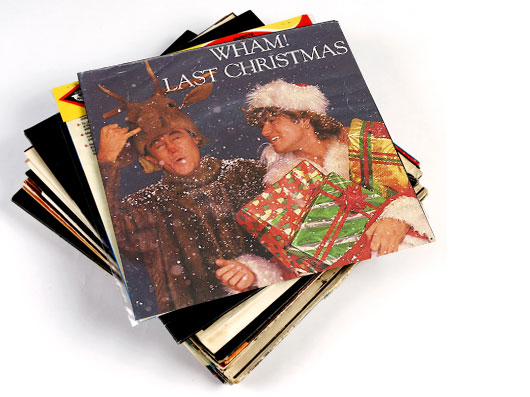 Going up against Do They Know It's Christmas? for the coveted Christmas number one spot in 1984 was never going to be easy, so it's no real surprise that Last Christmas became the biggest selling single in the UK never to reach the top of the charts!

Still, we're sure George Michael didn't mind, being heavily involved in Band Aid himself. In fact, he donated all of the song's royalties to the Ethiopian famine appeal. Now that's charity.
5. Merry Xmas Everybody
The second entry from 1973 and surely glam rock's finest festive hour, without the "alarmingly hirsute" Noddy Holder bawling, "It's Chriiiiiiiiiiiiiiiistmaaaaaaaaaas!" on Slade's Merry Xmas Everybody, how else would we know what season it was?!
Fact: on its initial release, the track hung around in the UK singles chart well into February 1974. Surprising, as that's probably more of a nod toward its rival, I Wish It Could Be Christmas Everyday. Literally, every day.
6. Wonderful Christmastime
Not one to be outdone by John, our Paul's contribution to the Christmas canon is a strange but beguiling beast. Squelchy synth sounds brush against sleigh bells, there's weird delay pinging off everywhere, the video clearly cost about a tenner, but it all somehow works.
Amazing what a Macca melody can do in a pinch.
7. All I Want For Christmas Is You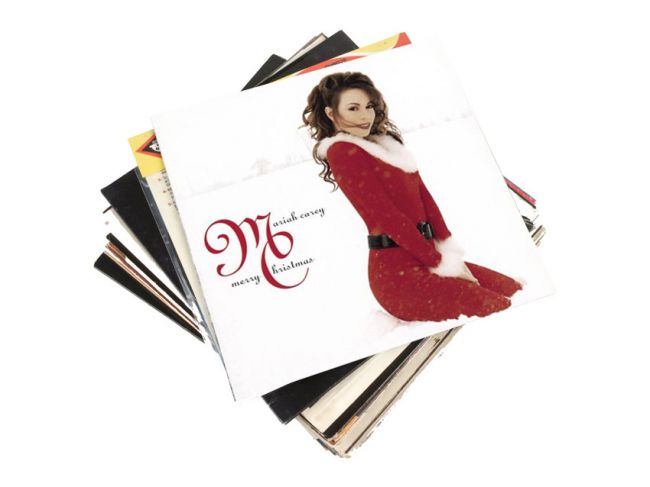 It has to be said, it's not every day you'll see Mariah Carey taking pride of place in a poll voted for by musicians. It also has to be said that when the American diva sings "I don't care about the presents, underneath the Christmas tree," we don't believe her.

Regardless, All I Want For Christmas Is You is not only the most recent festive release (1994) to make the list, it's a staple soundtrack to every office party, turkey preparation session and mistletoe shenanigan the world over.
8. Do They Know It's Christmas?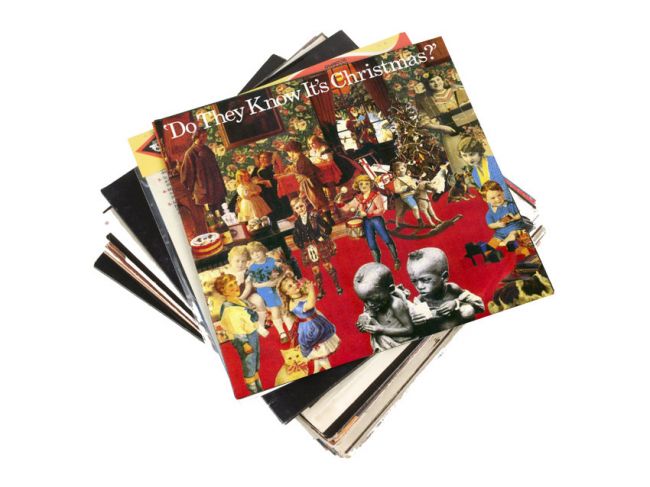 A song that's sure to evoke emotion – either a bile-inducing hatred for Bob Geldof, or the feeling that we just must, somehow, save the world with music. MusicRadar's plumping for the latter!

Band Aid may have numerous flaws (Simon Le Bon's horrific over-singing of the oh-so-evocative line "but when you're having fun" to name but one) but the immediacy of the recording and (overall) sincerity of the cause shine through.
9. I Wish It Could Be Christmas Everyday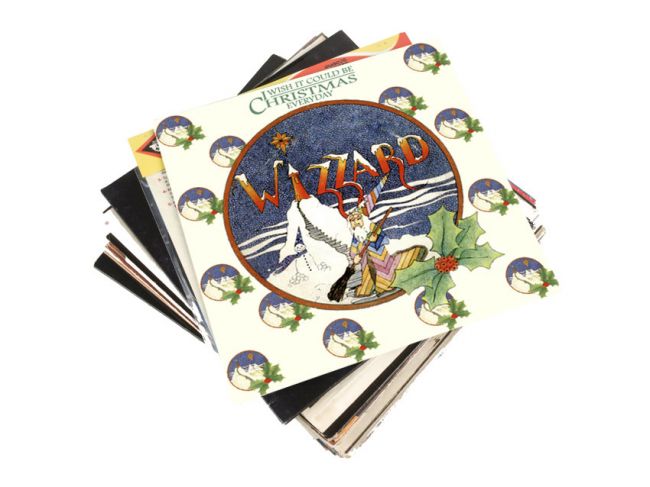 I Wish It Could Be Christmas Everyday is the first of two entries from Yuletide's glam rock year, 1973.

Unfortunately this office party favourite has always played second fiddle to Slade's Merry Xmas Everybody (beaten to the number one spot for five consecutive weeks!), and this countdown is no exception. Surprising when you consider that Wizzard (aka Roy Wood) boasts a beard to rival even Father Christmas's.
10. Christmas (Baby Please Come Home)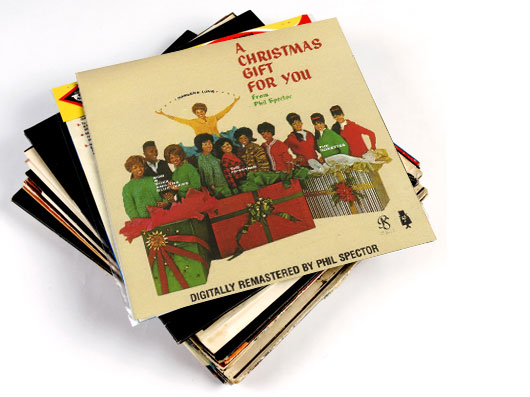 In 1963, The Ronettes' Ronnie Spector couldn't pack the right emotional punch for this rousing slice of holiday magic.

So legendary producer Phil Spector chose Darlene Love to bring it on home for his essential A Christmas Gift For You compilation. And oh, how she did, summoning up heartbreak and the yearning for Christmases gone by.
Reference: Musicradar
Read More:
---
You can follow Syncios on Twitter, Facebook for more tips and tricks.