It was last week in New York City that Microsoft gave us a taste of its vision for smartphones, tablets and notebook PCs. The company spent an hour and a half detailing a new Microsoft Band with a brand new sensor and new Lumia Windows Phones. After these things was the reveal of the Surface Pro 4 and Surface Book.
The Surface Book is a new form factor for Microsoft, a chance for the company to redefine the high-end notebook space just like it did the tablet. The Surface Pro 4 is a proven device, a next-generation update to the vision that Microsoft has peddled since 2012. The Surface Pro 3 proved that there was a market for a Windows 2-in-1 that looks like a tablet and has the internals of a notebook PC. Excitement for the Surface Book is high, but Surface Pro 4 is just as important to Microsoft's future in devices as the Surface Pro 3 is.
Here's what you need to know about the Surface Pro 4 today as you're exploring pre-order opportunities and looking into what version of the device you're interested in purchasing the most.
Surface Pro 4 Pre-Order Configurations & Pricing
Naturally, The Microsoft Store was the first place to start taking Surface Pro 4 pre-orders. There, any version of the Surface Pro 4 can be ordered, beginning with the model that comes with an Intel Core m3 processor and topping out with a Surface Pro 4 that comes with an Intel Core i7 processor. Microsoft has set the Surface Pro 4 release date for October 26th.
The Intel Core m3 version of the Surface Pro 4 is stilling shipping on October 26th at the Microsoft Store. So are the Intel Core i5 versions of the tablet. Delayed until November 20th is the Intel Core i7 Surface Pro 4 with 256GB of RAM. The Microsoft Store is the only place that users can configure the Surface Pro 4 with the storage and processor that they want.
Amazon, Best Buy and Staples are all offering the four main configurations of the Surface Pro 4 for deliver on October 26th.
There Are New Surface Pro 4 Accessories That You Can Buy
In addition to carrying different Surface Pro 4 configurations, every one of those stores offers the new Surface Pro 4 accessories. These include the new Surface Pro 4 Type Cover with better spacing and a bigger trackpad, the new Surface Pen and the Surface Dock.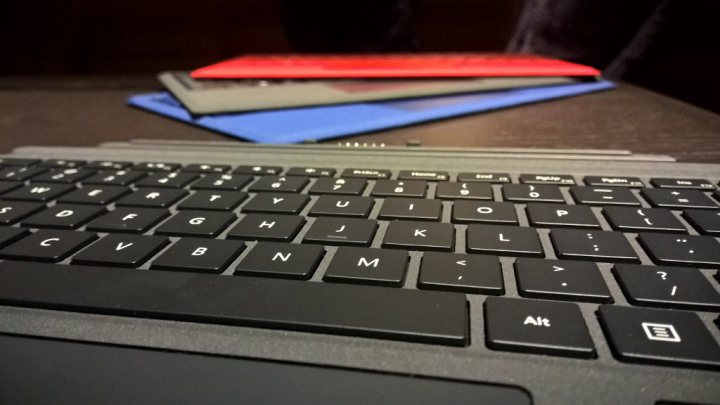 The Surface Pro 4 Type Cover comes in new colors for $129 for users who want just the upgraded keys and surfaces and $159 for those who want a fingerprint reader. The Surface Dock is $199 and includes four USB 3.0 ports, 2 mini display ports and a headset jack. Every Surface Pro 4 buyer gets a new Surface Pen, but users can buy extras separately for $59.99. Users also get the interchangeable tips in this package.
All of these accessories also have shipping dates of October 26th, just like Surface Pro 4 pre-orders.
You Don't Need to Replace All of Your Surface Pro Accessories
All that being said, you don't absolutely need to replace all of your Surface Pro accessories if you have any lying around.
The Surface Pro 3 was Microsoft finally bringing its hardware features to a place where it could build on them. As such, the Surface Pro 4 has the same dimensions and connectors as the Surface Pro 3. The Surface Pro 3 Dock, with its movable arms, works on the Surface Pro 4. Old Surface Pens and Surface chargers work with the new Surface Pro 4 too. More importantly, Surface Pro Type Covers from last year work with the Surface Pro 4. Just maintaining compatibility with that cover alone saves upgraders $129.
Look Into Purchasing a Cheaper Surface Pro 3 Instead
Microsoft increased the entry-level price for this year's Surface's by $100. Luckily, the Surface Pro 3 has had its prices slashed to accommodate the changes in Microsoft's line-up. If you're not necessarily sold on purchasing the Surface Pro 4 at $899, look into the Surface Pro 3 instead. The Surface Pro 4 is faster, lighter and thinner than the Surface Pro 3, but savings is still savings.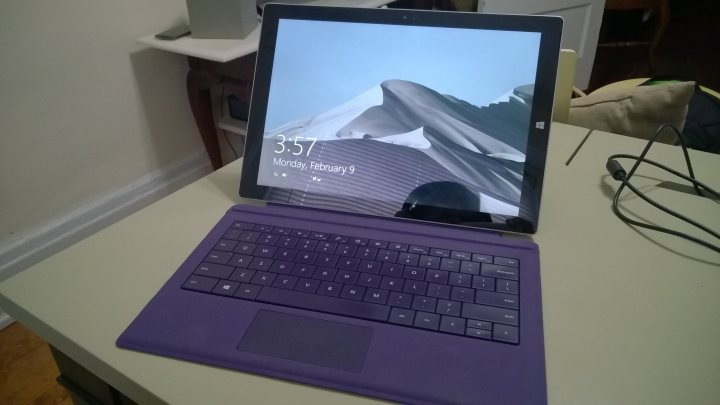 Students, Teachers & The Military Save on the Surface Pro 4
If you purchase at the Microsoft Store, don't forget to take the company's savings for veterans and education into account.
At the Microsoft Store students and teachers save 10% on items. Of course, this discount is geared at people still in school or those that have their hand in education, but Microsoft also lets parents make education purchases on behalf of their children and dependents. On the entry-level Surface Pro 4, that's $89 in savings.
Military personal stand to save 5% off the cost of devices and other items purchased direct through the Microsoft Store.
Good luck with your Surface Pro 4 pre-orders. Remember to consider all your options before pre-ordering. That includes selling your old notebook or old Surface to help finance your new device.
Reference: Gottabemobile
Read More:
You can follow Syncios on Twitter, Facebook for more tips and tricks.