Even though Samsung would obviously prefer that people buy its own Galaxy S5 and Galaxy Note 4 flagship handsets, the company does have one reason to be happy about the record opening weekend sales that Apple posted for the iPhone 6: Namely, the Korean electronics giant is supplying a huge number of components for Apple's new devices.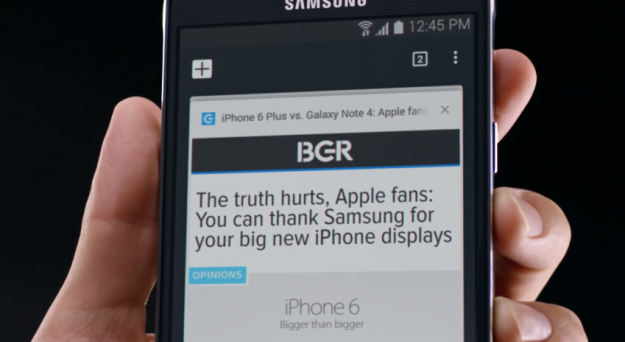 IHS has shared the results of its iPhone 6 teardown with Re/code and the firm estimates that Samsung supplied roughly 40% of the A8 chips now being used in the iPhone 6 and the iPhone 6 Plus. Although Apple has taken major steps toward reducing its dependence on Samsung for component supplies in the wake of the two companies' multiple legal spats, this is still a substantial amount order for Samsung to fill and the company can't be too unhappy about the iPhone 6's massive success so far if it's helping the company's own bottom line.
Although Apple would surely love to cut ties with Samsung as a supplier if it could, the company has found that few suppliers out there are able to pump out parts with the efficiency and scale that Samsung can. Earlier this year, reports out of Korea indicated that Apple had to go back to Samsung for Retina iPad mini display supplies after finding that other manufacturers weren't as proficient.
---
You can use Syncios to free backup old iPhone and transfer to new iPhone 6. You can also download and install apps into iPad/iPod/iPhone. There are Huge and growing collection of free games, apps, wallpapers, ringtones for iOS devices. Just simply download and have a try.
---
You can follow Syncios on Twitter, Facebook for more tips and tricks.