In Short
The Samsung Galaxy S7 — the seventh phone in the fabled Galaxy S smartphone line — is expected to be announced at Mobile World Congress in Barcelona, Spain, in late February 2016. But as we saw with the Galaxy S6, we're actually expecting more than one phone. And quite possibly more than two phones. In fact, there could be at least three versions of the Galaxy S7 available once it's actually announced. Here's what we know so far: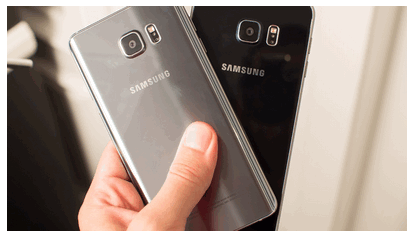 Samsung Galaxy S7 Release Date
We don't yet know when the Galaxy S7 will be announced. Every year folks like to think the next Galaxy phone will be announced at CES in Las Vegas, and every year folks tend to forget that it will never happen. And, in fact, it didn't happen this year. So we turn our attention to the next big mobile event — Mobile World Congress in Barcelona. And while we've yet to get any sort of official indication one way or another, it's entirely possible we'll see the Galaxy S7 announced there, the last week of February.
Or, it's entirely possibly the Galaxy S7 won't be announced there. Out of the six Galaxy S phones in existence, only two were announced at MWC — the GS2, and the GS6. The GS5 launch event came just weeks after MWC in 2014. So stranger things have happened.
And that tells us nothing whatsoever about when the Galaxy S7 would actually become available. It's possible it could be immediately afterward, but you'll probably see leaks from the various carrier partners before that happens. And because that hasn't happened yet — and because the GS7 hasn't actually been announced — anything you've read so far is just speculation. But an early spring release is likely. Probably.
Samsung Galaxy S7 Pricing
As for how the Galaxy S7 price will stack up with previous releases, you have to remember that Samsung (rightfully) considers itself to be a premium brand. And as such, the Galaxy phones tend to command premium prices, at least initially. Price always directly relates to the amount of storage on board the phone. The less storage the GS7 has, the less it'll cost. Assuming things start with a 32-gigabyte model, you can assume you'll spend upwards of $600 USD, at least initially. The 32GB GS6 started at about $700 (after tax) — and two levels up, the 128GB Galaxy S6 hit about $900.
But remember that we're also expecting a Galaxy S7 edge model. And a Galaxy S7 edge+. The 128-gigabyte Galaxy S6 edge started at a whopping $1,014 outright. The GS6 edge+ was announced later in the year, but still near $1,000.
The point is, the Galaxy S7 probably will cost a lot. In which case Samsung decides to buck the trend and undercut everybody (including itself). But we wouldn't bet on that.
Samsung Galaxy S7 Specs
The Galaxy S7 (we presume — it's not official yet) will be a smartphone. And as such it'll have smartphone-type specs. It'll have a large-ish display, a battery of some sort and probably will run Samsung's own Exynos system on a chip. In fact, it's very likely it'll be running the new Exynos 8 Octa. (Though that sort of thing has been known to change depending on region or other technical reasons.) Here's what you need to know about that:
The Exynos 8 Octa is Samsung's first application processor to include the company's initial premium custom CPU cores based on 64-bit ARMv8 architecture providing over 30 percent improvement in performance and 10 percent in power efficiency compared to the Exynos 7 Octa. This chip also supports enhanced heterogeneous multi-processing for efficient usage of the eight cores, four custom and four ARM® Cortex®-A53, to deliver the highest performance and power efficiency in its class.
So better battery life — and that's something Samsung was panned for on the Galaxy S6, due to its lower capacity.
It's also possible we may we may see a Snapdragon 820 version of the Galaxy S7. We'll just have to see.
The other thing we're looking for is a reversal on expandable storage on the Galaxy S7. Samsung got rid of expandable storage on the GS6 and Note 5 lines, much to the chagrin of people who want and need expandable storage. Maybe it'll come back, and maybe it won't. An argument for the former is that Android 6.0 Marshmallow — which the Galaxy S7 almost certainly will launch with — features adoptable storage, which treats SD cards as if they're part of the internal storage and not just as additional storage. That's a big deal.
Samsung Galaxy S7 Design
We wouldn't expect anything too crazy in the design of the Galaxy S7, given that the GS6 was a major redesign. Figure more glass and metal and metal and glass, with sleek edges, that curved display wrapped into the Galaxy S7 edge models, and basically more Samsung.
And that's a good thing, really. Samsung's really come into its own the with design over the past year.
Samsung Galaxy S7 Camera
The Galaxy S7 also is rumored to have a 12-megapixel camera, which doesn't really concern us unless the image quality isn't good. But as the phone isn't official yet, that's getting way ahead of things.
But, look. This is Samsung — manufacturer of some of the best camera phones we've ever seen. Don't sweat it.
Samsung Galaxy S7 Battery
The Galaxy S7 is rumored to have a larger battery than the GS6, but that's not exactly a high bar to reach. No doubt Samsung will tell us how fast it charges and how long they expect it to last and just how great the battery is in general. And maybe the GS6 being disappointing in the battery department will actually be a good thing for the GS7 — there's no where to go but up.
Basically look for the Galaxy S7 battery life to be better than the Galaxy S6 battery life.
At least it better be.
Source: androidcentral
——————————————–Extended Reading———————————————-
Recommendation: One-Click Mobile Data Transfer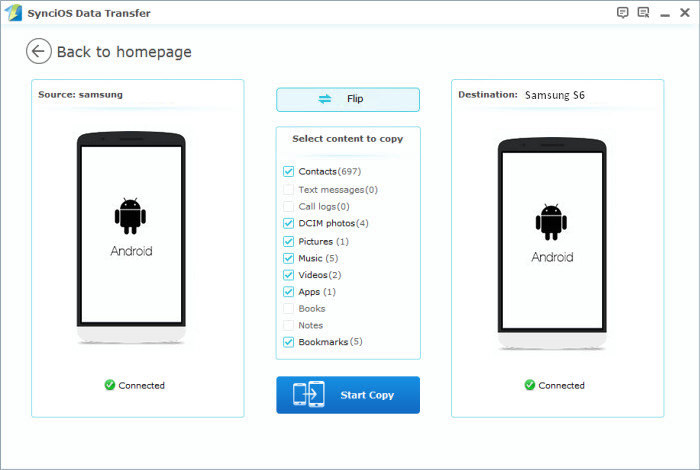 – Simple yet effective solution for transferring content between Android and iOS
Transfer contents include contacts, messages, call logs, music, photos, videos, apps, notes, bookmarks, ebooks and more.
One-Click backup Android & iOS phone data and restore in lossless quality.
Sync contents from iTunes Library to PC and iDevices /Android .
Multiple OS supported: data shift between multiple phones run Android and iOS.
Multiple brand phones supported: Apple, Samsung, HTC, Sony, MOTOROLA, LG, HUAWEI, ZTE and more.
You can follow Syncios onTwitter,Facebookfor more tips and tricks.