Galaxy S6 vs iPhone 6: How do they compare?
Apple's newest release -iPhone 6 has received praises and criticism all over the Smartphone world. The iPhone 6 has stunned Apple loyalists but not so much the hard core android fans. Androiders have opted to wait until 2015 for the much awaited Samsung Galaxy S6 which is rumored to be an iPhone 6 killer with its cool features.
The South Korean tech company Samsung has hinted that the flexible display may be used for the first time ever in its Smartphone series in the Galaxy S6. After having seen the Samsung Galaxy Alpha and Galaxy Note 4, it is now widely expected that Galaxy S6 will resemble and exceed its predecessors in looks and functionality. Although Samsung has yet to offer any official details on the Samsung Galaxy S6 release date, rumor has it that Samsung will release the device during – or within weeks of – the Barcelona-based Mobile Word Congress conference between 2 and 5 March 2015.
I have put together a comparison between the iPhone 6 specs to the rumored features of the Galaxy S6 for those of you who are undecided between Samsung and the Apple Smartphone.
Detailed Comparison : Samsung or Apple ?
| | | |
| --- | --- | --- |
|   | Samsung Galaxy S6 | iPhone 6 |
| Body Design | The S6 is reported to sport a metal casing similar to the recently released Galaxy Alpha, departing from the usual plastic casing of Galaxy S handsets. It is believed that the S6 could use graphene in its design elements. Some reports say that Galaxy S6 will have a screen that is curved at the end. | The iPhone 6 versions are the thinnest iPhone to date. It flaunts Apple's signature aluminum casings and has rounder, smoother edges than previous versions |
| Screen | The S6 is speculated to come with a slightly larger screen display than the iPhone 6 at 5.2 or 5.3-inches. Other reports claim that the handset will have quad HD (1440 x 2560) Super AMOLED screen resolution with a 4K pixel resolution. It is also expected to come with a QHD panel. | The iPhone 6 is large with its 4.7 inches screen size and iPhone 6 plus is even larger at 5.5 inches. |
| Operating System | South Korean OS, Tizen may not be used for the S6 despite rumors. The Samsung Galaxy S6 will most likely come equipped with the upcoming Android 5.0 L. | The iPhone 6 comes equipped with the latest iOS 8 |
| Processor (speed test) | Prepare to be amazed with its speed as the S6 is rumored to come with Qualcomm Snapdragon 808 or 810 processor with 64-bit architecture. LPDDR3 memory and a range of battery management improvements is also expected to be introduced. The handset will also be backed with Adreno 430 graphics chip to support the high res images and videos. | The new iPhone 6 versions are highly impressive with their A8 chip and M8 graphics processor. |
| Camera | The new S6 is reported to come with a remarkable 20 MP camera with Optical Image Stabilization. | The iPhone 6 versions seem less impressive at only 8 megapixels. |
| Battery Life | The S6's heavy duty features will be supported by an appropriate battery which is 30% more efficient in performance and has longer battery life as compared to that of other Galaxy S Smart-phones. | The iPhone 6 has a powerful battery that has been advertised to run for up to 14 hours. |
| Storage Capacity | The Samsung S series are already well known for their generous internal storage spaces and the new S6 is gossiped to have an even bigger space plus a MicroSD slot for external memory options. | The storage options on iPhones are becoming massive with the iPhone 6 series offering up to 128 GB. |
Considering the S5 released this year has come with water resistant coating, fingerprint scanner incorporating home button and rear-mounted heart rate sensor, you can expect the S6 to have all of this and a little extra. Although no indication on the expected price of the S6 has been made so far, we can expect it to retail for £600 and above as the S5 cost £579 on a SIM-free basis at its launch.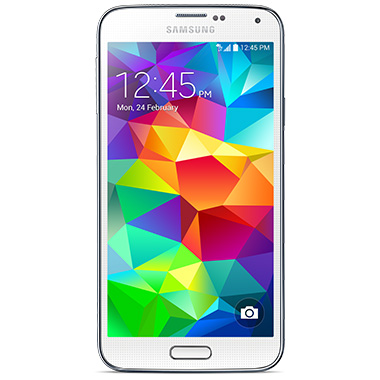 With Samsung S5, the company created a unique segment of Smartphone altogether. And now the Galaxy S6 vs iPhone 6 is expected to come with amazing features that we just can't wait to get our hands on. Samsung Galaxy S6 is expected to exceed iPhone 6 and iPhone 6 Plus with 20 MP rear camera and is all set to replace Galaxy S5 in early 2015, most probably in February at the IFA 2015 event and will hit store shelves the following month.Till now, there is no official information about the release date of this much awaited Smartphone.
Conclusion – Why should you buy S6?
The iPhone 6 series are a hit market wise selling more than 10 million units in just three days since it hit the shelves. It was sleeker and looked better than the usual design. The edge that Apple holds over other smart phones on the market is the brand name that Apple has managed to build over the years. But when Samsung has managed to build smart phones that offer more features for less money the trend may be expected to change. With the S6 expected to debut the market at a cheaper price than the retail price of the iPhone 6 Plus, Apple is looking at some serious drop in its market share. Based on the leaked specs and features of the S6, I think it is safe to say that the much awaitedSamsung Galaxy S6 is going to be a spotlight stealer which is all set to give Apple a run for its money.  I am pretty sure it's well worth the wait for S-6. What do you think? Please share your experience and inputs by commenting here. If you really enjoy reading this page then you should share it with your social friends on Facebook, Twitter and Pinterest.
Reference: Galaxys6
You can follow Syncios on Twitter, Facebook for more tips and tricks.
Recommend: If you would like to contact from old Android Phone to new iPhone, you can try this perfect one click data transfer tool, migrate everything, including SMS, Contacts, Videos, Photos, Call logs and more from phone to phone. Simply download and have a try.