Samsung is so over six. The company announced that it's jumping from 2015's Note 5 straight to the Note 7, skipping the Note 6 model entirely. We'll get all the details on August 2 in New York at Samsung's Note 7 "Unpacked" event.
Until then, it's a lot of fun trying to piece together the Note 7's identity: Will it simply iterate on the Note 5 and S7 that came before, or will it wow us with unforetold (or hinted at and unconfirmed) hardware goodies that shake us from the eyelid-drooping expectations of phones today?
The most reliable rumors suggest that the Note has a 5.7-inch curved screen, a USB-C port (they're all the rage) and an iris scanner for unlocking the phone with your eyes. Let's take stock of the most telling rumors. (P.S. Remember, they're unsubstantiated, so anything could happen!)
Note 7's the name, not Note 6
Chronology be damned! Early on, rumormongers suspected that Samsung would call it the Galaxy Note 7 and not the Note 6, even though 2015's model was called the Note 5.
This does make a certain amount of sense. Samsung already has the Galaxy S7, which would help keep the Galaxy S and Note series in line. And when you count up Notes 1-5 and add in the little-remembered Galaxy Note Edge, this next Note would make the family's legitimate seventh addition. So there's that math for ya.
But perhaps phonemakers also have no wish to be left behind the gold standard Apple's already established and will likely continue when and if it releases its iPhone 7 this fall. We won't know for sure until Samsung expains itself, but the company remains tight-lipped for now.
Read More:
Sale date: Mid-August
Samsung's Note line has been a mainstay at the IFA conference held in Berlin in late August, but the August 2 launch date suggests that the phone would sell well before IFA kicks off, and long before Apple's yearly iPhone launch in early September, which usually falls in the first two weeks of that month. Twitter tipster Evan Blass, who has built a reputation on accurate leaks, thinks that the phone will start selling around August 15.
Dual curved display with wraparound edges
The device will feature a dual curved display that wraps around both edges, according to an another image tweeted by Blass. If true, the Note 7 would be the first large-screen Galaxy Note to sport a wraparound display, which has popped up on prior Samsung phones, such as the Galaxy S6 Edge, the Galaxy S6 Edge+ and the Galaxy S7 Edge.
Totally new software interface
New software, new name. The TouchWiz interface that Samsung has used for years to differentiate its phones from other Android-makers could see a major overhaul, including a potential name change. We might kiss TouchWiz goodbye and open our arms to Grace, a more pared-down yet interactive take on phone software, shown in an allegedly leaked video (below) from Italian site HD.Blog.IT. It's suggestive even if you don't understand a lick of Italiano.
Updated Note software, too
Samsung usually previews its freshest take on its TouchWiz (or maybe Grace?) software on the year's Note release, but the changes go down to the pen level, too. This time, according to the Italian video above, we could see a lightly refreshed style with different icons, but much the same functionality to write, scribble and navigate with a touch of the S Pen to the screen.
Pressure-sensitive screen? Not too likely
From what I can see in the video above (which cites the build-of-unknown-origin as "Note5"), the Note 7 doesn't look like it borrows Apple's pressure-sensitive display, which lets you press and hold until the screen gently jostles to pull up more granular data. Still, this is a persistent rumor, and one we also heard about the Galaxy S7 (it didn't happen).
Iris scanner for real this time
We've also heard tell of an iris scanner that can unlock your phone by staring you in the eye. The iris scanner loomed large in Galaxy S4 rumors, too, but turned out to be a different feature that kept the screen from locking when you looked at it often enough. Now that Microsoft's iris-scanning "Windows Hello" feature in the Lumia 950 has made the security option a reality, it's much more likely that Samsung will include a real eye scanner this time around.
Other suspected specs
5.7-inch screen
12-megapixel camera
5-megapixel front-facing camera
IP68 certified against water and dust
64GB of space expandable through a microSD card
USB Type-C port; Quick Charge 3.0
4,200mAh battery
Black, silver, blue colors
What about Android Nougat?
Notably missing from the seething rumor mill is an indication of the Note 7's operating system. Google's Android N, revealed this week to be named Android Nougat, isn't out yet and won't be until fall, so don't expect the new Note to debut with the OS. Instead, expect Android 6.0.1 Marshmallow, with an upgrade later on, at least a few months after Google's Nexus phones get a chance to show off all that Nougat can do.
Price and availability
As a rule of thumb, Samsung's prices hover on the higher end of the scale, and a stylus-packing handset like the Note goes for more than a smaller, more mainstream model like the S7. If prices hold from 2015, expect the 64GB version of the Note 7 to sashay out for roughly $800, £600 and AU$1,100. Prices will vary further by region, carrier, storage capacity and promotional deals.
Recommendation: One-Click Mobile Data Transfer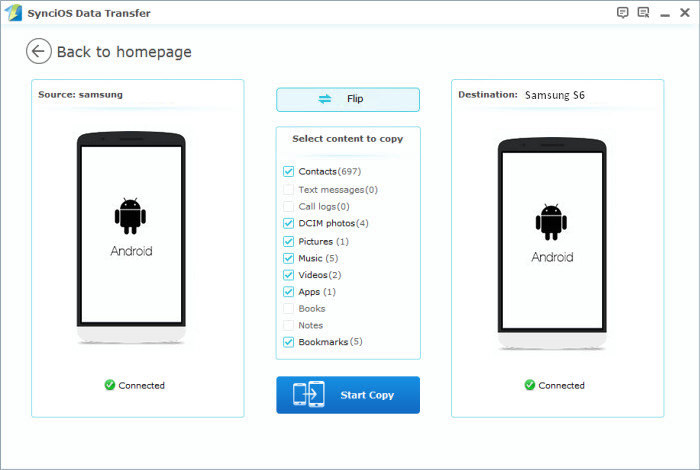 – Simple yet effective solution for transferring content between Android and iOS
Transfer contents include contacts, messages, call logs, music, photos, videos, apps, notes, bookmarks, ebooks and more.
One-Click backup Android & iOS phone data and restore in lossless quality.
Sync contents from iTunes Library to PC and iDevices /Android .
Multiple OS supported: data shift between multiple phones run Android and iOS.
Multiple brand phones supported: Apple, Samsung, HTC, Sony, MOTOROLA, LG, HUAWEI, ZTE and more.
You can follow Syncios onTwitter,Facebookfor more tips and tricks.
Source: cnet