The Finder app in OS X gives us an access to our files, folders, and drives, and helps us to keep them organized the way we want. As the time flies, you might have collected hundreds of files such as photos, videos, music on your Mac, and  you may often have a need to move files in apple finder, rename file in apple finder, view hidden files in apple finder etc. You can also use the Finder to search for items, delete files you no longer want, and more.
Here comes some useful Finder tips and tricks for you to manager files in Apple's Finder quickly and easily.
Tricks for Moving Files Around
Tip one: if you'd like to move a file back one folder in your navigation, just pick it up and hover over the Back button in the upper-left corner of your Finder window. After that, the window will jump back one step, and then you can drag and drop your file into its new path.
Note: if you haven't navigated to your current folder from anywhere, the Back button will be greyed out, and this won't work.
Tip Two:  if you want to move some files several steps back in the hierarchy of your file system, the easiest way is to turn on Finder's View> Show Path Bar option.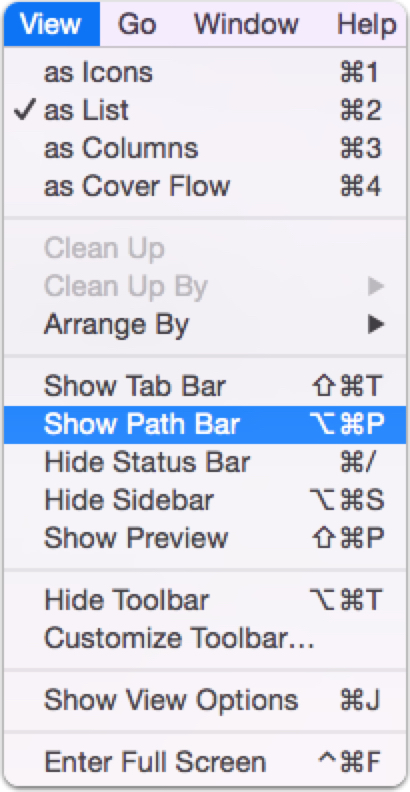 Tip Three: if you prefer keyboard shortcuts, following tips are for you. Select files you need to move and press Command-C (Edit> Copy), and then go to the location where you want to place the item and press Option-Command-V (the shortcut for Edit> Move Item Here, which is only visible if you hold down the Option key when you're looking at the Edit menu).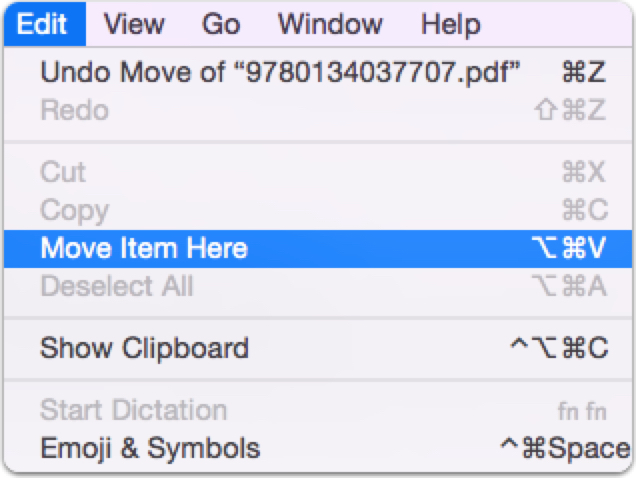 How to Rename a File or Folder in Mac OS X
Renaming a folder or file in Mac OS X is not so difficult, and there are approximately fifty million ways to do so. The most common tricks will be introduced to quickly rename any file or directory folder on the Mac.
Just click on the icon of the file/folder from the OS X Finder, and then hit the return key, then type in the new name. This is quick and simple, and likely the most traditional method of renaming on the Mac.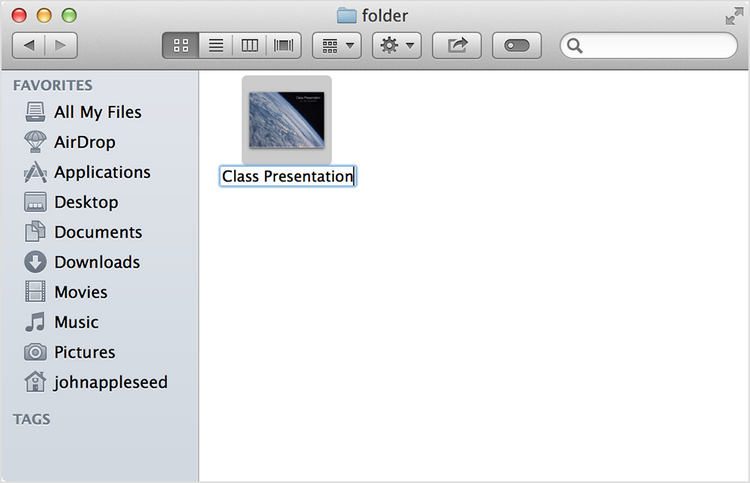 How to Show and View Hidden Files in Apple Finder
If you use OS X 10.9 Mavericks or OS X 10.10 Yosemite, follow these steps to show and view hidden files in Apple Finder:
1) Launch Terminal.
2) Copy/paste or type in the following command

3) You should see hidden files and folders in Finder now.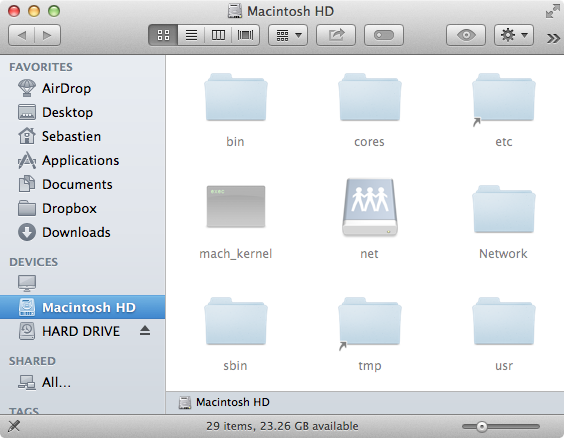 How to Delete Files in Apple's Finder You No Longer Want
Of course, your Mac offers the option to delete items. When you do not want an item any more, you can choose to delete it.  Simply select the item (or folder of items) in the Finder, then choose File > Move to Trash. The Finder then moves the item to a special folder called "Trash" so that you no longer see it. You can view items that are marked for deletion by clicking the Trash icon in the Dock.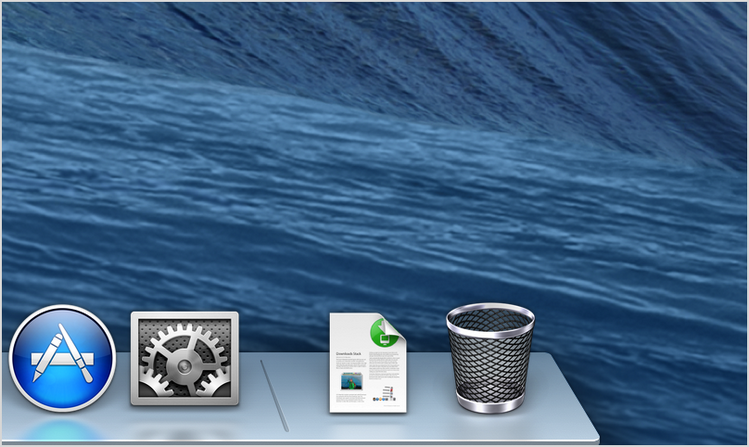 Other Useful Options in Apple's Finder:  convert files into PDFs
It is really cool that Apple's Finder has a shortcut for converting files into PDFs. If you want to save a file to PDF format to reduce the file size, you can open the file and use the active application's print functions to save it as a PDF ( just select the item in Finder and hit Command-P).
---
You can follow Syncios on Twitter, Facebook for more tips and tricks.
Recommend: do you still feel sad about losing iPhone data? Do not worry, you can try this perfect one click iPhone data recovery tool to retrieve photos, messages as well as contacts, reminders, calendars, bookmarks, videos, notes, call history other files on your iPhone, iPad or iPod Touch. Simply download and have a try.