Free iOS app Jukebox scans your Dropbox files and downloads audio tracks for your offline listening pleasure.
With free iOS app Jukebox by thedrop.club, you are able to quickly find and import the songs from my Dropbox account to your iPhone for listening when you are not able to stream music from Apple Music, Spotify or Pandora.
Jukebox is easy to operate. After installing it, it will ask for access to your Dropbox account and quickly scan your Dropbox folder for MP3 and WAV files. (You need to have the Dropbox app installed on your iPhone in order to use Jukebox.) Within seconds, it found 41 tracks in my Dropbox account.
After Jukebox completes its scan, it will present you with a list of the songs it found, and you can either import all or select which tracks you'd like to import. Unfortunately, the list shows you the title and size of each track but not artist or album information. Once you download the files, however, Jukebox shows you the artist and album of each track.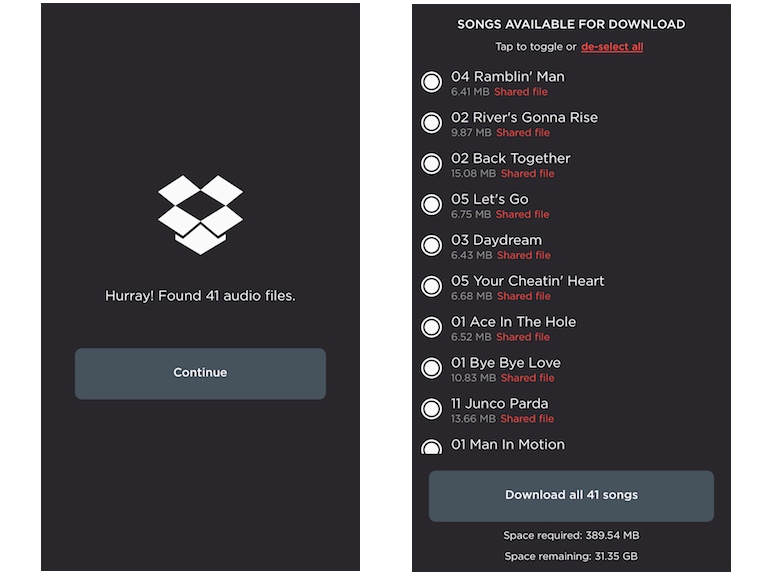 In fact, Jukebox is a simple yet effective music player. You can view by song, artist or album, and the app offers search functionality. You can also create playlists. From the Now Playing screen, you can shuffle or repeat songs. One thing the app gets wrong is it lists the tracks of an album in alphabetical order instead of the way they are actually ordered on the album.
Like any good audio app, however, Jukebox plays music when your phone is locked. And it provides music controls on the lock screen. Perhaps most importantly, the app is free and ad-free.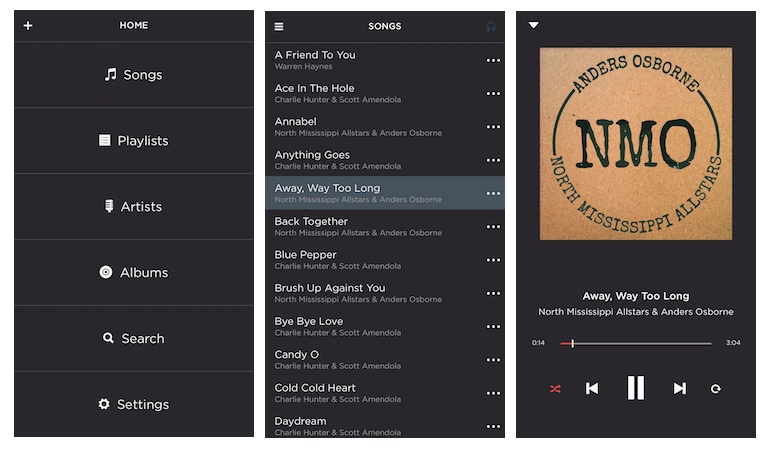 Lastly, it should be noted that Jukebox downloads only copies of your Dropbox files, leaving the originals right where they are in Dropbox.
You could, of course, delete the files from Dropbox after downloading them to your iPhone to free up some space on your Dropbox account
Reference: Cnet
Read more:
You can follow Syncios on Twitter, Facebook for more tips and tricks.