Nexus 5X is getting compared to the iPhone 6s in the latest review from PhoneArena and it's very interesting to look at the results. Google's flagship device was known for its poor battery life so its successor is expected to pick up on that, but there's more to this comparison than hardware.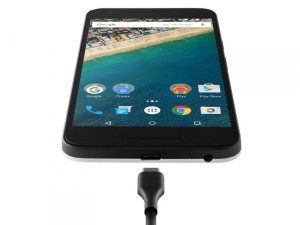 Before taking a look at some specifications it's worth taking a look at the OS too. Nexus 5X comes with Android 6.0 Marshmallow out of the box whereas the iPhone 6s comes with iOS 9. Both of these operating systems have some really powerful battery life enhancements like Low Power Mode or Doze Mode and what have you. Now users running Marshmallow and iOS 9 have reported increased battery life span than users running Android Lollipop and iOS 8.4.1 which is why you should keep this in mind, because software is just as important as hardware. Now on to the hardware part, Google's Nexus 5X packs a 2,700mAh battery unit as opposed to the iPhone 6s' 2,300mAh battery. It's worth taking note of the Nexus 5X's far bigger display which consumes a lot more power.
Apple iPhone 6s vs Google Nexus 5x Battery Life
So which battery lasts longer? The Nexus 5X has a score of 4 hours and 50 minutes and this is actually rather disappointing  if you'll take a look at the iPhone 6s which scored 8 hours and 15 minutes. Apple's flagship device scored more than the Samsung Galaxy S6 and the Nexus 6P too which is actually really surprising, but it does show that Apple has put in some effort into ensuring a stable battery life for its iPhone 6s device.
Read more: How to Transfer Data from Moto Nexus 6 to iPhone 6/iPhone 6 Plus
---
Recommend: If you finally got a new iPhone 6s or Plus and need to copy data from old Nexus to the new iPhone, Syncios Android to iPhone Data Transfer could help you.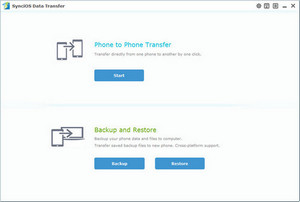 Syncios Android to iPhone Data Transfer enables you to move or transfer your photos, music, documents, contacts, ebooks, videos and more from your Android phone to iPhone.
Besides, this phone data transfer tool can support backuping phone data and restore in lossless quality.
Simply free download this Android to iOS data transfer tool to have a try!