Possibily the biggest update since Apple released iTunes 12, patch 12.1 delivers a useful notifcations widget that makes it easier to control the player and puts consumers a step closer to the checkout menu.
Version 12.1 of iTunes weighs about 212 MB and is available through the Mac update store.
The Notifications widget
The widget includes playback controls that lets users navigate from playlists without having to recall the full iTunes interface.
Users can also purchase songs via iTunes Radio by clicking on the track's price in the new widget. The widget doesn't include volume control or a compacted view of songs that are in the queue.
To add the notification widget, which is only available on OS X, users need to launch the Notification Center and then click on the "edit" button and then click on the plus sign next to iTunes.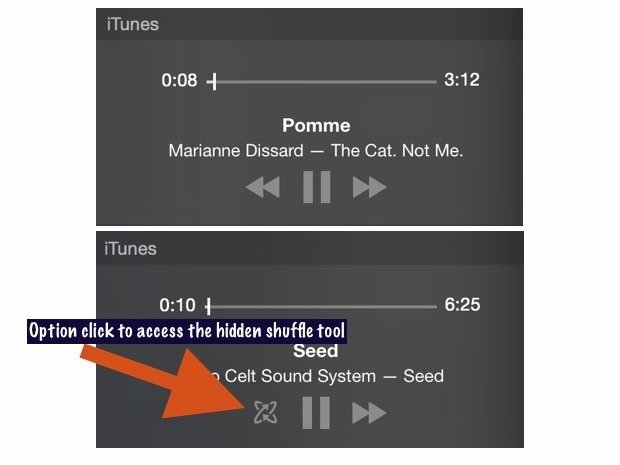 Along with the widget, Apple also released performance enhancements in iTunes' latest patch.
The iTunes update comes on the heels of another patch to iOS 8, bringing the version up to iOS 8.1.3. And while the patch addresses some storage issues, users are still complaining some of the mobile OS' lingering issues have survived another packet of fixes from Apple.
Most of the issues with iOS 8 have plagued iPhone 5 and earlier, with users being annoyed by issues with Wi-Fi, Bluetooth, battery and calendars. But support for legacy Apple products isn't the only trouble the iOS is encountering.
As pointed out by The Register, Rene Winkelmeyer, head of development at midpoints GmbH, has some harsh criticism of Outlook for iOS. Winkelmeyer says Outlook for iOS simply isn't safe for the enterprise, an environment in which Apple and IBM are working to penetrate.
The app can tuck sensitive information via content services like Dropbox and One Drive and make it harder for administrators to hold individuals accountable, as it shares Exchange ID across devices. On top of that, Winklemeyer says Microsoft logs a user's credentials. He also encourages network administrators to block the app immediately.
"[The Outlook app] will break your companies security for mobile PIM access in multiple ways," says Winkelmeyer. "No matter if you're a Microsoft Exchange or IBM Notes Traveler customer. I cannot believe Microsoft has done what they've done. Even as a non-Microsoft guy I would have expected that they obey the rules of common company security rules."
You can follow Syncios on Twitter, Facebook for more tips and tricks.
Recommend: Sometimes, most of you will feel it very hard to manage your iDevice music, photos, videos etc. via iTunes, this SynciOS free iDevice file transfer will help you. Just download and have a try.


Learn More:
I. How to fix the iOS device detection problem when you get the prompt message "Unsupported device, please try another" after upgrading iTunes to 12.1.