Jimmy Lin is back again. The high profile Taiwanese pop star and racing car driver has leaked the sharpest images yet of the iPhone 6. Lin previously posed with the iPhone 5C on his Weibo account in August, photos that proved to be legitimate when Apple officially launched the handset one month later.
As such Lin's photos are being taken very seriously, especially as his photos tie-in exactly with the high profile leaks we already know about the handset:
Metal back
Increased screen size
Rounded edges
Reduced thickness
Reduced bezel size
Retained Home button
Side mounted power button
The combination of these changes makes the iPhone 6 appear closer to the latest iPad mini than its significantly different predecessor and confirms the iPhone 6 will be Apple's most radically redesigned iPhone to date .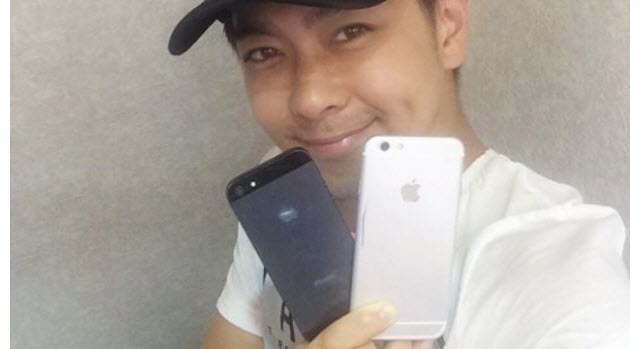 Photo via Weibo
 3.5mm Headphone Jack Remains For Now
As expected, Lin's shots also show the iPhone 6 will retain the 3.5mm headphone jack after it was revealed Apple has submitted a specification to the MFi (Made For iPhone / iPad / iPod) program to use the Lightning connector for headphones. Apple is still expected to make Lightning headphones (in close association with recent purchase Beats by Dre), but it is likely to take several generations before the company would dare to remove the 3.5mm jack completely.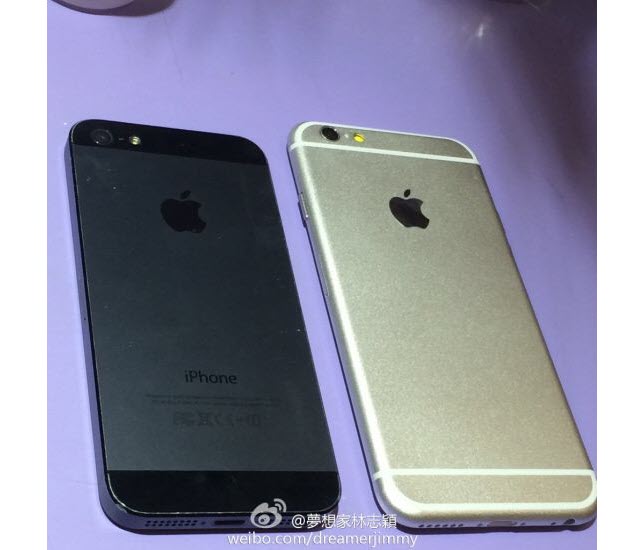 Photo via Weibo
Looking at the dimensions of the iPhone 6 against the iPhone 5S, it is also clear we are looking at the 4.7in version of the handset with a 5.5in model strongly tipped to appear later in the year.
4.7in Screen Makes Handset Significantly Longer
The 4.7in model retains the same aspect ratio as the iPhone 5S which should make enlarging apps for an anticipated 1704 x 960 resolution easier to do. That said the significantly increased height will increase concerns that the handset will no longer be the one handed device many users have spoken up for as Android phones get ever larger.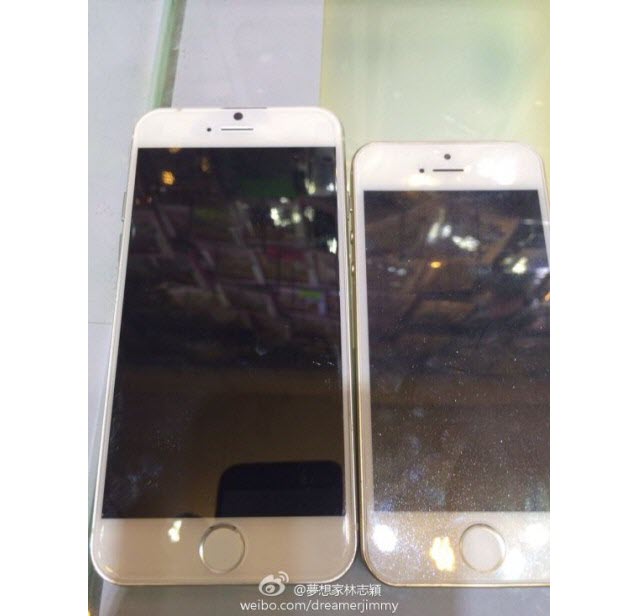 Photo via Weibo
 Mass Production
Needless to say the images Lin has posted may be of a pre-production model, but with the actor having previously been on the money and prepared to put himself in the photos it does inspire confidence.
Furthermore with millions of iPhones needing to be stockpiled in the run up to a global launch the timing would make sense for Lin to have attained a final product.
Combined with the recent leak of a multi-tasking split screen mode in iOS 8 it seems Apple still has plenty of major announcements in store for 2014.