iOS 9.3 is now officially available on the iPhone, iPad and iPod touch. The update brings some interesting features. Rest assured, however, for we Android users can reap the benefits, too. Here's how to get the iOS 9.3 features on your smartphone now.
The Night Shift feature
Night Shift applies a filter to the screen to reduce eye fatigue. It works by reducing a portion of the blue light emitted by the screen. Blue light negatively impacts sleep by disrupting the production of melatonin, a sleep hormone.
This feature has been available to Android users for years through a variety of apps in the Google Play Store. Bluelight filter is one example. It has the same features as its counterpart on iOS, plus additional options like selecting from seven color filters available, shortcuts that can be added to the home screen, a widget and scheduled activation times. There's also Twilight, and recently f.lux joined the Android screen-dimming brigade.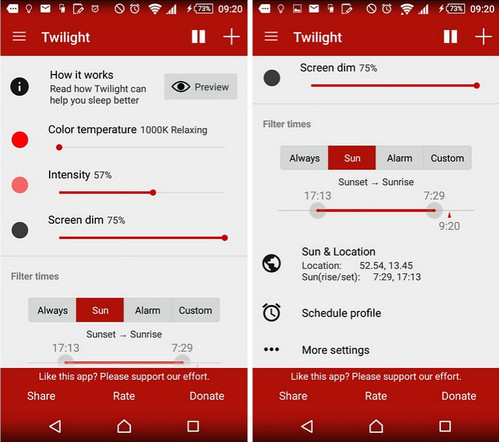 Lock notes
iOS now offers the ability to lock notes that you create. This security can be added either by code or by fingerprint. But there are also many note-taking Android applications that provide this functionality already.
This is the case, for example, on ColorNote. Just enter a password to secure your notes and all is well in the world.
Also: How to Backup iPhone Notes in 3 Different Ways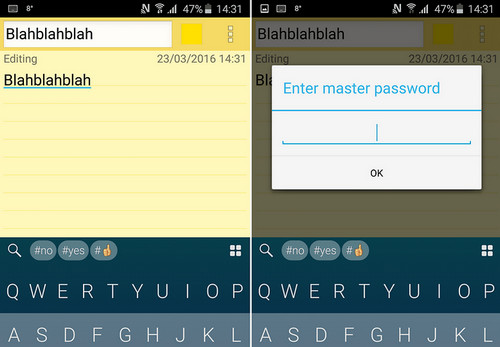 CarPlay and Apple Music
With iOS 9.3, it is finally possible to use Apple Music, Apple's music streaming service, with CarPlay. Android already offers this feature with Android Auto, which lets you listen to Google Play Music, Spotify or Deezer in your car.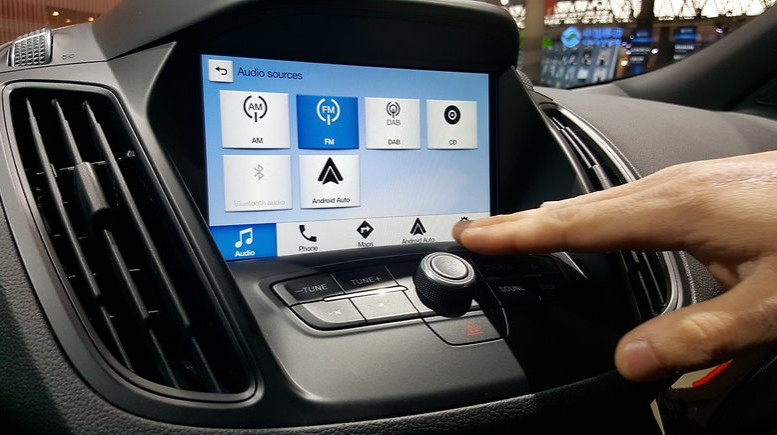 Multiple accounts on tablets
Apple finally brings multi-user mode to its iPads. However, Apple is only making it available to iPads being used for educational purposes. It enables students to log in on multiple tablets and retain their apps and data. Home users will be unable to access this feature.
This feature has been available on Android for years (since Android 4.2 Jelly Bean, to be exact). Two types of accounts are available: the limited profile and user account. The first, as the name suggests is useful when you want to provide limited access to your tablet. Particularly suitable for children, it allows you to set only certain applications to be accessible, and to keep files, photos and videos private.
What do you think of the new features of iOS 9.3?
Also: How to Sync Android 5.1 Lollipop to iOS 9
Recommendation: One-Click Mobile Data Transfer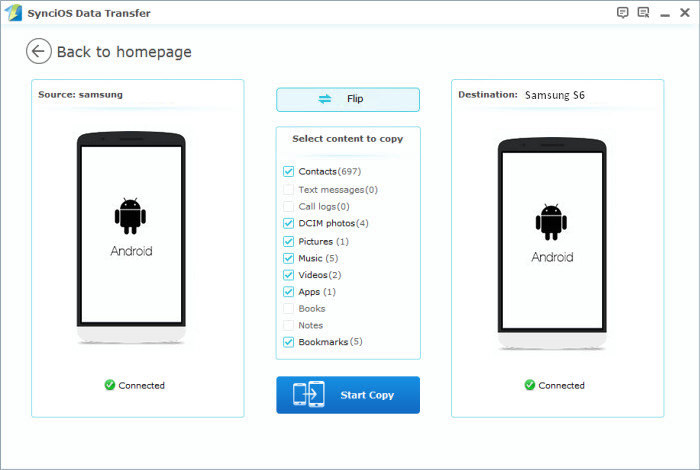 – Simple yet effective solution for transferring content between Android and iOS
Transfer contents include contacts, messages, call logs, music, photos, videos, apps, notes, bookmarks, ebooks and more.
One-Click backup Android & iOS phone data and restore in lossless quality.
Sync contents from iTunes Library to PC and iDevices /Android .
Multiple OS supported: data shift between multiple phones run Android and iOS.
Multiple brand phones supported: Apple, Samsung, HTC, Sony, MOTOROLA, LG, HUAWEI, ZTE and more.
You can follow Syncios onTwitter,Facebookfor more tips and tricks.
Source: androidpit