As days pass, more cool Winterboard themes for iOS 7 keep showing up. The interest in creating new icon packs and themes for iPhones and iPad never wades.
Elite 7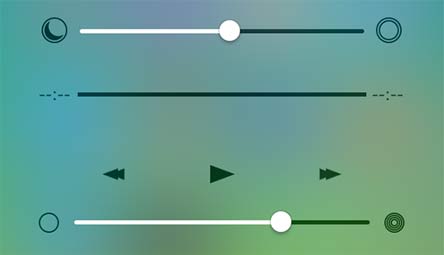 The Elite 7 is actually a complete rethink of iOS 7 that sticks to minimalism. While most Winterboard themes affect just the app icon (some go to the extent of affecting app icon shape), Elite 7 takes a novel approach: it touches almost every aspect of iOS 7, most notably the glyphs (iconography).
The extent to which the theme affects the elements is amazing. Elite 7 customizes the icons within the control center, in the keyboard, in the control buttons within apps and more. The app icon theme itself pales in comparison to the iconography of the UI elements.
How to Get Elite 7: Elite 7 is not yet available on Cydia. But you can get the theme through a subscription (one-time) here.  Once you subscribe, you will receive instructions about the repo to be added (which has the theme files).
Clarity for iOS 7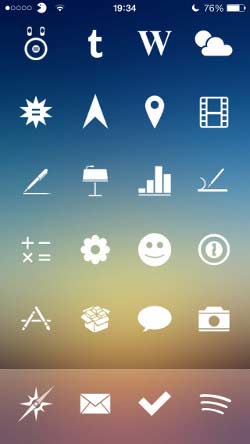 Clarity is not exactly our favorite theme but with the right modifications, you can make use of the theme to create stunning interfaces. Clarity comes with a white icon set, with not many interesting points to note.
But it's how you use it that makes all the difference. Clarity looks stunning on a minimalist, white background. On Reddit, you also find users who have modded the theme to look like this.
How to get Clarity: Clarity for iOS 7 is up on ModMyrepo for free.
Ayeris from Surenix

Surenix has been behind some of the finest design and interface works in the world of iOS. The Ayecon theme was actually one of the most-talked-about themes in iOS 6. Ayeris takes its cue from iOS 7′s design direction and builds atop Ayecon (in a way).
As was noted by many users, Ayeris isn't a radically new theme that makes jaws drop. It is in fact a very subtle theme and if you don't look hard, it would seem just like the stock iOS 7 theme. Nevertheless, there are certain changes that make it worthwhile.
How to Get Ayeris: Surenix hasn't released Ayeris yet. It is slated for Feb 21st, 2014.
Party' Flat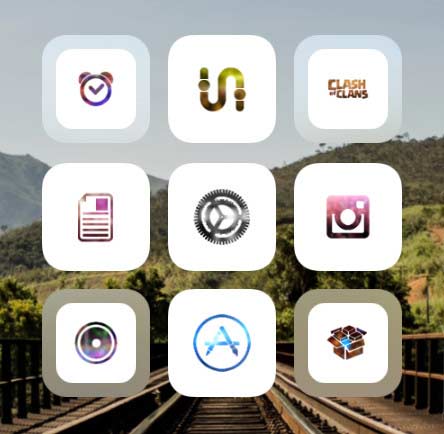 Although I'm not much impressed by the icon set, Party' Flat might interest you for its simplicity, and a slightly-funky color theme. Party' Flat takes its cue from party-mode – wild colors dancing off the floor and a general darkness prevalent in the setup. Incidentally, the theme works good.
How to get Party' Flat: The developer has stated an ETA of 2-3 days for the theme to release on BigBoss.
Which one do you like best?
Learn more:
How to jailbreak iOS 7 using Evasi0n7
10 must-have new Cydia tweaks for iOS 7
A List of iOS 7 Compatible Jailbreak Tweaks for iPhone 5S And Other 64-Bit Devices