Windows 10 is now available worldwide, which is an entirely new version of the veteran Windows operating system – a version that is make-or-break for Microsoft. It's the best Windows ever. The new OS combines the best bits of old and new Windows features into a cohesive package, while correcting nearly all of the missteps of Windows 8. The upgrade process is mostly painless, and free for most Windows 7 and 8 users.
Microsoft intended to apply Windows system to all platforms. That's why Windows 10 is no longer just an operating system for 32 and 64-bit PCs. It will also run on the ARM platform for smaller tablets and smartphones. Windows 10 is going to run on phones – it's the new version of Windows Phone, but it's not that clear whether Microsoft will brand new Windows Phones as 'Windows 10' or not.
Almost in the same month, Anvsoft, a professional multimedia and mobile solution provider who keeps devoted to offering the best software and service to the users all around the world, released its newest version 4.3.1 on their popular iPhone/iPad/iPod Manager Tool, which can be fully compatible with iOS 9, iTunes 12 and Windows 10. It is really a great good news to you.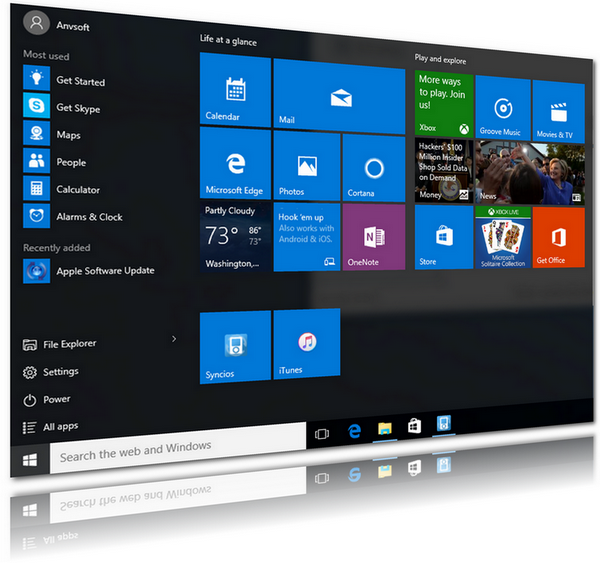 Key Features of Syncios iOS Manager on Windows 10
Transfer music between two iOS devices, between iPhone/iPad/iPod and PC;
Sync iPhone files to your Windows 10 computer & copy iPhone contents to iTunes;
Import & export Video/Photo/Ringtone/eBook between PC and iPhone;
One-Click to backup or recover iPhone Contacts, Notes, Bookmarks, Voice Memo, etc.
Manage Apps , application documents between PC and iPhone;
Create, delete and edit photo albums to your preference;
Make iPhone ringtones freely;
Add and edit playlist to manage and classify music and videos;

Share iPhone Videos and Audio to Windows 10 PC
With the Music app that comes free with Windows 10, you can play and manage all of the music from your collection, easily sync songs bought from iTunes or other services.
What's more, after installed Syncios iOS manager tool on your Windows 10 PC, you are able to transfer & copy your audio (ringtone, music & audiobooks ), videos (movie, music video & TV show ), images (photos & camera shot files), ebooks in Epub/PDF and other types of files from local hard drive to your iPhone, or sync iPhone data on Windows 10. You can also install or uninstall apps, create playlist and photo album, delete files, manage contacts, notes, voice memo, etc.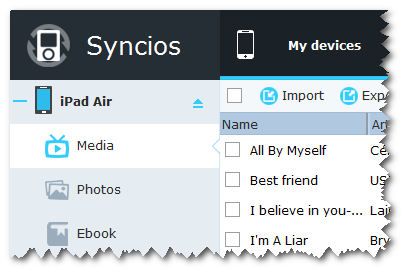 One-Click Backup Everything on Windows 10 PC
Bricking your phone might be quite hard to actually do, but wiping everything off it certainly isn't. Almost every method of phone stolen or broken, jailbreaking or resetting iPhones involves completely wiping the device data, so even if you don't make any mistakes, you are going to lose things if you don't prepare.
Therefore, doing regularly backup became more important for iOS users. With SynciOS iPhone Manager, you can backup everything you want on your Window 10 computer, of course, extract backup data to iPhone whenever you want as well.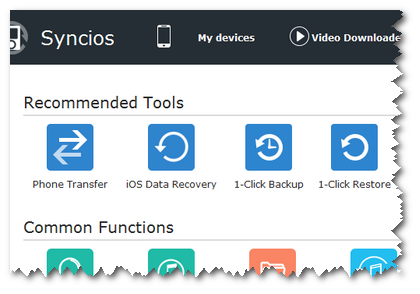 Download Oline Resource from Windows 10 to iOS Devices
Good news! You are able to get more great built-in apps when you upgrade to Windows 10 for free, which means you can easily gain more online resource such as videos, music, games, apps, books, etc. But how can you download those online resource on your iPhone, iPad or even iTouch?
Thanks to the smart files management function, it is handy for you to synchronize any Apple devices.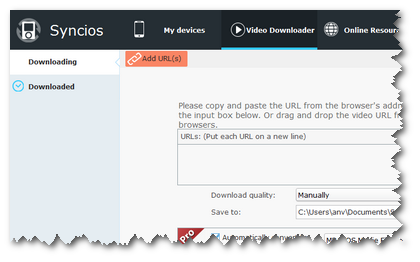 Install iPhone/iPad/iPod Manager on Windows 10 PC Now!
Syncios iOS Manger Tool offers both Pro and Free version for Windows 10 users to do data transfer, backup and restore. Now, you can download Syncios on your Windows 10 PC to manager you iPhone, iPad or iPod easily and freely.


Related Articles & Tips