It is during these earliest days of the product lifecycle, with the iPhone 6S and 6S Plus still in their relative youth, that the chatter concerning what shall come next is at its most fabulous. Since the day the new models first appeared in stores, Apple die-hards have been trawling the Internet in search of the rumors, leaks, and dubious pronouncements made by anonymous supply chain sources.
And yet Apple remains as tightlipped as ever on what the next generation holds. So, what else can one do? Predicting the future of the iPhone has become a full-time, year-round sport, and we present here a curated collection of the most intriguing gossip about Apple's next big thing.
Editors' note: This story was originally posted on December 14, 2015 and last updated on January 12, 2016.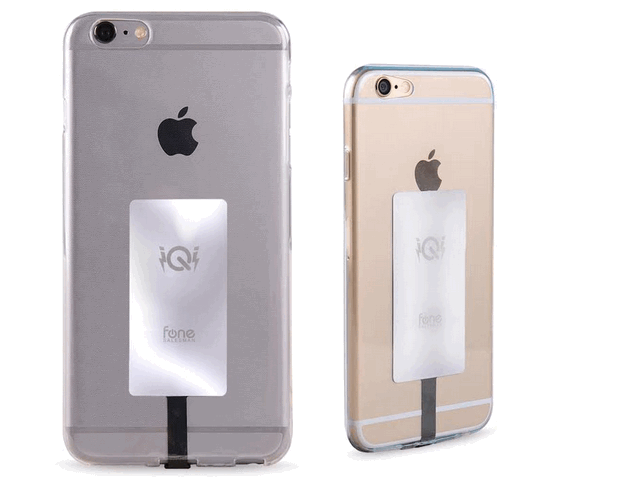 Announcement and release dates
According to Apple's traditional cadence, new iPhone models debut in the fall. The 6S and 6S Plus were unveiled on September 9 and hit store shelves on September 25, and we have every reason to expect the next major update to come around the time that kids head back to school in 2016.
Though no official invitations have been made yet, however, the company's next big event is rumored to be scheduled for March 2016. Given that the Apple Watch would be coming up on its first birthday in April 2016, it's likely that such an event would be focused on its successor. And while it's possible we could also see a new iPhone early in 2016, that would more likely be the rumored iPhone 6C — an updated small iPhone to replace the aging iPhone 5S sitting at the bottom of Apple's current lineup.
See Also: How To Backup iPhone to Windows PC without iTunes for Free
Design
For the past several years, Apple's iPhone updates have followed a predictable cycle: major design changes in even-numbered years, followed by "under the hood" tech upgrades that keep the same basic physical chassis in odd-numbered "S phone" years. For 2016, then, a total redesign is a near certainty — possibly with some dramatic innovations.
Amid rumors that the company has developed multiple iPhone 7 prototypes, Mark Gurman at 9to5mac.com reports that Apple is experimenting with three different handset designs including a "completely new, thinner look," and a "backup" design that's similar to the iPhone 6S.
Given the regularity with which folks drop phones in toilets and other bodies of water, could Apple develop a water-resistant or waterproof chassis? (By the way, here's what to do when it inevitably happens to you.) Other manufacturers have already gone there, of course: Samsung with the Galaxy S5, Sony with its Z5 Premium, and Motorola, with its entry-level Moto G. Still, the fact that Samsung did not make the Galaxy S6 waterproof suggests that it's not a critical feature for most consumers.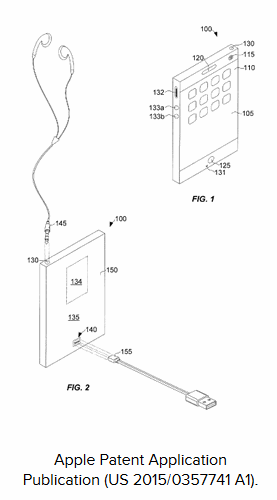 That noted, Business Insider reports that Apple has filed for a new waterproofing-related patent. Titled "Electronic Device with Hidden Connector," the application suggests that ports could be covered with a "self-healing elastomer." According to the patent description, iPhone ports equipped with this technology would be covered with membranes, which could be penetrated by a headphone or USB connector, for example, and which would seal back up once the connector is withdrawn.
Building on this narrative, 9to5mac.com has reported that Apple is developing a new set of Bluetooth earphones that could be introduced simultaneously with the iPhone 7. The fruit of the company's acquisition of Beats Electronics, the new earphones, potentially called "AirPods," are rumored to be completely wireless, similar to the Motorola Hint.
One of the more interesting iPhone 7 predictions involves a move away from the physical home button. As CNET reported earlier, recent iPhone innovations — specifically the pressure-sensitive 3D Touch screen and increasing always-on hands-free functionality of Siri — have diminished the need for it, and that a buttonless iPhone would be a natural move for a company with such a strong preference for clean lines and simple design. That would also allow the large top and bottom bezels to shrink, effectively allowing Apple to squeeze a larger screen into the same size body. The trick, of course, would be keeping the all-important Touch ID fingerprint sensor somehow integrated into the device.
Note that the melodramatic iPhone 7 "leaked concept" video in circulation on social media has been flagged as a fake. The video shows a cleansuit-clad employee, ostensibly of Foxconn, one of Apple's longtime suppliers, handling a home button-less iPhone 7 until, offscreen, someone shouts, "Hey!" Nice try, folks.
Display
There is a particularly durable rumor about a sapphire display, which would offer a higher degree of scratch and shatter-resistance than the current models' Gorilla Glass. In fact, the higher-end Apple Watch models have sapphire displays — as well as OLED technology that provides best-in-class black levels, contrast, and colors on a growing assortment of smartphones (including the Samsung Galaxy S6).
Apple uses LED backlit LCD technology for the current iPhones' Retina displays, and there has been speculation that Apple will eventually switch to OLED displays, but not until 2018. So, this would likely debut on whatever model succeeds the iPhone 7.
Connections
One of the most most widely speculated upon topics to date involves the connectivity standards the iPhone 7 will support. Rumor has it that Apple may potentially omit the 3.5mm headphone jack, a standard on every preceding iPhone, in favor of an all-in-one Lightning connector. This would accommodate a thinner chassis — perhaps shaving off as much as one millimeter. And there is fact to support this thesis: Philips showed off Lightning-only headphones earlier in 2015, though they apparently have yet to be released.
How about swapping out Lightning for USB Type-C? Despite its growing ubiquity as the standard for other smartphones, tablets and PCs, it feels unlikely. Yes, Apple made USB-C the only connector in its 2015 MacBook revamp, but the company has elsewhere doubled-down on Lightning in the past year, adding it to new Mac accessories, Beats speakers, the iPad Pro's Pencil accessory and the new iPhone Smart Battery Case.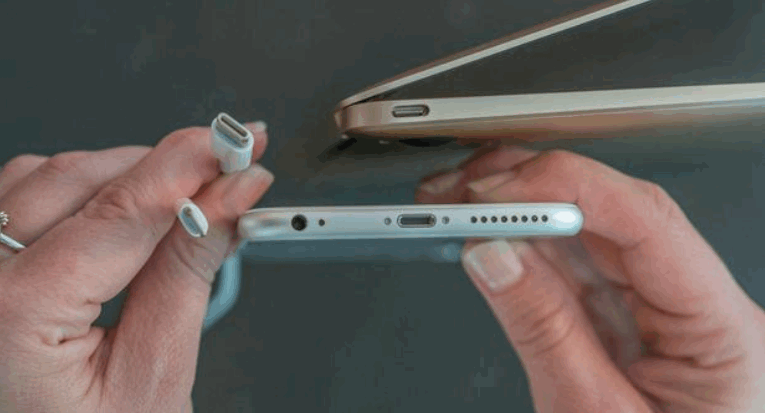 The iPhone 6S and 6S Plus both come equipped with NFC to enable the contactless Apple Pay system. And yet Apple has yet to support the tap-to-pair capability of other NFC-enabled smartphones, which allow a user to tap a headphone or speaker to pair via Bluetooth. There was chatter about the possibility of enhanced NFC support in iOS 9, but it did not come to pass. Perhaps with the next generation.
Components
The iPhone 6S is a red-hot performer, showing off the improved speed of its new A9, 64-bit dual-core processor, enhanced Wi-Fi antennas, and faster Touch ID sensor. And as each successive iPhone generation is expected to deliver improved speed, we expect to see an A10 chip powering the iPhone 7. Likewise, just as the 6S and 6S Plus got a bump in RAM from 1GB to 2GB, it's not unreasonable to expect to see an iPhone 7 that comes equipped with 4GB of RAM.
In 2014, Apple doubled the top tow tiers of the iPhone from 32GB to 64GB and 64GB to 128GB, but kept pricing the same. (The entry-level model remained at 16GB.) The company kept the same capacities for its 2015 line. Will it finally offer 32GB on the baseline model? Anything's possible, but getting customers to pay up for the 64GB model may be too much of a profit incentive to give up.
Related to the waterproofing rumors summarized above, the Commercial Times (via DigiTimes) reports that the iPhone 7 will contain "new compound materials" that will help hide the antenna, which is currently housed in bands on the back of phone.
Camera
Many sources reported that there would be a significant step up in quality with the iPhone 6S's camera. A 10-megapixel camera and a two-lens DSLR-style camera were presented as two distinct possibilities.
And though the 6S upped the standard iPhone's game with a much improved front-facing camera, only the 6S Plus features optical image stability capabilities that deliver higher quality photos and video in low light environments. Perhaps we will see this enhanced feature trickle down to the non-Plus model with the iPhone 7.
Source: Cnet
Recommendation: Manage iPhone/iPad/iPod without using iTunes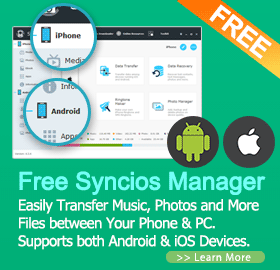 Support to transfer, edit, backup, manage, view iOS & Android mobile data: Music, videos, photos, apps, ebooks, contacts, messages and more.
Download videos from 100+ video sharing sites up to 4K HD video quality and transfer to iPad/iPhone/iPod/Android.
Massive free resources: videos, wallpapers, ringtones
Handy toolkit: Audio converter, video converter, ringtone maker, etc.
Free