Ahead of the public availability of the iPhone 6S and the iPhone 6S Plus this Friday, reviews of Apple's latest handsets are starting to appear online. The expectation in an odd-numbered year is for an 'S' handset that is a refinement on the previous year's model and 2015 is no exception. That said, the 6S and 6S Plus bring with them enough new features to help the two smartphones stand out, namely the 3D Touch interface, the improved camera, and the increase in hardware specifications.
Ahead of Forbes' review of the handsets, what do the rest of the geekerati think of Apple's latest generation of the iPhone?
3D Touch Opens Up New Avenues Of UI
Let's start with the most obvious change, the addition of 3D Touch. Now that different levels of pressure can activate different actions, will iOS 9 become swamped with options? Far from it. iOS 9 has to stay relatively flat to accommodate older hardware lacking the 3D layer. This has implications for 3D Touch and what it can accomplish. In short it is not about adding extra options, but adding extra previews for better navigation.
"Here's one thing that I think it's important to state: 3D Touch is not the new right-click.
I have a feeling that this is going to be the easy comparison and the early chatter about it by people who haven't even tried it is already leaning that way. I can't stress enough that this is not accurate. Right-click is about adding actions and complexity, a 3D Touch shortcut is about taking away actions and reducing complexity.
…This is one of the big things that 3D Touch does, it eases the fear of handling actionable items. It allows you to retain your context while adding something to your calendar, peeking at an email or sneaking a look at a link to see if you really want to read it."
Improved Pictures And Video
Lance Ulanoff takes a closer look at the changes to the iPhone camera for Mashable, with a larger 12 megapixel sensor and f2.2 lens. Here the iPhone 6S Plus has an advantage as it retains the optical image stabilisation for taking pictures which is not available on the smaller 6S.
As I tested the iPhone 6S Plus, I often took the same photo with its predecessor, the iPhone 6 Plus. Immediately I noticed that the images from the newer camera looked somewhat less saturated. Initially, this disappointed me, but the more I looked the more I realized that the resulting images better reflected real life.

When I compared the photos to those taken with the Samsung Galaxy S6 Edge+, I noticed a similar tendency on the Samsung side to over-enrich images or lose some of the steps between hues. I'm not saying photos from the Samsung phone don't look good. They do, but I prefer the results from the iPhone 6S Plus.
OIS is now available for video recording – and video on the 6S Plus can go all the way up to 4K resolution.
"One reason the iPhone 6S Plus captures such good 4K video is that the phone applies video stabilization, which somehow manages to maintain virtually all of the detail. Apple also updated the free iMovie app so you can edit these 4K movies. On. An. iPhone."
As well as the software updates to edit images and video, Apple has also included 'Live Photos'. This takes a short burst of video as you take a picture to add context and aide memory as you browse through the gallery. It does take up more space (which puts even more strain on the 16 GB base storage) and has been seen before on other platforms, but it is certainly catching the attention of a number of reviewers, including Rhiannon Williams at The Telegraph.
"Lumia owners will moan that it's not exactly an innovative facet of the new handset, given that they've been able to shoot near-identical moving pictures for a couple of years now through Microsoft's Living Images app. But Apple has refined the process and fully integrated it into the camera's functionality instead of eliminating it to an app, and the fact you can set your own Live Photos as your lock screen wallpaper is a nice touch."
Changes Under The Hood
And then there's the increase in hardware. Beyond increasing the number on the 'A' chipset, Apple is reluctant to go beyond storage size in terms of specifications. Which doesn't stop everyone working out what's going on once they have the handsets in front of them. That the A9 chip is faster than the A8 in the iPhone 6 is not news… in terms of day-to-day operation I suspect the jump to 2 GB of RAM (finally) will have a bigger impact.
"Apple loves to tout how insanely fast and powerful its A-line of chips has become, and the A9 in the iPhone 6S is no exception. Apple says it's up to twice as fast as the A8 in the iPhone 6, and it's obviously the fastest iPhone I've ever used. Apple won't confirm a specific increase in RAM, but the reported boost from 1GB to 2GB is pretty obvious once you start using the thing. Web pages in Safari reload less often, apps switch a little faster, and the entire phone feels lighter on its feet. Even TouchID has been improved for faster recognition — it's fast enough to recognize your fingerprint and unlock the phone in just about the time it takes to click the home button and wake the phone up, which means it's almost invisible if you get the motion down just right."
Battery life is always going to be an issue, and first reviews will always struggle to pin down anything beyond a broad answer while the battery chemistry settles down and a few charging cycles have been put into a smartphone. From early reports the iPhone 6S makes it through a 'normal' working day with around twenty percent charge left over, while the iPhone 6S Plus makes it to day two with some strategic settings choices. More on this in a few weeks time, but in the meantime:
"The 4.7-inch 6s will get you through the day, but you'll struggle to make it til bedtime with moderate to heavy use. And it seemed to drain even faster than my 6 when I used the new processor-intensive camera features like Live Photos. The bigger 5.5-inch 6s Plus lasted longer and is the best choice if you're a heavy user and want some juice left over at the end of the day. (Of course, battery life on any smartphone generally degrades over time.)
Still, there is no battery improvement over last year's iPhone 6 models. In our grueling test, which loops a series of websites with brightness set at around 65%, I found the 6s and 6s Plus get no more—but also no less—battery life than their predecessors."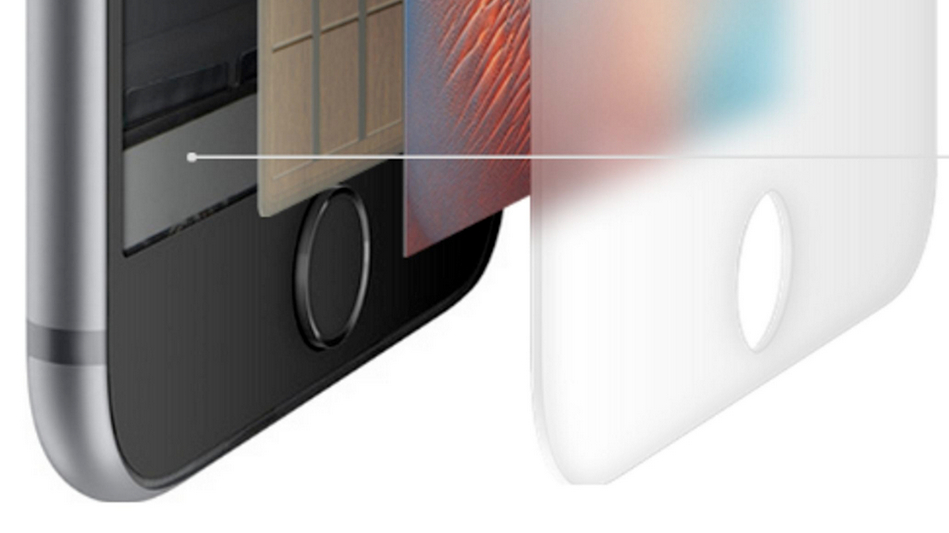 Reference: Forbes
Read More:
How to Copy Everything from Old Android Phones to new iPhone 6S/Plus
How to Copy Everything from Old iPad to new iPad Pro
You can follow Syncios on Twitter, Facebook for more tips and tricks.
Recommend: if you would like to backup your iPhone/iPad/iPod Touch data to the PC, just go here to learn more. Simply download the free version and have a try, it can transfer data between iOS device and PC freely and easily.