Ferry Passchier, the designer we commissioned for the original designs, has rethought the design as if it was modeled after the iPhone 5c with colorful plastic backings. Passchier produced these renderings with that in mind.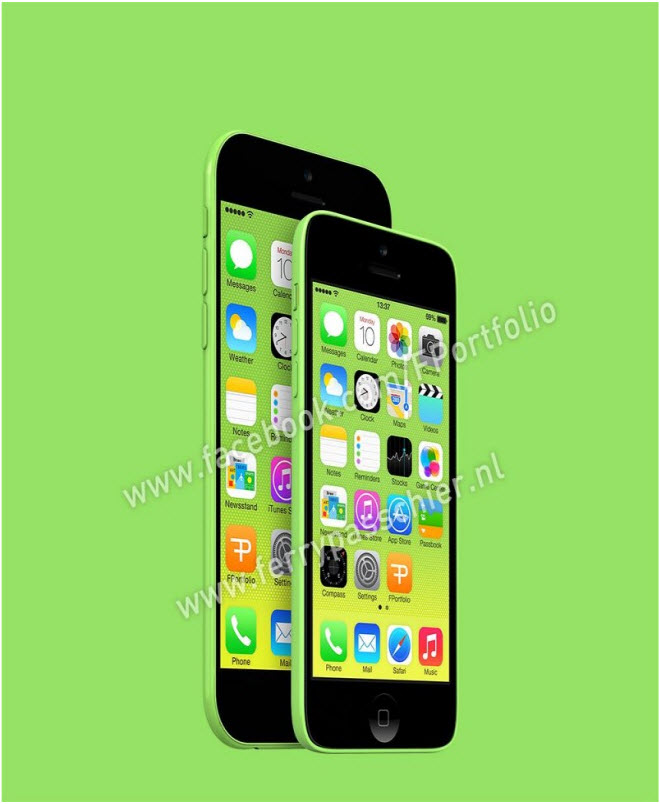 The original renderings assumed it followed Apple's aluminum design of the iPhone 5s, though an all-aluminum design would introduce issues with Apple's antenna design.
Apple is expected to release the iPhone 6 this fall, and we expect to see more design and part leaks as production starts ramping up.