iPhone 6 Predictions: All-new 4.7-inch and High-Res 5.5-inch models, A8 chip with 1GB RAM, NFC, 8-megapixel Camera with OIS and lots more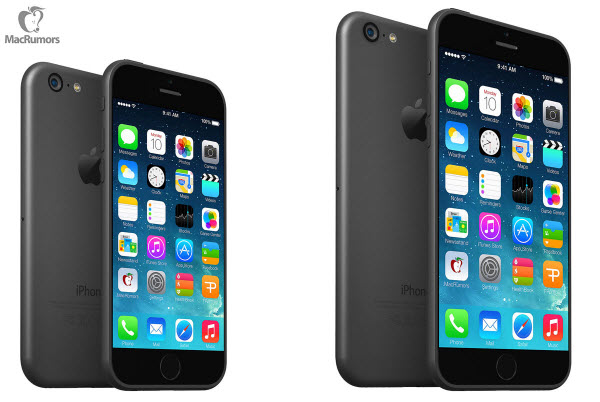 KGI Securities analyst Ming Chi-Kuo released an extensive research note outlining Apple's product roadmap for 2014.
Ming Chi-Kuo has a good track record when it comes to predicting Apple's product plans based on his supply chain sources. He had correctly predicted most of Apple's product releases last year and the entire fall lineup in 2012. So unlike other analysts, we pay attention to what he has to say.
He has made the following predictions about iPhone 6, which will be launched later this year:
He believes that all-new redesigned iPhone 6 with 4.7-inch display will come with a 1334×750 Retina display at 326 pixels per inch, while the 5.5″ will see a 1920×1080 screen at 401 ppi.
He expects the new iPhones to have the same aspect ratio as iPhone 5s, so apps won't have to be redesigned. Developers would still have to make code changes to make them compatible with the bigger screens.
iPhone 6 will be powered by the next generation A8 chip with 1GB RAM. While we expect iPhone 6 to come with A8 chip, it would be disappointing if it came with just 1GB RAM. It is quite annoying when mobile Safari reloads the webpage when you switch tabs, which is due to insufficient RAM.
He also claims that iPhone 6 will come with a bezel that is 10 to 20% narrower, which makes sense as increasing the size of the display would not increase the size of the device proportionally. It would make it easier to hold the device, at least the 4.7-inch model.
He expects iPhone 6 to feature a 8-megapixel camera and f2.2 aperture like the iPhone 5s, but could come with improvements such as optical image stabilization (OIS).
He also expects iPhone 6 to be a lot thinner than iPhone 5s. He predicts that iPhone 6 will measure 6.5-7.0 mm in thickness (iPhone 5s is 7.6 mm thick).
He also expects Apple to finally include NFC chips in iPhone 6, which would come as a surprise as we thought Apple was betting on iBeacon technology, a special Bluetooth Low Energy (BLE) profile that enables "micro-location" and ranging, that was introduced in iOS 7.
He claims that the 5.5-inch iPhone 6 to feature a larger battery with up to 70% more watt-hours than the iPhone 5s. It would be required to power the larger screen, and should be possible thanks to the additional real estate available inside the case.
He also expects Apple to use sapphire displays in the higher-end iPhone models, such as the 64GB 5.5-inch iPhone 6, as an optional upgrade. Supply constraints of the material will limit its rollout in this upcoming iPhone model. The inclusion of sapphire will make it possible to incorporate the Touch ID sensor into the screen in future iPhone models.
He also says that the Power or Sleep/Wake button on both the new models will be moved from the top to the side, so that it can be reached easily for one-handed operation on larger iPhones.
Kuo predicts the 4.7-inch iPhone 6 will launch first, with the 5.5-inch model following later in the holiday quarter. Consequently, he predicts Apple will only ship 9 million units of the 5.5-inch model and 60 million units of the 4.7-inch model.
As for other iPhone models, Kuo predicts Apple will continue to sell the iPhone 5s and the iPhone 5c as its low-cost options. The company will phase out the iPhone 4s and the iPhone 4, ending its support of the 30-pin connector in its smartphone lineup.
Kuo predictions are not too farfetched, except probably for the possibility of the new iPhones including NFC chips.
A larger screen has been a much-requested feature among iPhone users, and with so many reports especially from reputed outlets like the WSJ and analysts with a strong track record like Kuo, it seems Apple will indeed launch iPhones with bigger screens this year.