iPhone 6: 2014 iPhone
Apple is expected to unveil the 2014 iPhone, popularly dubbed iPhone 6 in September or October. Apple is widely speculated to launch iPhone 6 with a larger 4.7-inch and 5.5-inch display to compete with Android-based smartphones that usually come with larger screens.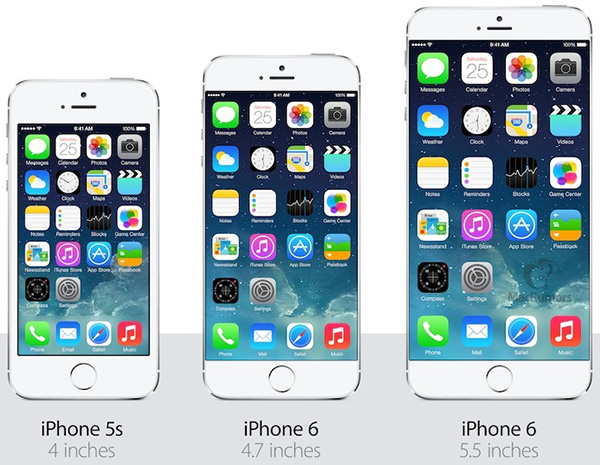 Design and Features
The eight generation iPhone is expected to sport an ultra-thin design with narrower bezel, rounded edges and durable sapphire display. iPhone 6 may be powered by Apple's new A8 processor with 1GB RAM, Touch ID fingerprint sensor, and an improved 8-megapixel camera with optical image stabalization (OIS). The iPhone 6 is expected to run iOS 8, which may feature a new apps such as Healthbook, TextEdit and Preview, improved Maps, inter-app communication capabilities and more.
Must-Read News and Rumors:
We expect lot more details to be revealed as we get closer to the event so don't forget to join our Facebook Fan page, follow us on Twitter for the latest updates.