Apple has officially released iOS 8 for download.
iOS 8 delivers a simpler, faster and more intuitive user experience with new Messages and Photos features, predictive typing for Apple's QuickType keyboard and Family Sharing. iOS 8 also includes the new Health app, giving you a clear overview of your health and fitness data and iCloud Drive, so you can store files and access them from anywhere. With more than 4,000 new APIs, iOS 8 allows developers to further customize the user experience with major extensibility features and robust frameworks such as HealthKit and HomeKit. 
After months filled with jealousy as you watched developers (and anyone else with a $99 developer account) download each new iOS 8 beta update, the wait is finally over: iOS 8 has been released to the public and is now available for download. Users with compatible iPhone, iPad and iPod touch devices can now download the final version of iOS 8, which has thankfully been stripped of all — or at least most — of the bugs that plagued early adopters over the summer as they hopped from beta to beta. Their pain is now your gain, and Apple's new feature-packed mobile software is ready for primetime.
First things first. Here is a list of every iPhone, iPad and iPod touch that is compatible with Apple's new iOS 8 software:
iPhone 5s
iPhone 5c
iPhone 5
iPhone 4s
iPod touch (fifth-generation only)
iPad Air
iPad mini
iPad mini with Retina display
iPad (third-generation and fourth-generation)
iPad 2
Do you see your device listed above? If so, you have two options for downloading and installing the iOS 8 update.
The easiest way is to download the new software as an over the air (OTA) update. On your iPhone, iPad or iPod touch, simply open the Settings app and tap General, then Software Update. Now, just follow the instructions to install iOS 8.
Alternatively, you can connect your iOS device to your Windows or Mac computer to download and install the new software through iTunes.
Of course, be sure that you back up your iOS device using iCloud or iTunes before installing iOS 8. You shouldn't lose any data during the upgrade process, but it's always better to be safe than sorry.
And last but not least, be patient. Millions upon millions of people are trying to download iOS 8 from Apple's servers right now, so things are bound to get bogged down for a while.
Before updating you should backup your device. You can backup your iPad/iPhone/iPod to PC with Syncios Transfer.
If you don't know how, here are instructions on updating to iOS 8 via Software Update.
Step One
Press to launch Settings from your SpringBoard.

Step Two
Tap General from the Settings menu.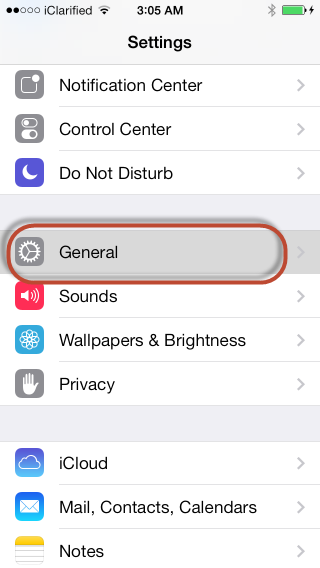 Step Three
Choose Software Update from the General menu.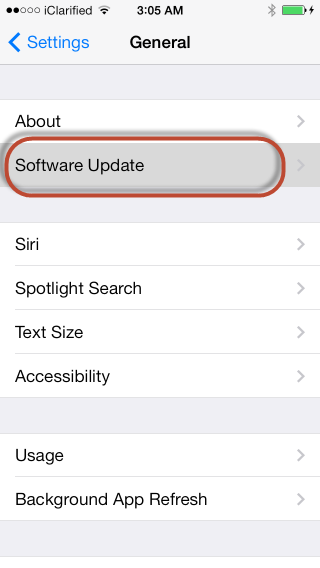 Step Four
Your device will now check for updates.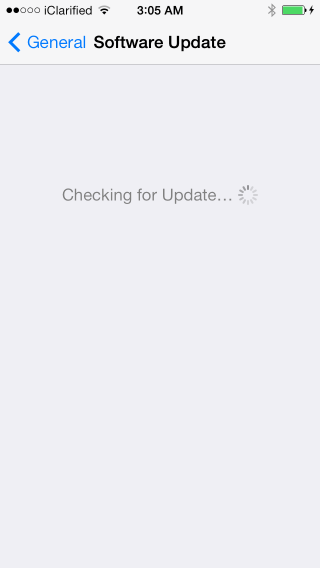 Step Five
If an update is found you can tap Download and Install to begin the upgrade process. You should make sure you have sufficient battery power left and are on Wi-Fi before continuing.
Step Six
The firmware update will be downloaded to your device and prepared.
Step Seven
Apple will begin installing the software update unless you tap the Later button to cancel it. You can also tap Install to skip the timer.
Step Eight
Your iPhone will now reboot and begin installing the latest firmware. Once complete you will be returned to your SpringBoard.
---
Recommend: You can also use Syncios to free backup old iPhone and transfer to new iPhone 6. You can also download and install apps into iPad/iPod/iPhone. There are Huge and growing collection of free games, apps, wallpapers, ringtones for iOS devices. Just simply download and have a try.
---
Reference: www.iclarified.com
You can follow Syncios on Twitter, Facebook for more tips and tricks.