Three weeks ago, Apple pushed out its current version of the iOS 8
update, iOS 8.1.2. iOS 8.1.2 is a small bug fix update but it's one that's had both a positive and negative effect on iOS 8 powered iPhones and iPads. With that in mind, we want to revisit Apple's iPhone 5 iOS 8.1.2 update three weeks after the software's release.
In September, Apple's iOS
8 update pushed out with new features and enhancements in and almost immediately, iOS 8 problems started plaguing owners of the iPhone, iPad and iPod touch. This is typical of a major iOS update and we, and many others, expected Apple to push out an iOS 8.0.1 update shortly after its arrival.
The company did just that. A few days after the iOS 8.0 release, Apple pushed out an iOS 8.0.1 update with assorted bug fixes on board. The update unfortunately did not get the intended results. While it did deliver some fixes, it also broke cellular connectivity and Touch ID for some users. These issues forced Apple to quickly go back to the drawing board and a day later, the company conjured up an iOS 8.0.2 update that tackled those problems and delivered the rest of the fixes to those that did not upgrade to iOS 8.0.1.
Despite the arrival of these two updates, complaints about iOS 8 have continued and over the past couple of months, Apple's worked hard to squash the remaining iOS 8 problems.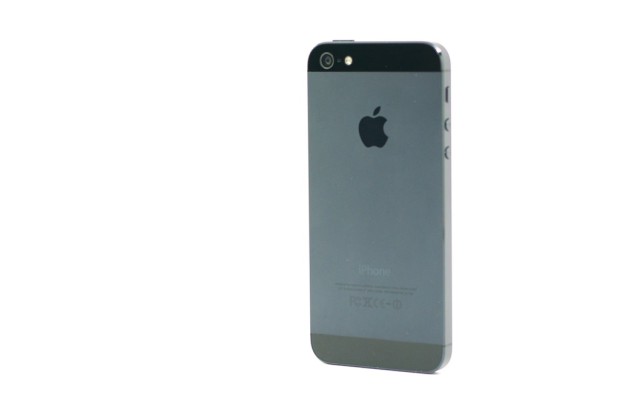 First, the company pushed out a massive iOS 8.1 bug fixer. Then, the company followed that up with an iOS 8.1.1 update that, unlike most smaller updates, went through the beta program. And then, nearly three weeks ago, Apple pushed out iOS 8.1.2, a small bug fixer aimed at countering a problem with iTunesring tones
.
We continue to get bombarded with questions about iOS 8.1.2's stability and questions about whether or not its worth installing. People still want feedback and many others want to know if it's worth the risk. I've spent a solid three weeks with the iOS 8.1.2 iPhone 5
update and today I want to relay feedback to those of you in need.
iPhone 5 iOS 8.1.2 Review: Three Weeks Later
From December 9th up to today, I've spent a ton of time with iOS 8.1.2 on iPhone
5. The iPhone 5 is no longer my daily driver but I've used it as much as humanly possible in an effort to give you iPhone 5 users feedback about your latest software update.
Before getting into this updated review and my impressions, I should note that mileage is going to vary from device to device, person to person. That is to say, I probably don't have the same apps installed and there's a chance that I use Google Chrome, play more games, and use my home screen more than you do. So, consider this a general guide as you try to decide whether iOS 8.1.2 is worth installing on your iPhone 5.
Apps
My app experience on the iPhone 5 has been pretty good. I've run into a few crashes with Chrome, Facebook and Spotify in the past three weeks but for the most part, my 50 or so applications have been pretty steady. This has been important because I've been using the device for work and during my travels for the holidays. It's been nice to see apps like Instagram, Asana, Slack, Twitter, and more perform so well, especially on a device as old as the iPhone 5.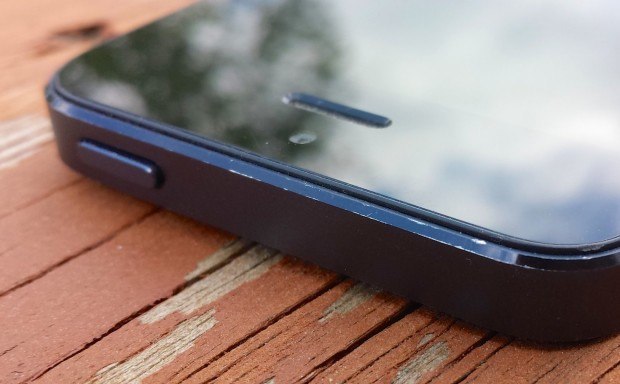 This performance doesn't come as too much of a surprise given the kind of performance I've been getting post iOS 8. Developers have ensured a smooth transition from iOS 7 to iOS 8 even on older devices. My app experience hasn't been flawless but it has been close to it and that's pretty impressive in its own right.
I highly recommend getting the latest bug fixes installed on your iPhone 5. They aren't a guaranteed fix for your app problems but there's a very good chance that they will help alleviate at least some of the issues you're seeing on iOS 8.1.2 or below.
iOS 8.1.2 Battery Life
I've owned the iPhone 5 for more than two years now so I'd like to think I have a pretty good read on battery life. So far, iOS 8.1.2 is performing quite well. I've been using a mixture of Wi-Fi and LTE on the iPhone 5, mostly Wi-Fi, and I'm still able to get about eight or so hours of use. For me, that's essentially a full day. Occasionally I'll get more than that but only when I don't touch video or make a ton of phone
calls.
In the past three weeks, I've gotten complaints about abnormal battery drain on the iPhone 5 after the iOS 8.1.2 update. I've also seen complaints appear on Apple's Discussion Forums. On the other hand, I've also heard from others who claim that their battery life is still solid after installing iOS 8.1.2. In fact, a majority of people that I've spoken to haven't seen any change.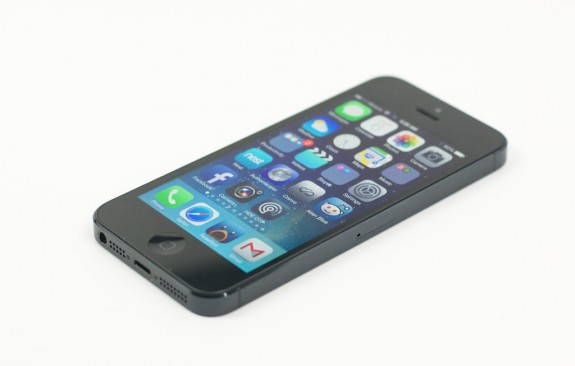 As I've noted many times in the past, iOS updates like iOS 8.1.2 aren't supposed to bring battery life problems along with them. Typically, bad battery life is caused by third-party apps or by users themselves. I've outlined a number of strategies to get better battery life inside iOS 8.1.2 and I recommend taking a look at those tips if you do run into problems after getting the update on board.
Wi-Fi, LTE & Bluetooth
All of my connections, which have all been vital over the past three weeks, are working fine. AT&T's LTE network is still as fast as it was before iOS 8.1.2. Bluetooth and Wi-Fi are both working fine. I've seen some odd problems on the iPhone 6 but at this point in time, the iPhone 5 is actually delivering a better experience.
If you do run into problems after installing the iOS 8.1.2 update, take a look at our list of possible fixes. There's no cure-all fix but there's a chance that one of the fixes listed there will help the problems you might be having with Wi-Fi, Bluetooth or cellular data.
Bugs & Issues
I still haven't run into any massive game-changing bugs with iOS 8.1.2 on board. And believe it or not, after weeks of scrounging around, I've yet to encounter any small iOS 8.1.2 bugs on the iPhone 5. I've looked far and wide and thus far, I've come up empty. Not that I am complaining. That's pretty impressive for apiece of software
that arrived more than two years after the iPhone 5's release.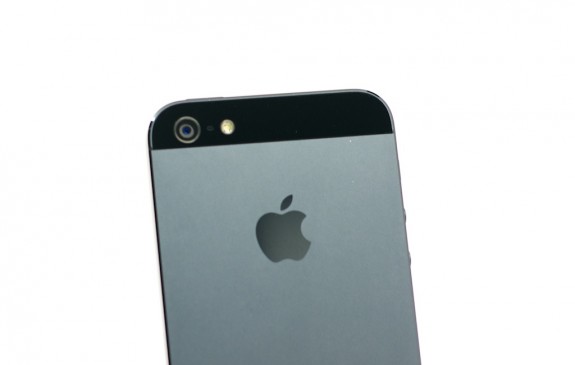 There's always a chance that I'll stumble into some problems down the road but given my overall experience with iOS 8 (very good), I'm pretty optimistic. iOS 8.1.2, from a bug perspective, is extremely stable on my iPhone 5 though I suggest gathering feedback from other iPhone 5 users. Some have encountered bugs though most are isolated problems and not widespread.
Speed
Speed has been an issue for me after the iOS 8.1.1 and iOS 8.1.2 updates and it continues to be a problem three weeks later. I am still dealing with general sluggishness on board. Moving around the home screens still drags and animations and transitions, particularly the ones associated with opening folders and apps, are jerky and slow. These were not issues with iOS 7.1.2 on board and I hope Apple's upcoming iOS 8 updates iron them out. I am not optimistic given the device's age.
These speed issues have convinced me that I made the right move when I bought the iPhone 6 back in September. I've been using the iPhone 5 a lot for work but if this was my daily driver, I'd probably have gone nuts by now or performed a factory reset. It's that bad.
Is iOS 8.1.2 for iPhone 5 Worth It?
Only if you're running into major issues on another version of iOS 8. If you're not running into any issues with iOS 8 or iOS 7 on board, you should probably stay put. iOS 8.1.2 is stable from a bug standpoint but the performance problems I, and others, have been having means that iOS 8.1.2 probably isn't worth the risk. Especially if you plan on keeping your iPhone 5 for a long while.
With iOS 8.1.3 rumored to be coming in the near future and iOS 8.2 confirmed for sometime next year, my advice is to take a wait and see approach if your experience right now is good.
Reference: Gottabemobile
You can follow Syncios on Twitter, Facebook for more tips and tricks.
Recommend: If you would like to contact from old Android Phone to new iPhone, you can try this perfect one click data transfer tool, migrate everything, including SMS, Contacts, Videos, Photos, Call logs and more from phone to phone. Simply download and have a try.