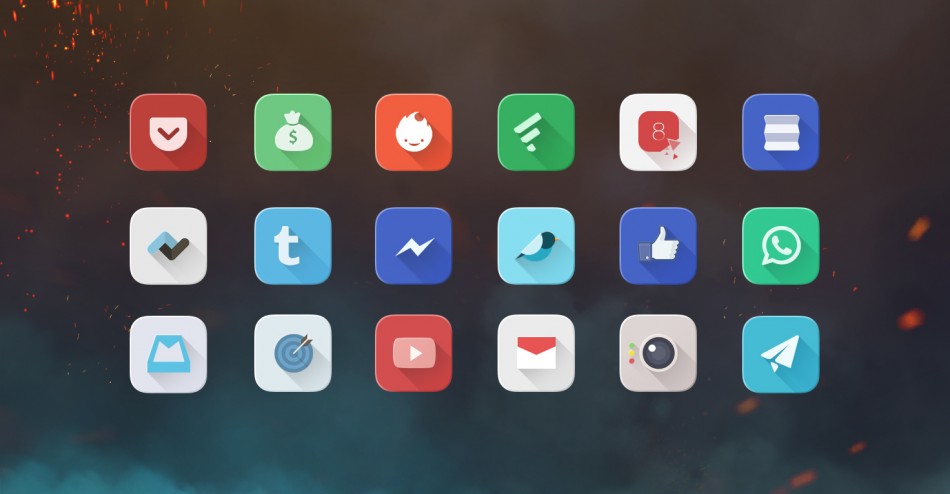 It's been a little while since I pulled together a list of newest released Winterboard themes. Though the cycle has certainly slowed down some now that the evasi0n iOS 7 jailbreak has been out a few months, still, new winterboard themes are arriving on Cydia and other private repos each week. In this article I've pulled together 10 new or updated Winterboard themes for iPhone and iPad users running an iOS 7x jailbreak. Check them out below and if there's one that strikes your fancy, please support the creator by purchasing it through Cydia or the other accepted payment method. Happy Jailbreaking!
New iOS 7 Winterboard Jailbreak Themes For iPhone and iPad
Aromy by @TheTimeLoop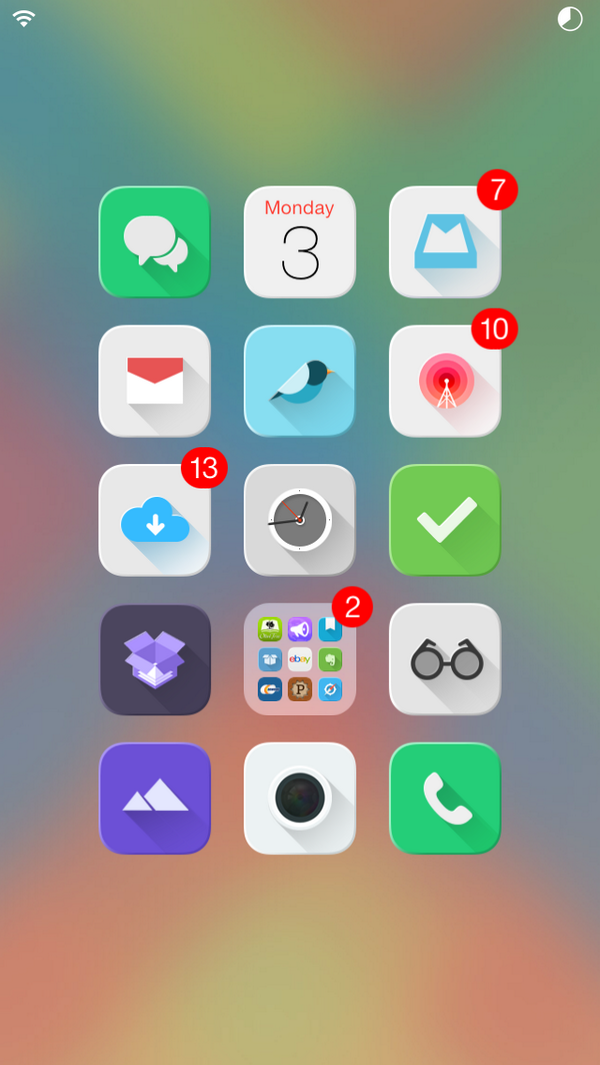 iOS 7 Winterboard Theme Aromy by @TheTimeLoop
Probably my favorite new theme to release this month is Aromy – and I can't believe I only ran across it today. This theme has over 150 icons and a lovely color scheme. Check out this new iOS 7 winterboard theme release on the MacCiti repo in the Cydia jailbreak app store for just $2.00
Claymation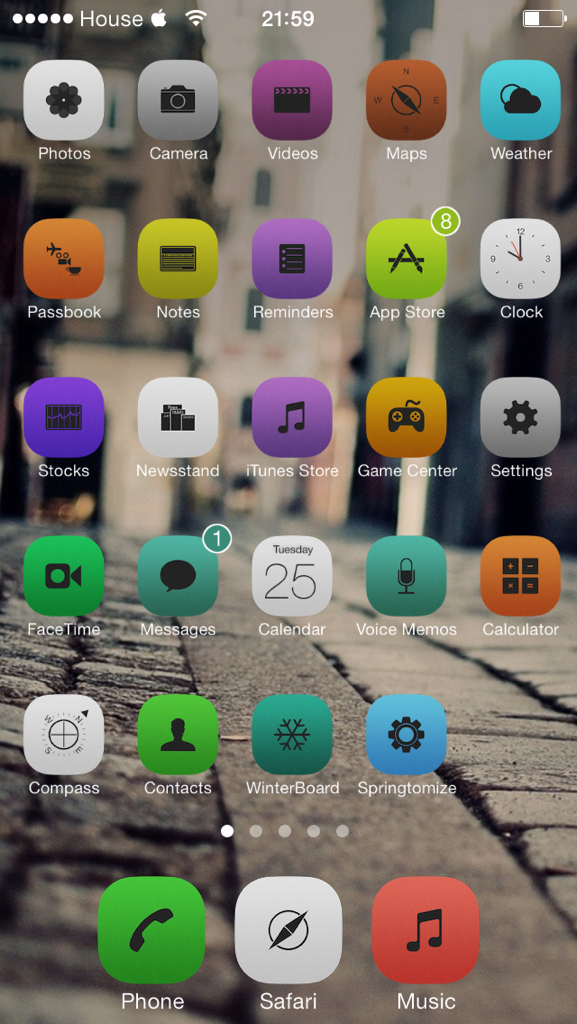 Claymation iOS 7 Jailbreak Winterboard Theme
This is a simple but colorful new iOS 7 winterboard theme released on Cydia this week that is free for the taking – though for sure donations are always welcome. Available for iPhones running iOS 7, if you like Claymation grab it today in the BigBoss repo.
WhiteOS7 by @blu3designs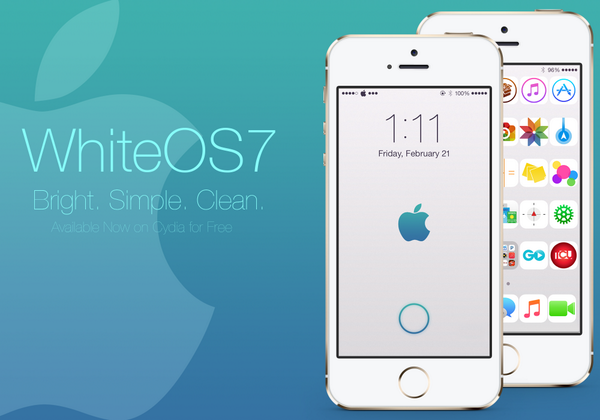 iOS 7 Jailbreak Winterboard Theme: WhiteOS7
Another freebie, this theme by @blu3designs is not a huge change from but it does brighten up a screen significantly and looks really nice against a muted, light colored wallpaper. Find this iOS 7 winterboard jailbreak theme. On the Modmyi repo now.
Primus HD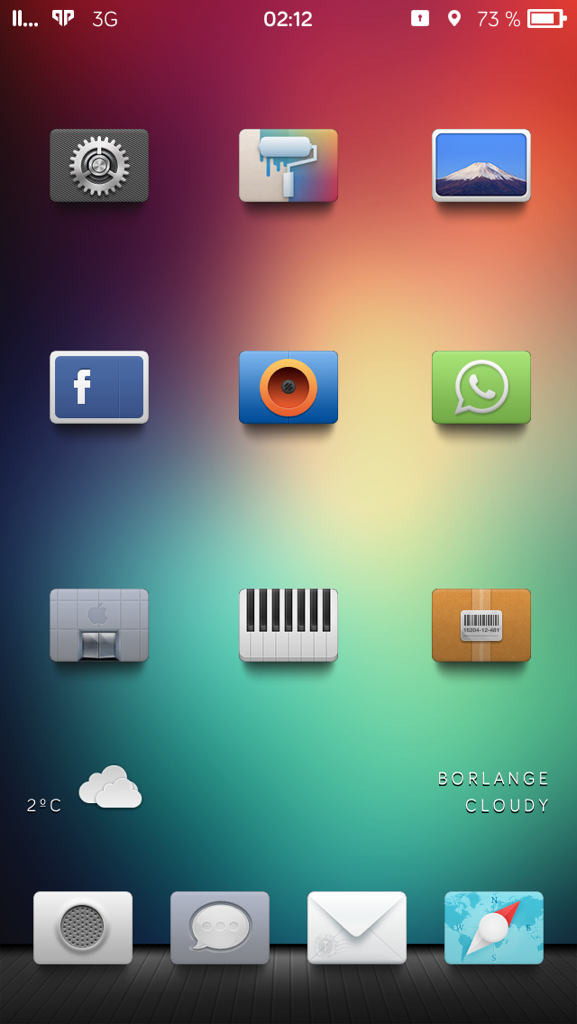 iOS 7 Jailbreak Winterboard Theme: Primus HD
So this theme is a little different than the run of the mill thing we've seen for iOS 7. This new winterboard theme turns your icons into rectangles and adds depth and details. A nice take on iOS 7, this theme is live on the Cydia jailbreak store in the MacCiti repo for $1.99. Check it out now.
iQuartz iOS 7 by ChrisGraphiX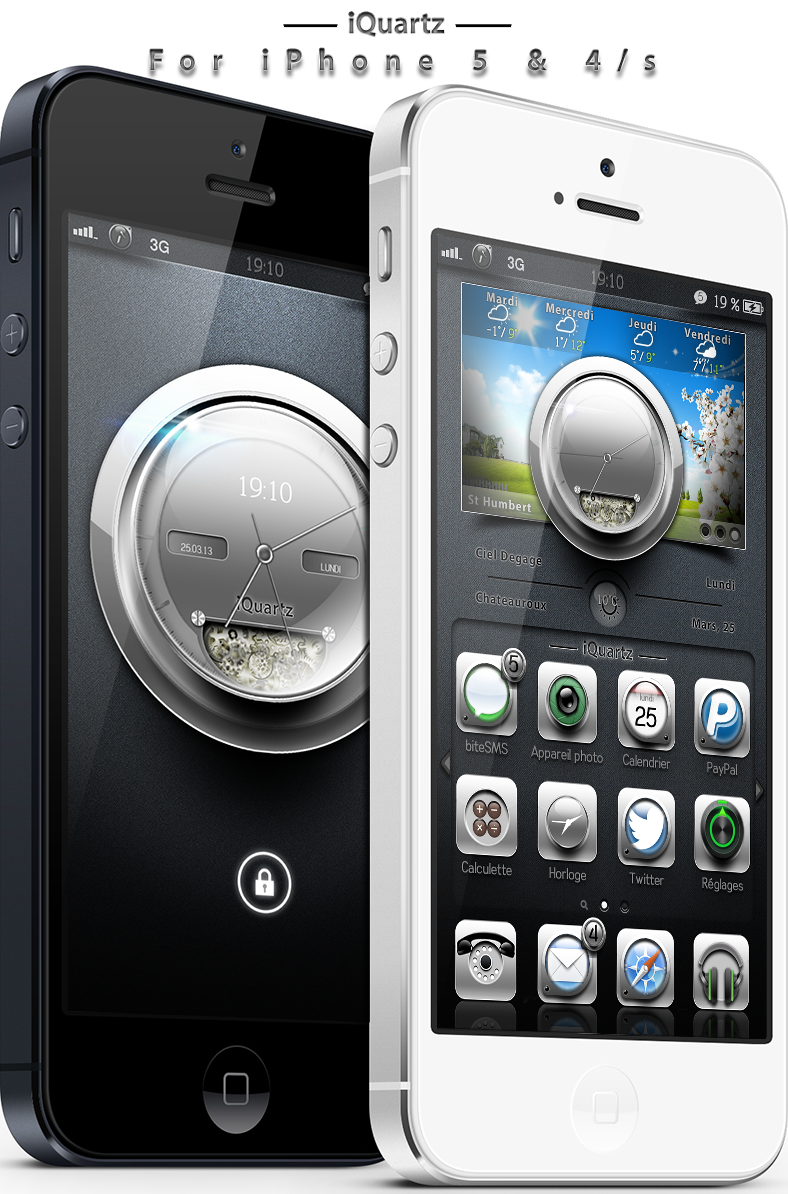 iOS 7 Jailbreak Winterboard Theme For iPhone: iQuartZ
This is an updated winterboard theme by ChrisGraphiX made for iOS 7 jailbroken devices like the iPhone 5 and 4S. Some of the features of this theme include:
 Widget Weather-Clock
 Lockscreen
 Sbsettings
 UISounds and more.
The theme requires the following components for optimal performance:
* Gridlock2 for placing icons.
* Lockscreen Clock Hide and Lockscreen DimDelay.
* Sbsettings
iQuartz iOS 7 is available now for $2.50 in the Modmyi repo on Cydia's jailbreak app store now.
iOS 7 Jailbreak Winterboard Theme: c0ncept
This new winterboard theme released by @Dark2Naruto78 in February is available for iPhone 4, 4S, iPhone 5 and 5S. The theme includes 60 icons, aIconomatic mask, folders for FolderIcon, layout for Iconoclasm, some wallpapers and a variety of colors including blue magenta, green, and red.
iSkeuos  by @iSkeuos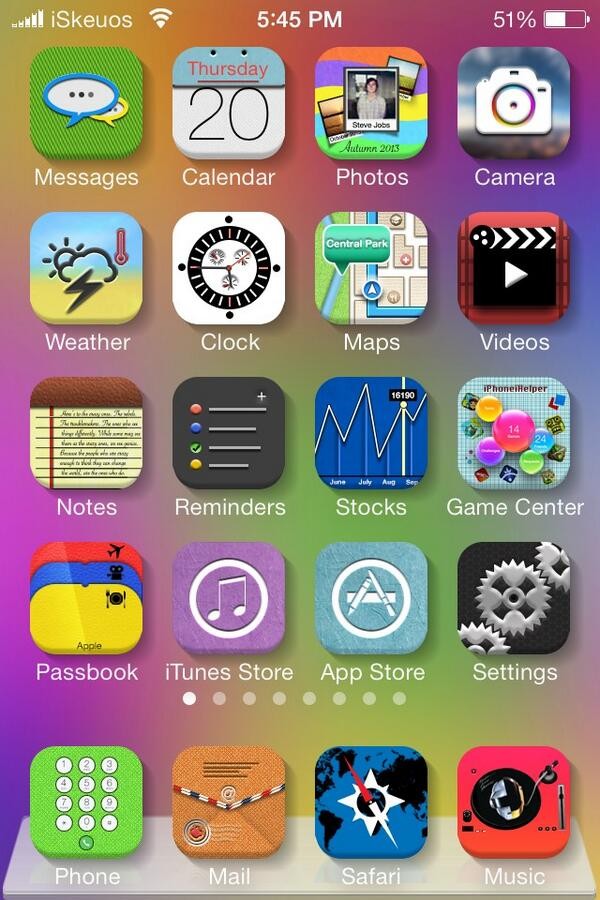 iOS 7 Jailbreak Winterboard Theme: iSkeuos
iSkeuos is a colorful new iOS 7 winterboard theme by @iSkeuos for iPhone and iPad and includes over 150 icons and multiple wallpapers to accompany. The theme is live now on Cydia for $2.50 in the Modmyi repo.
Myrea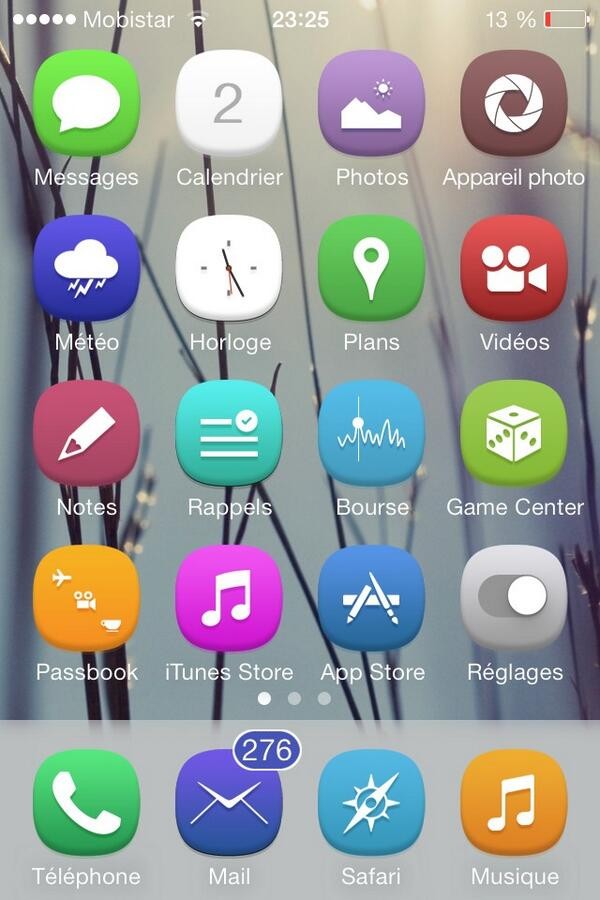 iOS 7 Winterboard Jailbreak Theme: Myrea
Myrea comes with more 120 plus icons and a layer mask for others. This iOS 7 winterboard theme is live on Cydia in the ModMyi repo for 1.99
Simplex by @st3phen_j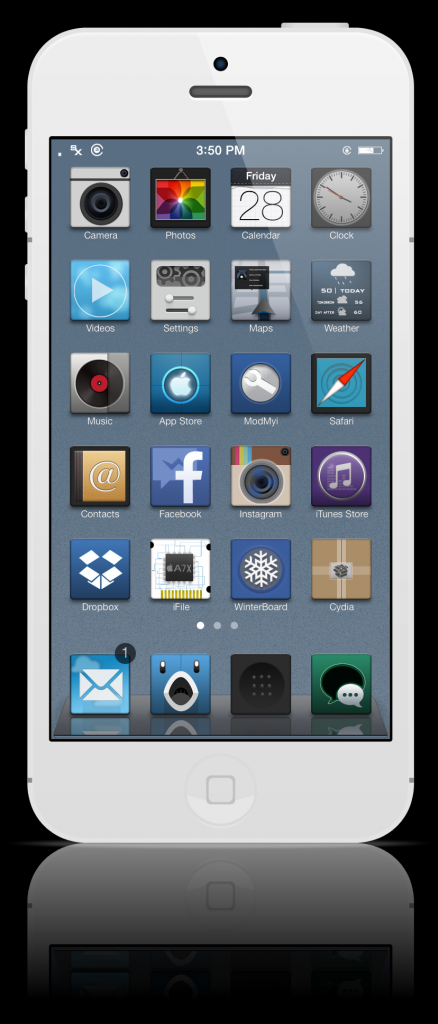 iOS 7 Jailbreak Theme: Simplex
This winterboard theme is not found on Cydia, but if you send $3.00 tostephenjung22@yahoo.com via Paypal you can receive it.
Neurotech7 by @NeurotechHD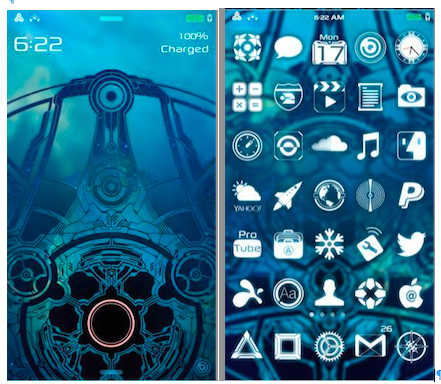 iOS 7 Cydia Winterboard Jailbreak Themes: Neurotech7
An updated Cydia winterboard theme by @NeurotechHD , it is compatible with iPhone 5, 5C, 5S and iPod Touch 5 running iOS 7. The theme is $2.00 in the ModMyi repo on Cydia. definitively check it out.