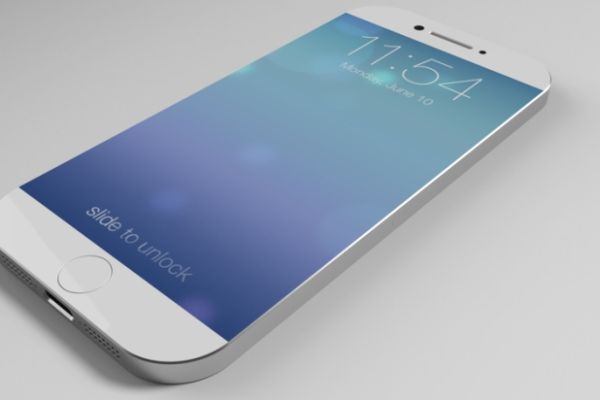 One of the best things about Apple-Samsung patent trials is the internal information that gets out in the public. The next-generation iPhone is rumored to be available in 4.7-inch and 5.5-inch variants, and an internal presentation from Apple explains why the iPhone again needs to get bigger.
In a slide titled "Consumers want what we don't have" Apple explains that most of the growth in the smartphone market is coming from less expensive and larger screen phones.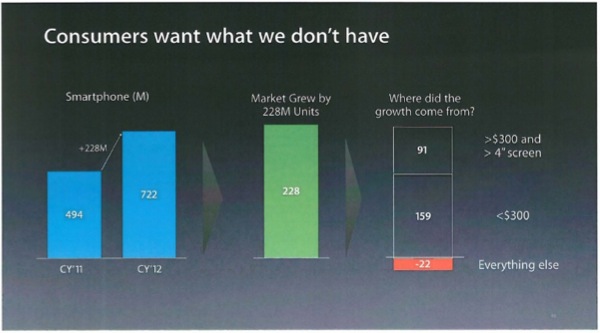 Meanwhile, the iPhone's growth has been slowing year after year, as Apple doesn't have a > 4-inch phone, nor does it have a cheap iPhone: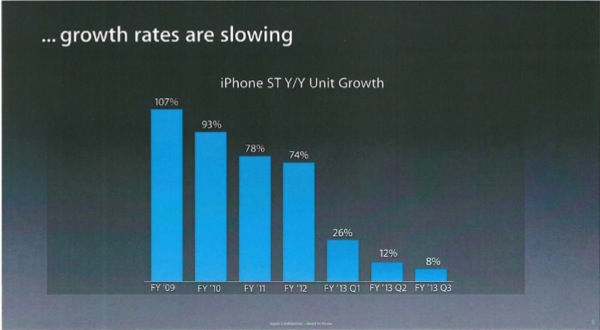 Moreover, carriers don't have much of an incentive to increase iPhone sales due to the large subsidies involved, and Android manufacturers have "drastically" improved their hardware and the ecosystem: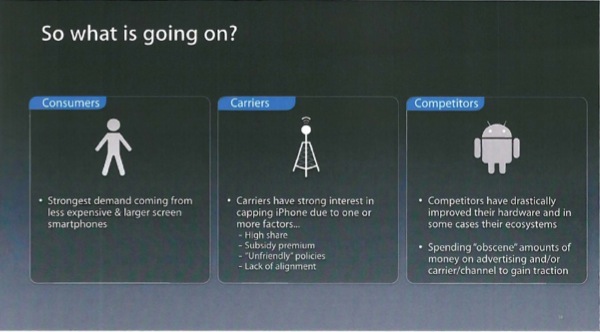 Apple is said to address the lack of a larger iPhone with the iPhone 6, which is rumored to come in 4.7-inch and 5.5-inch variants. The company also tried making a mid-range iPhone, with the iPhone 5c, but it didn't sell as Apple would have liked, and will likely be axed in the next iPhone refresh. In a separate document, Apple says that its 2011 strategy included creating a low cost iPhone based on the iPod touch to replace the iPhone 3GS, but the plan didn't seem to work out.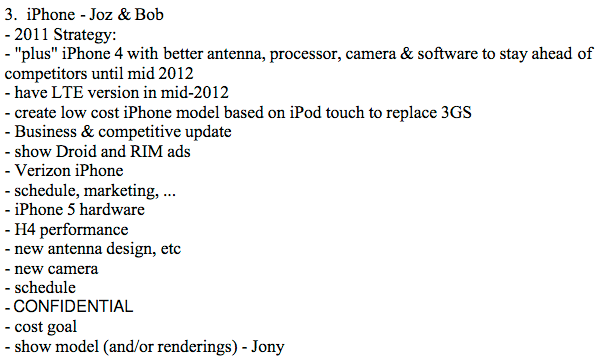 Do you think based on these internal slides, Apple will indeed launch an iPhone with a bigger screen?