One of the best things about Android is the way you can change core components and customize things to your liking. Keyboards are a big part of that, and there are certainly plenty of great ones to choose from in Google Play. The one thing you need to know before you can use any of them, is how to switch which keyboard is active.
Long-time Android fans are used to the nagging notification in the status bar that helps you change keyboards, but things have changed a bit in Lollipop. On the Nexus 6, for example, there's a new softkey you can use to change keyboards. We're not exactly sure how this will be handled on other phones from other vendors — especially ones with capacitive buttons like the Droid Turbo or Galaxy Note 4.
Fortunately, changing the keyboard through the settings is easy and the method should be the same for every Android.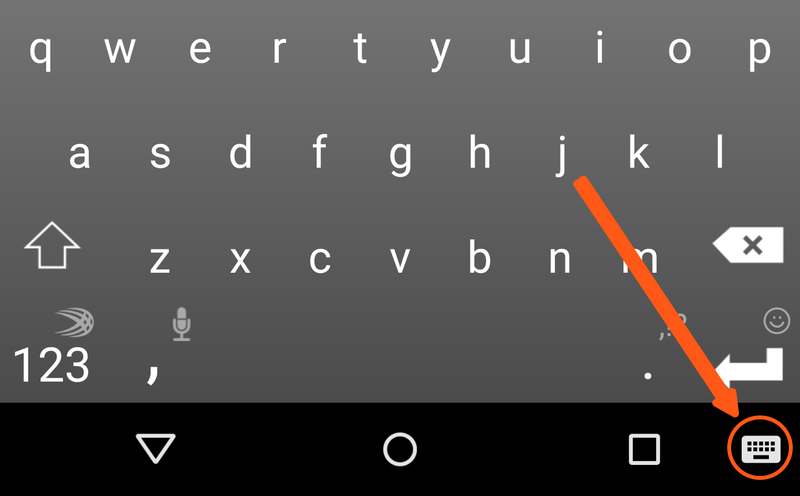 If your phone has softkeys, the update to Lollipop brings an easy switching method. Tap the "button" you see circled above and make your choice. The "universal" method is as follows (and in the video above).
Open the settings on your Android
Find the "Language & input" section and tap it to open
Find the "Current Keyboard" entry and tap it
Choose your keyboard in the window that opens
Profit?
We're looking at all the small changes as well as the big ones, and we're here to help everyone with the transition to Lollipop!