Apple first introduced the idea of Force Touch last September at its Apple Watch event. The new input method offers a way for you to press with slightly more pressure you use when tapping a touchscreen right now. The Watch, in this instance, would detect the extra force and bring up another menu or activate a feature.
That same functionality made its way to the new MacBook (and upgraded 2015 MacBook Pro ) recently, adding a new dimension to the otherwise mundane behavior of tapping or pressing on a trackpad.
The feature is enabled by default, but you can set up and tweak its behavior with just a few clicks. On your Mac, launch the Preferences app. You can find it in the Applications folder, or by using Spotlight (press Command-Space to activate Spotlight) and searching for Preferences.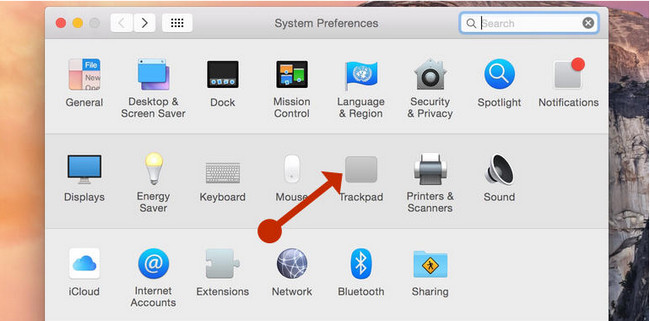 Find the Trackpad icon and click on it.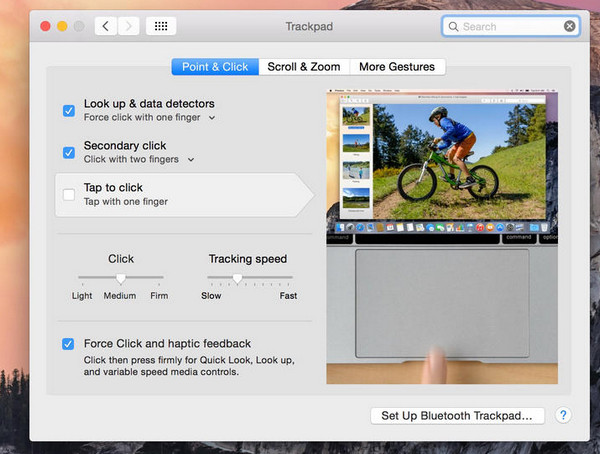 There are three main settings to look at under the Point & Click tab:
The first setting is titled Look up & data detectors. When enabled, as it is by default, you can Force Click on items various pieces of data to bring up a preview of the item. For example, force clicking on a word will bring up its definition (instead of the three-finger gesture used on non-Force Touch Macs). You can also Force Click on a link, be it in an email or on a web page, and a preview of the linked page will pop up.
You can adjust how much pressure is required for the trackpad to register a click, which is something you should keep in mind. When I first started using the new trackpad, I found myself pressing too hard for the default Medium setting causing menus and previews to show up when I merely meant to open a file. Changing this setting to Firm made the issue go away.
Should you want to disable the feature, uncheck the box located next to Force Click and haptic feedback resides at the bottom of the screen.
Have you had a chance to try the new trackpad and its Force Click capabilities? If so, what do you think?
Source: Cnet
You might be interested:
You can follow Syncios on Twitter, Facebook for more tips and tricks.
Recommend: do you still feel sad about losing iPhone data? Do not worry, you can try this perfect one click iPhone data recovery tool to retrieve photos, messages as well as contacts, reminders, calendars, bookmarks, videos, notes, call history other files on your iPhone, iPad or iPod Touch. Simply download and have a try.