When you accidentally drop your iPhone 6, iPhone 6s or iPhone 6s Plus in water you can still save it. Wether it's in the sink, toilet or pool, we'll show you how you can recover from most iPhone 6 or iPhone 6s water damage problems.
The iPhone 6 is not waterproof and even though the iPhone 6s can handle water better, it is not waterproof either unless you put a case on it.
While no iPhone is waterproof yet, we still find ourselves using the iPhone around water, even when when there is a chance it will get wet or will be exposed to humidity.
Even a short drop into a sink, pool or toilet is enough to cause iPhone 6 water damage, but you can take immediate action to save your iPhone 6 or iPhone 6s from water damage.
It is imperative that you take quick action to dry the iPhone 6s to save it from a complete failure. Keep in mind that even minimal exposure to water can completely break the iPhone. Small water sensors in the iPhone indicate that it has been exposed to water, so Apple or your carrier will know if you take it to them.
Use these tips and tested tricks to recover from iPhone 6 water damage, even if it went completely underwater. These will also work on the iPhone 6s and iPhone 6s Plus. You may have better luck on these models since there is a new seal to prevent water damage.
First Steps After Dropping iPhone in Water
As soon as you realize that your iPhone 6 or iPhone 6s is in the water you need to start acting. After you remove it from water you need to do as much as you can to remove water from your phone. The same holds true for coffee, soda and alcohol — but keep in mind the sugar and other chemicals in these can cause more damage than water alone.
This is what to do immediately after taking your iPhone out of the water, if you want it to have a better chance at surviving with minimal water damage. Even before you leave it alone to dry, make sure you take these steps.
Shut It Down: There is a very good chance that your iPhone 6 or iPhone 6s is still working after you remove it from water. Even if it is, the first thing you need to do is turn it off. You don't want electricity and water to mix and fry something.
Open All Ports: If your iPhone 6 or iPhone 6s is in a case, open it. Remove any cords, headphones and even the SIM card tray on the side. If you don't have a SIM card removal tool, most earring studs will also work, as will some paperclips or thumbtacks. You want to make sure water can freely flow out of the iPhone.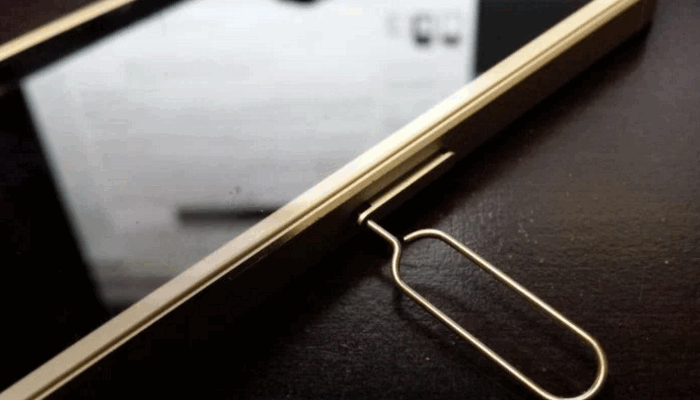 Empty Water Out: Now is the time to make sure you get as much water out of your iPhone as possible. You can shake the iPhone and you can blow into the iPhone openings. You can also try compressed air or a blow dryer on cool. Try to blow so that you don't shoot water back into the iPhone. You can also try using a wet/dry vacuum to suck the water out.
If you want to go the extra mile, you can try taking your iPhone 6 or iPhone 6s apart. Unless you have AppleCare+ or another extended warranty or insurance the phone standard warranty is already void. If you have a warranty you may want to skip this step. If you don't and you are brave enough, check out these guides to take the iPhone 6 and iPhone 6s apart.
Don't Put Your iPhone 6s in Rice
One of the go to options to save a water damaged iPhone is to put it in rice, but that's not really going to help you much. There are better options out there that will save your iPhone. One of the biggest things to remember is not to charge the iPhone or turn it on for at least 24 hours.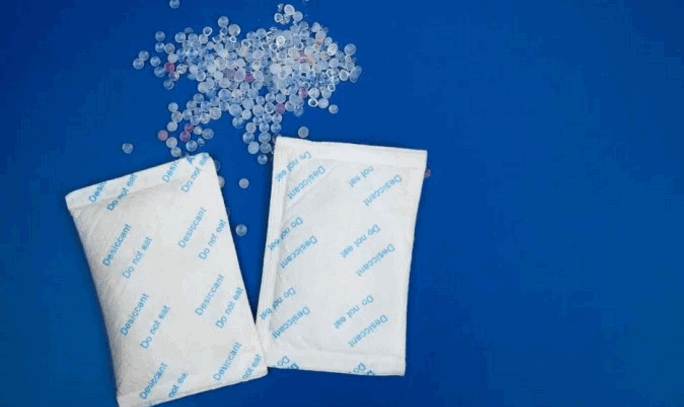 If you want to put your iPhone 6 or iPhone 6s in something to remove the moisture you should try silica gel or one of the special packs that companies sell to absorb water from your iPhone.
You can find Silica gel packets around your house or even at a local shoe or department store. If you can't find those, look for an object like Kensington EVAP which is available for as little as $8.
Some hardware stores sell a product called DampRid, which you can put in a sealed bag with your iPhone for 24 hours to suck the moisture out of it.
There are a lot of options to use to dry your water damaged iPhone 6 or iPhone 6s, but you don't want to get it too hot. Apple warns not to exceed 113 degrees Fahrenheit. That means you shouldn't leave it in a car in the sun, put it in an oven or use a blow dryer on hot.
In fact, Gazelle suggests leaving your iPhone out in the open air in a warm well circulated location. If you set the iPhone on a counter or bookshelf at home and leave it alone for 24 hours, you have a very good chance of it surviving the exposure.
What to Do After Your iPhone is in Water
After you follow all the steps above, you need to leave your iPhone 6 or iPhone 6s sit in the silica gel or on the counter without turning it on or charging it for at least 24 hours.
After you wait 24 to 36 hours you can try turning the iPhone 6 or iPhone 6s back on. Before you do this shake the phone a little to feel for water and listen for any water. If you hear or feel anything you need to keep waiting.
If the iPhone 6 or iPhone 6s doesn't turn on you may need to charge it for several hours. Just to be safe charge it using an adapter, not plugged into your computer in case there is still water.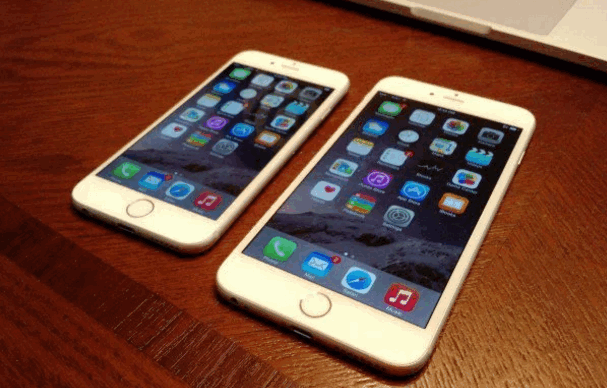 Assuming charging the iPhone doesn't work, you may need to take it to a repair shop. If the iPhone turns on when connected to power, but won't hold a charge you may need a new battery. If that is the case, plugging it in to your computer and turning it on could help you back up one last time.
At this point, if the iPhone 6 or iPhone 6s will not turn on, you may need to head to an Apple Store. Even without AppleCare+, you can pay for an out of warranty replacement that is much cheaper than buying a new iPhone off contract.
Although not as nice as fixing your water damaged iPhone 6s or iPhone 6, you can pay as little as $299 for a replacement.
iPhone 6s Plus – $329
iPhone 6s – $299
iPhone 6 Plus – $329
iPhone 6 – $299
If you have an iPhone SE, iPhone 5s, iPhone 5C or iPhone 5 the cost is $269. This all assumes you don't have a warranty that covers water damage.
What to Do With a Water Damaged iPhone 6s or iPhone 6
Even if you need to spend money on a new iPhone 6 or iPhone 6s, you can still get some money for a broken or water damaged iPhone 6 or iPhone 6s.
Gazelle pays $50 for a broken iPhone 6 that doesn't turn on, and $100 if it does turn on.
Gazelle pays $75 for a broken iPhone 6s that doesn't turn on, and $125 if it does turn on.
You can use that to help pay for an out of warranty replacement for your water damaged iPhone.
read also:
---
Recommendation: Manage iPhone/iPad/iPod without using iTunes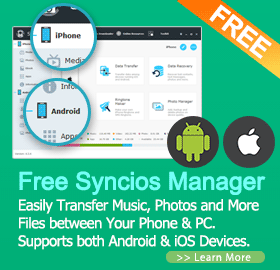 Support to transfer, edit, backup, manage, view iOS & Android mobile data: Music, videos, photos, apps, ebooks, contacts, messages and more.
Download videos from 100+ video sharing sites up to 4K HD video quality and transfer to iPad/iPhone/iPod/Android.
Massive free resources: videos, wallpapers, ringtones
Handy toolkit: Audio converter, video converter, ringtone maker, etc.
Free
You can follow Syncios onTwitter,Facebookfor more tips and tricks.
source:gottabemobile