Apple is now providing a method to restore files you've deleted, only to later discover you still need them.
If you've ever accidentally deleted a contact or an important file, you undoubtedly know the amount of dread and panic it can cause; especially when you realized it wasn't backed up and there's no way to get the important data back.
Late last week 9to5Mac reported Apple had enabled a new feature for iCloud users. The feature enables the restoration of deleted files, contacts, calendars and reminders stored your iCloud account.
The process is straightforward, but can only be accomplished by using your favorite browser and visiting iCloud.com. After logging in to your account, click on the Settings icon (it looks identical to that found on iOS and OS X).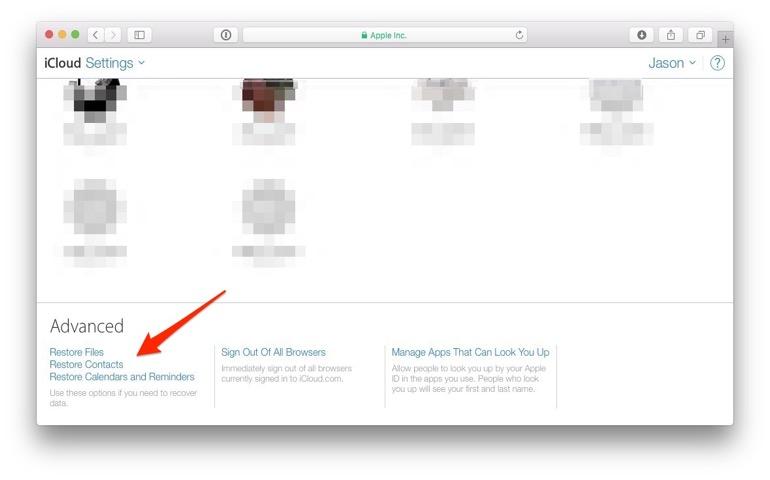 Scroll to the bottom of the Settings page and look for the Advanced section. As of right now, it's located in the bottom-left corner of the Settings page. Click on the proper link for the file type you need to restore to continue.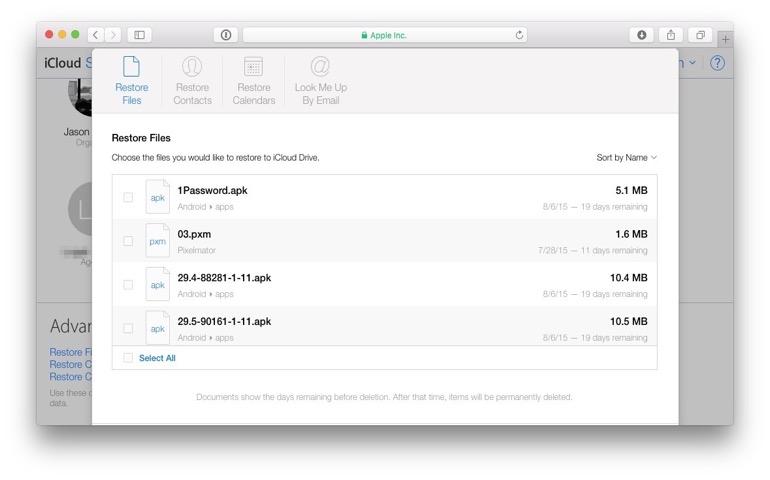 To restore a file, you'll need to check the small box located next to the file and then click on the Restore File button that appears. iCloud will keep a copy of any deleted files for 30 days, after which you'll no longer have to ability to restore it.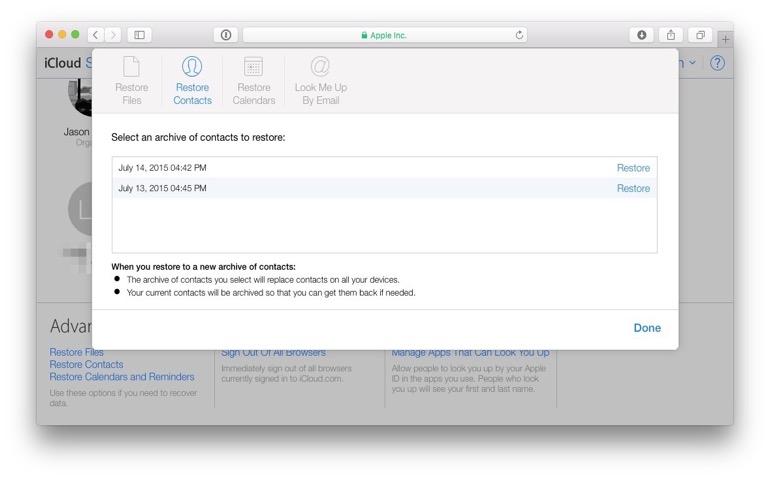 The process for restoring contacts, calendars or reminders works a bit differently. Instead of giving you a list of items stored within each respective category, iCloud will restore your entire contacts list from an older backup. Before it does that, however, it will create a new archive of your contacts in case you change your mind.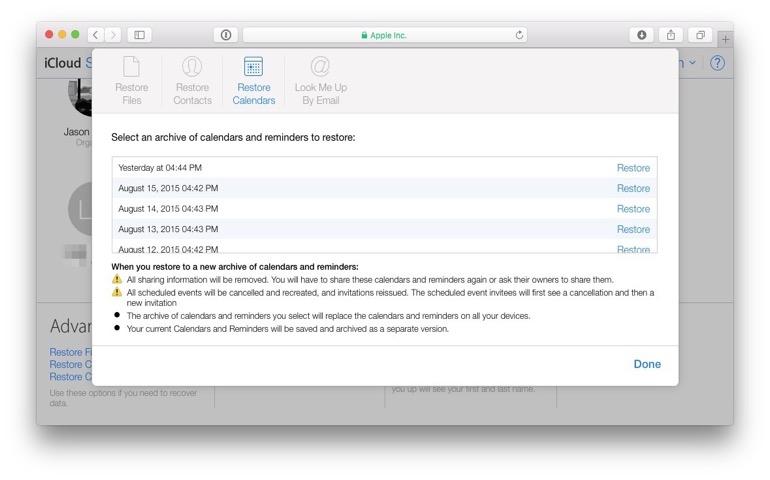 When it comes to restoring your calendars and reminders, iCloud will once again create a new archive beforehand. And as you can see above, if any of your calendars or reminders lists are shared, you'll need to re-share them after restoration is complete.
Reference: Cnet
You can follow Syncios on Twitter, Facebook for more tips and tricks.
Recommend: if you would like to backup and restore iOS devices like iPhone/iPad/iPod Touch data to the PC, just go here to learn more. Simply download the free version and have a try, it can transfer data between iOS device and PC freely and easily.