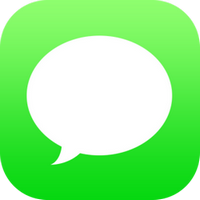 Ever received a junk iMessage to an iPhone or iPad from someone you don't know, or that is clearly spam? With new versions of the Messages app, there is a simple way to report the spammy iMessage sender as such to Apple, which helps them to detect and reduce junk bulk iMessages.
Reporting iMessage spam as junk and deleting the message is done in one single workflow:
When a junk spam iMessage arrives, open it as usual
At the bottom of the iMessage look for the message "The sender is not in your contacts list. Report Junk" – tap on the Report Junk button, then confirm that you want to delete the message and report it as junk
Once confirmed, Messages app will back out of the junk message and return to the inbox.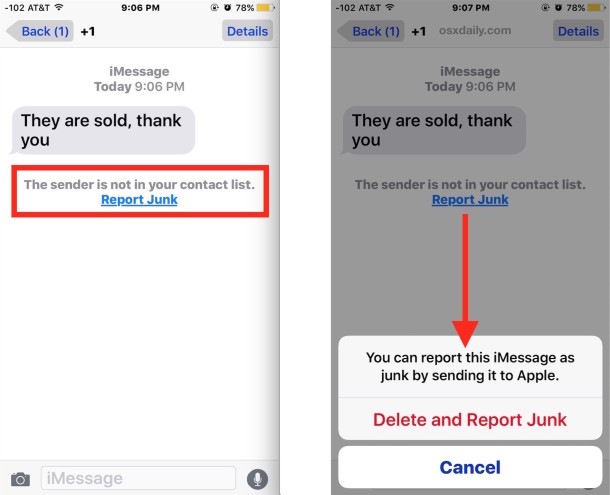 With the iMessage reported as spam and trashed, the message is removed from the iPhone, iPad, or iPod touch, and there shouldn't be any need to have further interaction with the message.
It's worth mentioning that once in a blue moon legitimate contacts can wind up with malware, adware, or junkware that attempts to solicit the iOS contacts list with messages to download apps or sign up for some junk service. That won't necessarily arrive with a similar "report junk" option since it's from a known contact, but if the sender is annoying anyway you can always choose to block the contact in iOS thereby preventing messages, FaceTime, and calls from that person, or just delete the message as they arrive.
This option for reporting senders as junk is not available on the Mac, though you can block iMessages in OS X which also carries over to iOS devices.
Reference: osxdaily
Read more:
You can follow Syncios on Twitter, Facebook for more tips and tricks.