Do you know how to clear out old devices that I no longer have from the text forwarding screen?
You'd think this would be straightforward, no? I started by giving him my off-the-top-of-my-head advice: You can remove devices from your Apple ID account in one of three places:
At iCloud.com (click the Settings icon, then any of your devices, then an "X" next to the device)
The OS X iCloud preference pane (click Account Details, then Devices, select a device, and click Remove from Account)
In Settings > iCloud (tap the account name, then devices, then tap the device, and finally tap Remove from Account)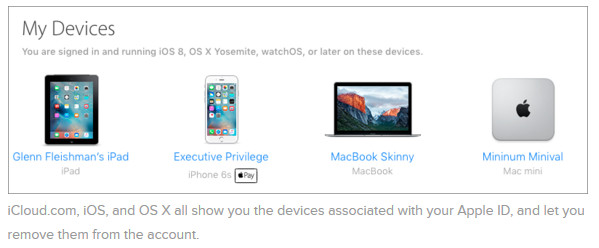 Of course, none of this worked, although it's good to exercise ownership hygiene so that devices you no longer own or have in your possession aren't associated with your account.
Dan had done this and yet the phantom devices lingered in Settings > Messages > Text Message Forwarding. Now, you can disable them from receiving messages; each device has a switch that be tapped off. But it's still disturbing.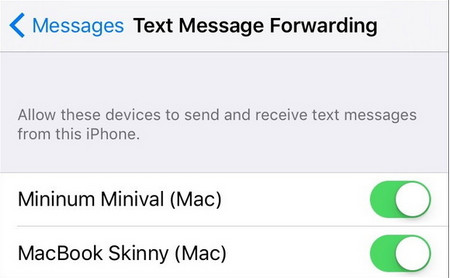 But there's an answer, found in discussions online among users with similar troubles: Change your Apple ID password, and the phantom devices disappear. Whether you're using password-only, two-step verification, or two-factor authentication with your Apple ID, changing the password can mean re-entering it and going through a code-based verification step in a lot of places. But it will also solve this problem.
---
Read More:
You can follow Syncios onTwitter,Facebookfor more tips and tricks.
Recommend: if you would like to contacts from old Android Phone to new iPhone, you can try this perfect one click data transfer tool, migrate everything, including SMS, Contacts, Videos, Photos, Call logs and more from phone to phone. Simply download and have a try.