The first time you go to retrieve a photo you previously deleted in the Photos app for OS X, you might rightly wonder where the Trash folder went. In iPhoto, deleted photos were kept in the Trash folder, which you could access from the sidebar.
In Photos, no such animal exists. Even if you show the sidebar in the Photos app, you won't see a Trash folder listed. So, where does one turn to recover a deleted photo?
It's simple, if you know where to look. Go to File > Show Recently Deleted. You will see all of your deleted photos, with the number of days remaining before each is permanently deleted. It's similar to the Recently Deleted album in the Photos app for iOS, but the Mac app features no such album on the Albums view.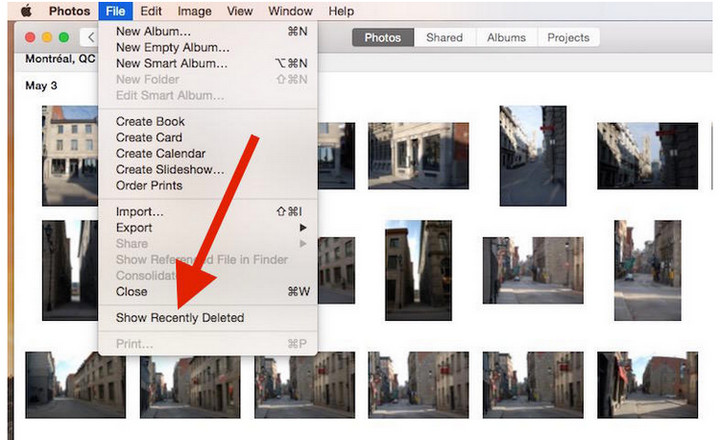 You will see photos previously deleted from the Photos app itself — and any iOS devices if you are using iCloud Photo Library. iCloud keeps deleted photos in purgatory for 30 days before getting rid of them for good.
To recover a photo or photos, highlight a selection and click the Recover button in the upper-right corner. They will be added back your photo library with their original date.
Source: Cnet
You might be interested:
You can follow Syncios on Twitter, Facebook for more tips and tricks.
Recommend: do you still feel sad about losing iPhone data? Do not worry, you can try this perfect one click iPhone data recovery tool to retrieve photos, messages as well as contacts, reminders, calendars, bookmarks, videos, notes, call history other files on your iPhone, iPad or iPod Touch. Simply download and have a try.