iOS 11 added build-in screen recording feature to let you record screen so that you can simply capture what you are doing on your iPhone/iPad/iPod touch screen without downloading any other apps. With this build-in screen recording feature, you can capture game process, iPhone tutorial, app tutorial, demonstrate a bug or make funny videos. And this tutorial is here to give you step-by-step guide on how to record the screen on your iPhone, iPad, or iPod touch.
Step 1. Unlock your iPhone, open Settings, find Control Center, and Customize Controls.
Step 2. Find Screen Recording on the list and add it to the Include section.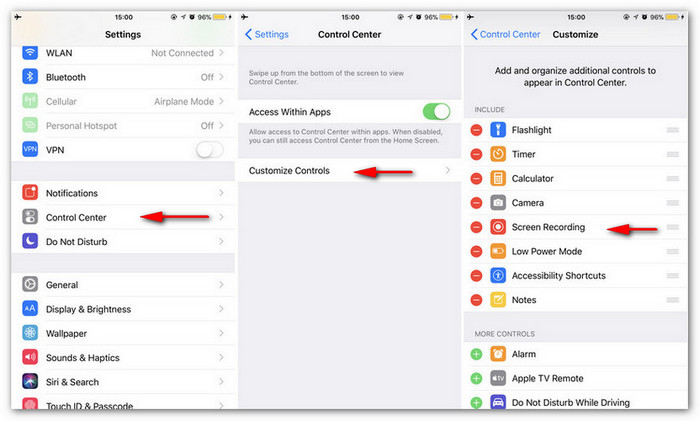 Step 3. Back to homepage, bring up the Control Center, find the Screen Recording shortcuts, it's two nested circles.
Step 4. On the screen which you want to capture, tap the button, after a three second countdown, it will start recording the screen.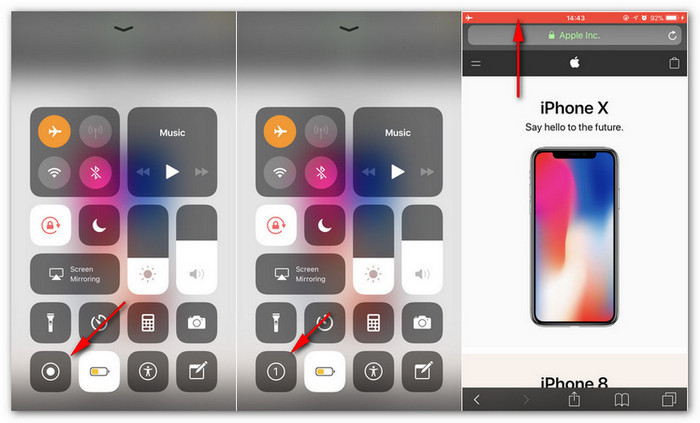 That's it, when the screen recording is on, there will be a red status bar at the top of your screen so you are aware of whether it's on or not. And to stop recording the screen, simply tap on the red status bar, it will pop up a dialog box to ask you if stop recording screen, tap Stop.