The iPhone 6S and 6S Plus are both capable of recording 4K high-definition video, though you wouldn't know it just by launching the camera app.
By default, the iOS camera app on the new devices is set to record video at 1080p at 60 frames per second. Should you own a 4K-equipped TV, making it possible to full appreciate the video you capture with your new iPhone, or simply want to future-proof your videos, you'll need to enable 4K by following the steps below.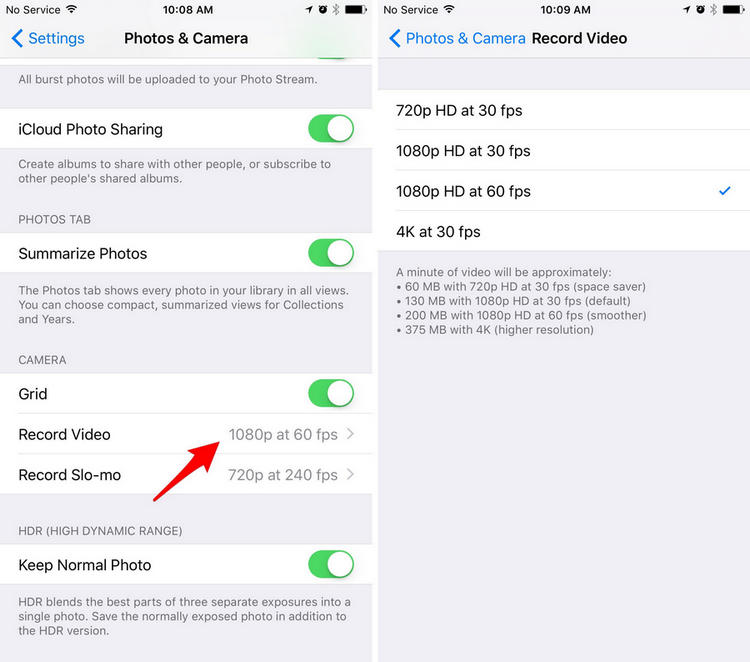 Steps to enable (or disable) 4K video capture on iPhone 6S, 6S Plus
Launch the Settings app.
Tap on Photos & Camera.
Under the Camera section, tap on Record Video.
Tap on 4K at 30 fps.
Once you look at the chart just below the different settings, you'll quickly realize why Apple doesn't set 4K capturing as the default.
The default 1080p setting will use approximately 200MB for every minute of video captured. On the other hand, 4K video eats up nearly double, at 375MB of storage for every minute you record. It's apparent, 4K video and 16GB iPhones are not going to get along at all.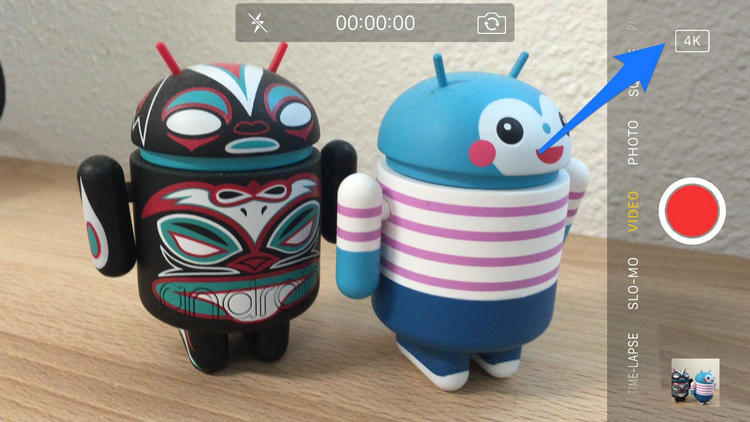 You can quickly identify which capture setting is currently active by launching the Camera app, selecting video mode, and looking next the shutter icon. A small white box, complete with the current setting will be present. Unfortunately, you can't tap on this box to adjust the setting on the fly — you'll need to go back into Settings in order to adjust recording quality each time you want to change it.
Reference: Cnet
Read More:
You can follow Syncios on Twitter, Facebook for more tips and tricks.
Recommend: if you would like to backup your iPhone/iPad/iPod Touch data to the computer, just go here to learn more. Simply download the free version and have a try, it can transfer data between iOS device and computer freely and easily.