If you sometimes struggle to read what's on your screen, you'll be pleased to know that there are two very simple ways to make the text on your smartphone bigger. If your eyes aren't what they used to be or you're always misplacing your glasses, read on to find out how to increase your Android's font size and never have to squint at your screen again.
Read Also:
Increase smartphone text size through the accessibility settings
Go into Settings, scroll down and select Accessibility, then look for the Large text toggle switch. Set this to 'on' to increase the size of the font used in your phone's interface and certain apps.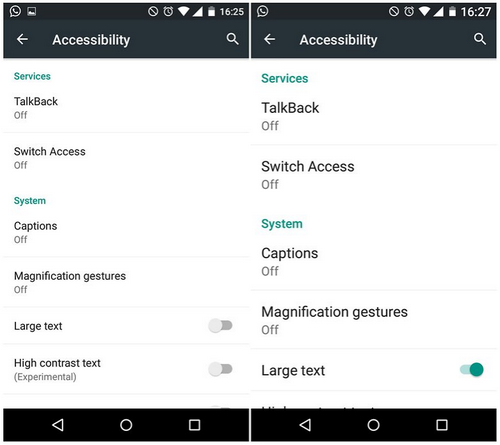 Increase smartphone text size through the display settings
Go into Settings, then tap Display, and then Font size. You'll be presented with a menu from which you can select Small, Normal, Large or Huge. Select the one you want, and the interface and content of certain apps will now be displayed in text that size.
This is our preferred method for making the text on our smartphones bigger, simply because there are more size options available. Huge text in this menu is the same as the 'large text' that can be switched on through the accessibility settings.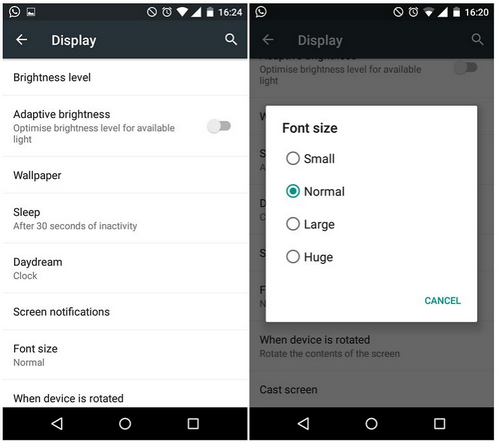 Increase smartphone text size using the volume rocker (Samsung users)
There's also a bonus method for Samsung users for increasing the font size of SMSs. When reading a text message, simply toggle the volume rocker up and down to increase or decrease the font size. This feature is handy if you want to quickly show a message to a poor-sighted friend. You can turn it on or off in the settings menu of the messages app.
Has this article been helpful to you? Are there other methods we've missed? Let us know in the comments.
Source: androidpit
Recommendation: One-Click Mobile Data Transfer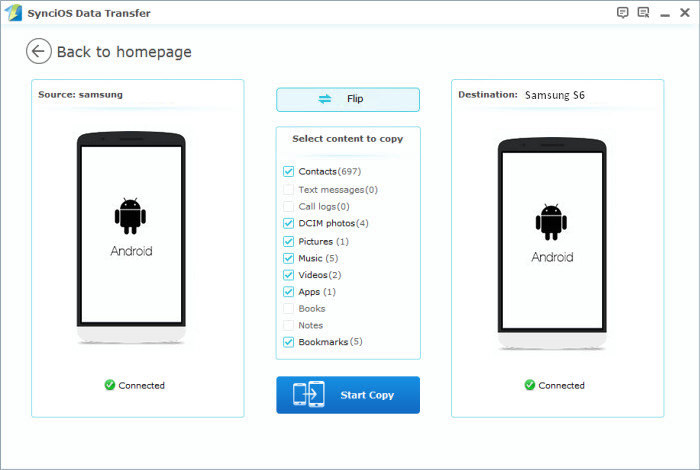 – Simple yet effective solution for transferring content between Android and iOS
Transfer contents include contacts, messages, call logs, music, photos, videos, apps, notes, bookmarks, ebooks and more.
One-Click backup Android & iOS phone data and restore in lossless quality.
Sync contents from iTunes Library to PC and iDevices /Android .
Multiple OS supported: data shift between multiple phones run Android and iOS.
Multiple brand phones supported: Apple, Samsung, HTC, Sony, MOTOROLA, LG, HUAWEI, ZTE and more.
You can follow Syncios onTwitter,Facebookfor more tips and tricks.