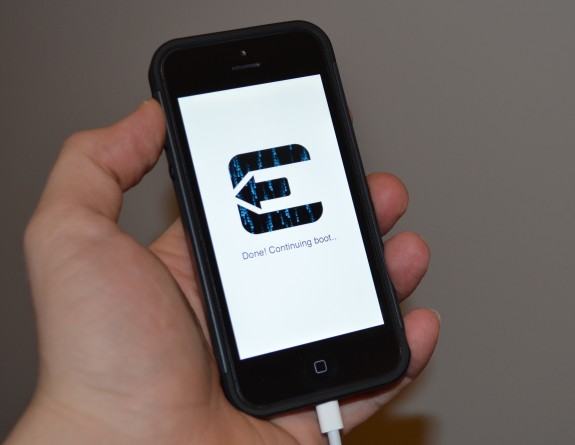 iOS 7.0.6 was just released, and it contains a fairly serious SSL bug fix that everyone should upgrade to.  the evad3rs have released evasi0n7 1.0.6 with support for iOS 7.0.6 so that you can easily jailbreak iOS 7.0.6 after updating.
The first thing you'll need to do is download  Evasi0n7 from  downloads page.
How to jailbreak iOS 7.0.6 using Evasi0n 7
Step 1: Download Evasi0n7 1.0.6 from downloads page
Step 2: Connect your iOS device running iOS 7.0.6 to your Windows/Mac
Step 3: Double click on Evasi0n7 to run. It should recognize your iOS 7.0.6 device
Step 4: Click jailbreak and follow the on-screen instructions
Step 5: Once the jailbreak is completed find the Cydia icon on your Home screen and open it to setup your device
Jailbreaking iOS 7.0.6 is extremely straightforward, and it's highly recommended that you update to this latest firmware issued by Apple due to the security implications.
Have you updated to iOS 7.0.6 on your device yet? If so, do you plan on jailbreaking?
Learn More:
How to jailbreak iOS 7 using Evasi0n7
10 must-have new Cydia tweaks for iOS 7
A List of iOS 7 Compatible Jailbreak Tweaks for iPhone 5S And Other 64-Bit Devices