WhatsApp Messenger – one of the most popular instant messengers on iOS platform. Unfortunately, the application is only available for iPhone, there isn't one for iPad or iPod Touch. That's quite disappointing. Luckily, we've found the way to install WhatsApp on your iPad,iPad mini, iPad Air or iPod Touch. In this tutorial, we are going to show you how to install Whatsapp Messenger on your iPad or iPad Touch without having to to jailbreak your device, even the process may take you some hits, however it's quite simple and you do not have to make any modifications to your device or spend any money on it.
No one can predict what's gonna happen. To avoid loss of data, it's highly recommended to backup your data before implementing below steps. By doing so, you can always get your files back if there are some cases.
How to Install WhatsApp on iPad,iPad mini, iPad Air or iPod Touch without Jailbreak
What you need:
iPad or iPod Touch
A USB Cable
SynciOS
iTunes installed in your PC (To get the WhatsApp installation file, saying IPA file)
Step 1: Obtain the .iPA file
Run iTunes, go to top right corner, click on the iTunes Store, and type WhatsApp into the search bar. Within the store, the search results will come up, will will find WhatsApp Messenger in the iPhone apps list, but not under iPad. Don't worry, Click "Free" button to download the iPhone version, Enter your Apple ID and password if prompted. After that, iTunes will start downloading the application to your PC.
After that, navigate to your iTunes media folder, go to the directory:
C:\Users\Username\My Music\iTunes\iTunes Media\Mobile Applications\, you'll see the WhatsApp .ipa file downloaded.

Step 2: Download SynciOS and install WhatsApp IPA to your iPad or iPod Touch
Now we need a program other than iTunes to manage the files on our iPad. We are going to use this one in this tutorial- SynciOS, a free iOS manager tool, you can get it here.
Download and install SynciOS program. Connect your iPad/iPod to your PC and start up SynciOS program.
Click on "Apps" Tab on the left column,you will see the full list of applications installed showing up on the right side of the panel. Select "Install" on the top, navigate to the WhatsApp installation file (.IPA file) and click "Open". You should see a notification in the middle window that indicates the installation progress.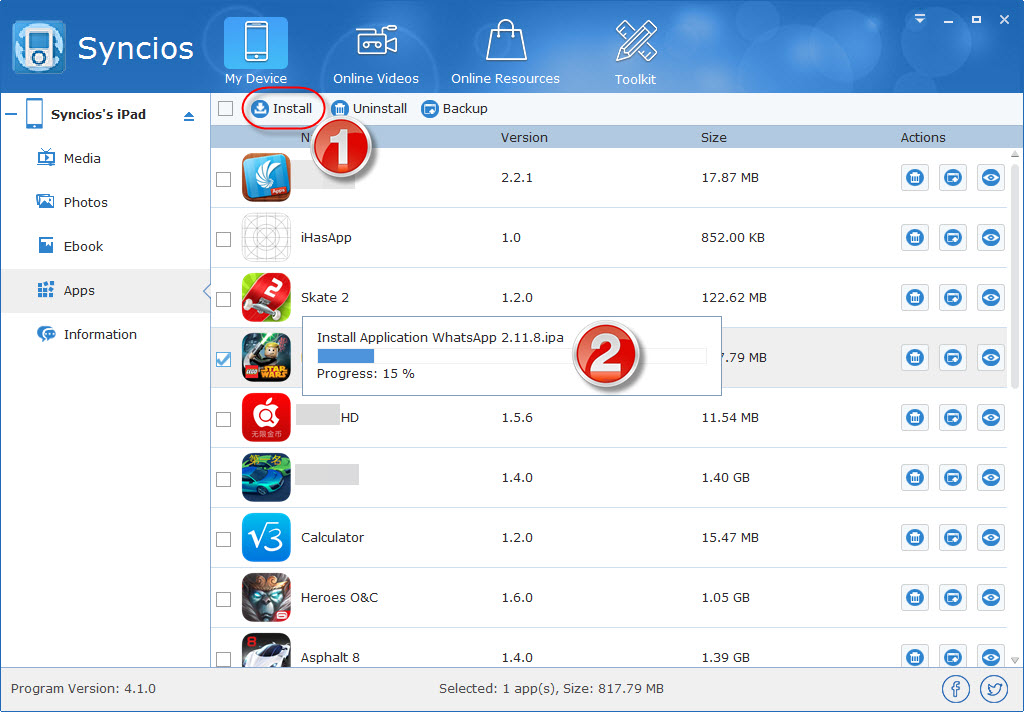 Once SynciOS shows success message, disconnect your iPad or iPod Touch. And here we are, you've got the WhatsApp icon on your iPad home screen.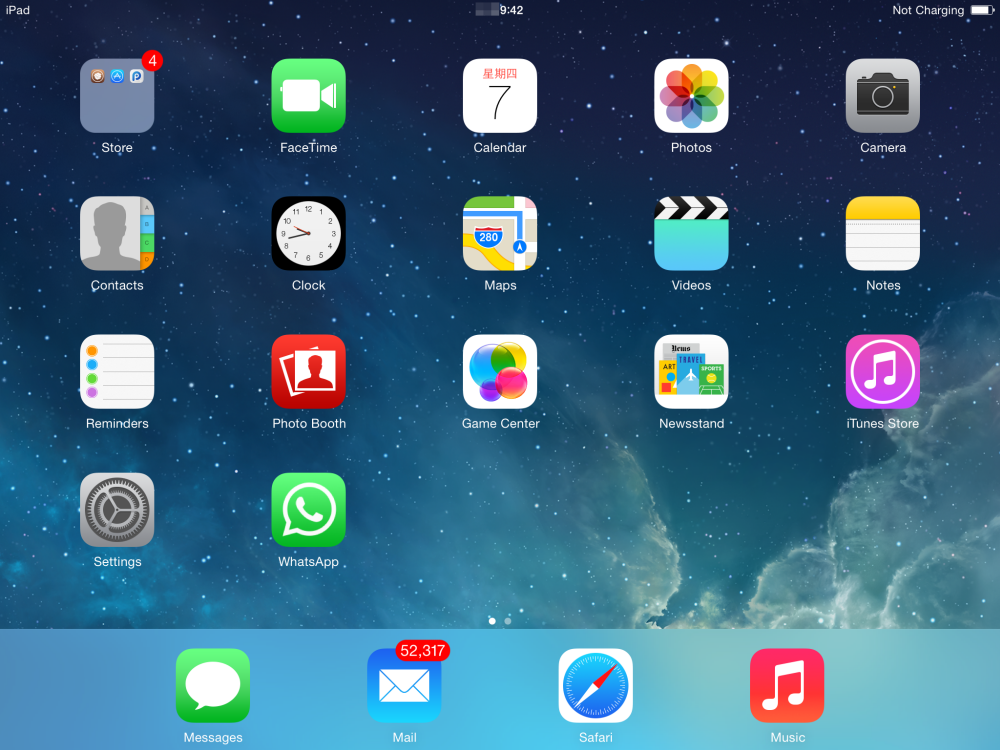 This method teaches you how to install WhatsApp on your iPad or iPod device successfully, but when you tap on the WhatsApp icon, you will find out that the app does not work properly, either won't launch or showing the error: "Sorry, your device is currently not supported". Do not worry, we will fix this issue and activate WhatsApp on your iPad in our next tutorial.
Related Reading:
You can follow Syncios on Twitter, Facebook for more tips and tricks.
Recommendation: If you you could like to recover your lost WhatsApp Chats, you can try this iPhone Data Recovery software.